Love great food? Have trouble sticking to a healthy eating plan?
Shed Unwanted Pounds, Increase Your Energy, and Never Again Worry About What to Eat With Over 360 of the Quickest, Tastiest, and Healthiest Fat-Burning Recipes and 'Done-For-You' Meal Plans… Delivered To You Each Month
Hey, it's Yuri.
Let me ask you a question:
Are you fed up with not being able to lose weight and keep it off?
Are you sick and tired of constantly trying to figure out what to have for your next meal that will actually taste good, be good for you, and won't imprison you to your kitchen for hours?
Do you have trouble sticking to a healthy eating plan?
If you answered YES to any of these questions, then you're in the right place because:
My wife Amy and I are here to share with you the roadmap for healthy eating that can help you lose weight, have more energy, and feel in control of the foods you eat…

We call it…
Food Freedom – At Last!
This is not something you do for a few days and then go back to your old ways. And it has nothing to do with counting calories… depriving yourself of delicious food… or spending all your time in the kitchen.
We believe that health and a slim body begins in the kitchen and that great-tasting food doesn't have to be reserved for restaurants. We also believe that great food is an opportunity to nourish and nurture yourself and to connect with those you love – to experience happiness together.
Unfortunately, the "diet" industry has done little more than make you obsess about food, count calories, and feel guilty when you want to indulge.
We're here to help you put all that nonsense to the side and get back to living and loving food once again, all while shedding stubborn weight and feeling your best.
If you're anything like us, you…
Can't stand counting calories
Don't want to give up delicious food
Are tired of being told that fat is bad for you
Don't want to be a slave to your kitchen
Want to feel in control of what you eat
Want to shed unwanted pounds and have more energy
And if you're exactly like us, you're probably busy and want tasty and healthy meals that you and your family can count on – day in and day out – that take minutes to prepare so you can look and feel your best without spending all your time in the kitchen.
Stop Trading Your Health for Convenience
Your health (and your waistline) doesn't have to be sacrificed because of your busy life.
It is possible to cook (and enjoy) whole food meals that transform your body from the inside out. We've done it and now we're ready to share it with you.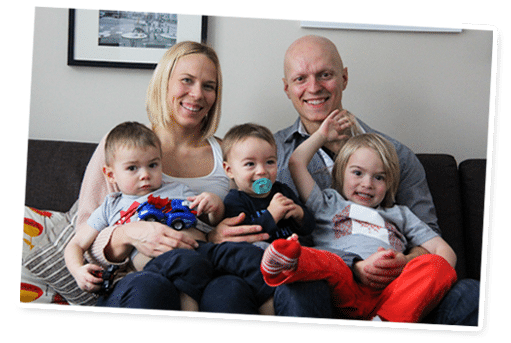 As seasoned holistic nutritionists, healthy foodies, and busy parents to 3 young boys, my wife Amy and I, have made it our mission to crack the code on how to eat delicious clean foods even in the midst of life's craziness.
And now, we want to share our best recipes and "done-for-you" meal plans with you so you can do the same.
No more losing pounds, falling off the wagon and gaining the weight back.
Introducing the Fat Burning Meal Club
---
We've Done Everything for You Other Than Shop, Chop, and Prepare Your Food…
The Fat Burning Meal Club is the only one-stop shop for quick and delicious healthy meals that burn fat. And each month we give you a BRAND NEW cookbook loaded with paleo, vegan, and gluten-free recipes; a 30-day meal plan; and shopping lists so you don't have think about anything other than preparing your food.
Here's What You Get in the Fat Burning Meal Club:
1. 12 Beautifully Designed, Mouth-Watering Cookbooks (NEW one each month)
Get over 360 mouthwatering fat burning recipes delivered to you over the course of the next 12 months so you're never at a loss for what to eat – even when you're pressed for time.
We understand that figuring out what to make for dinner (or any other meal) is no easy task. But it's also no help just to throw a thousand meal choices at you.
That's why, each month (for 12 months), you'll get a NEW clearly laid out cookbook filled with 30 days worth of healthy fat burning recipes. These recipes are all allergen-friendly, low in sugar, and big on flavor.
You'll enjoy recipes that are paleo, vegan, raw, and 100% delicious that take less than 15 minutes to prepare.

You'll have slimming smoothies, alkalizing juices, simple dinners, energizing breakfasts, and so much more at your fingertips so you're never at a loss for what to eat.
Not only have Amy and I given you our best recipes, but we've also brought together some of our "healthy foodie" friends to share their best fat burning recipes with you as well.
Here's a list of our amazing contributors whose recipes you'll get to enjoy as well: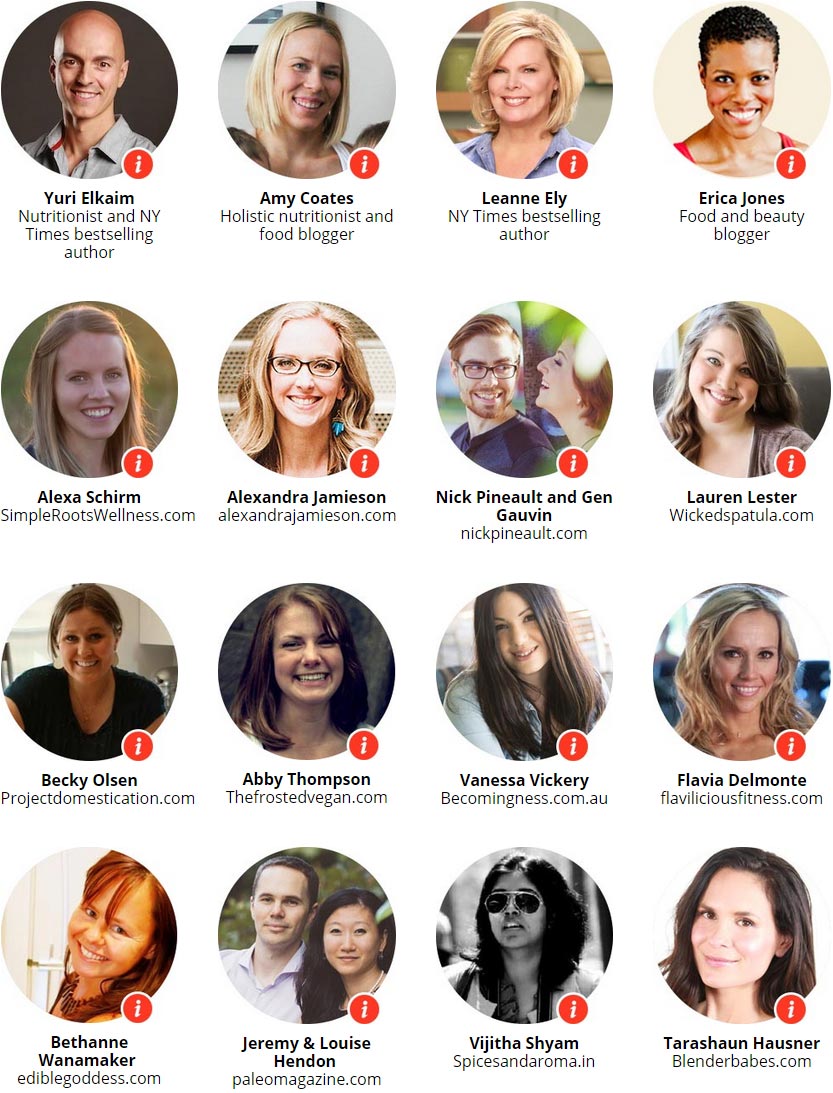 2. Done-For-You Meal Plans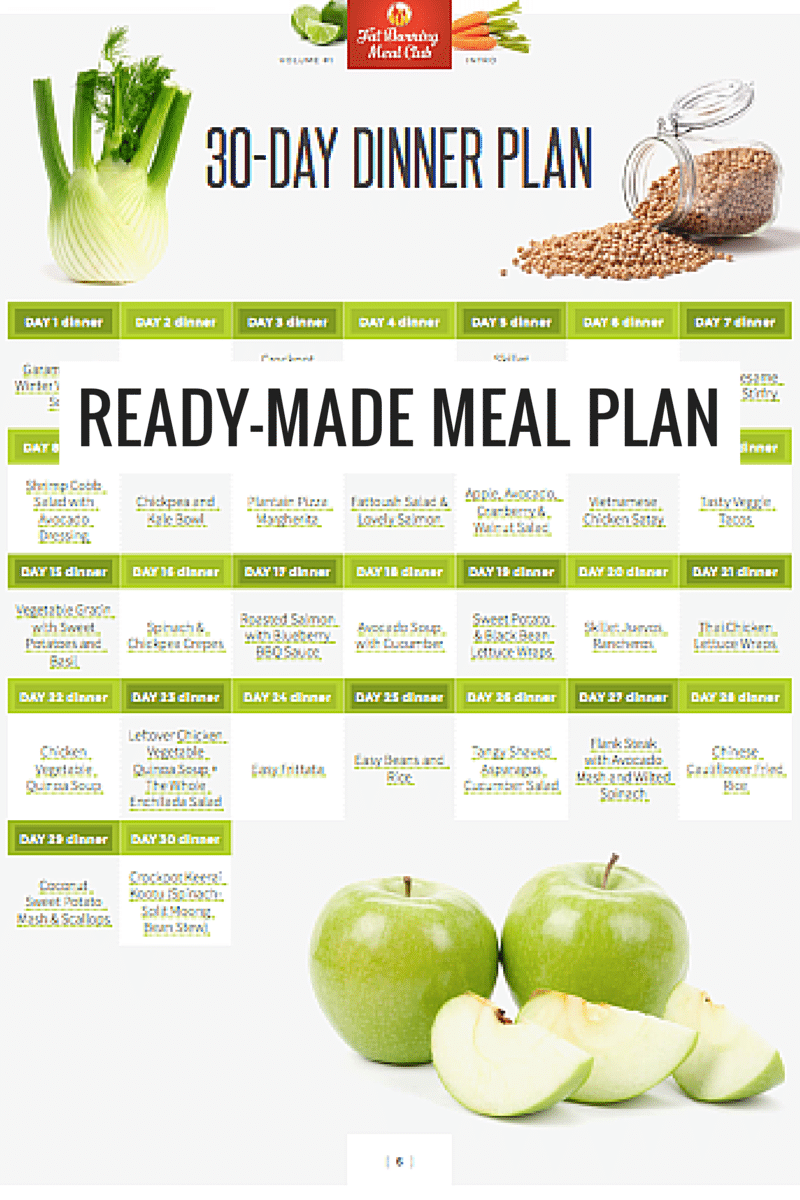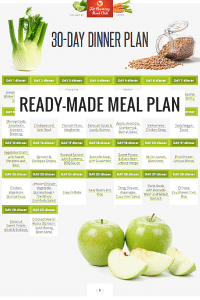 As the saying goes, "Fail to plan and you plan to fail." But, not anymore thanks to these super convenient "done-for-you" meal plans that show you exactly what to eat (and when) each step of the way.
With each cookbook, you'll get all your recipes structured in a 30-day meal plan for faster fat loss and no-thinking-required meal prep.
We create weekly breakfast, lunch, and dinner menus so that you never have to stress about what to have for your next meal ever again.
These meal plans give you a week-by-week overview on what to feast on, so you know what to eat and when to eat it.
3. Itemized Shopping Lists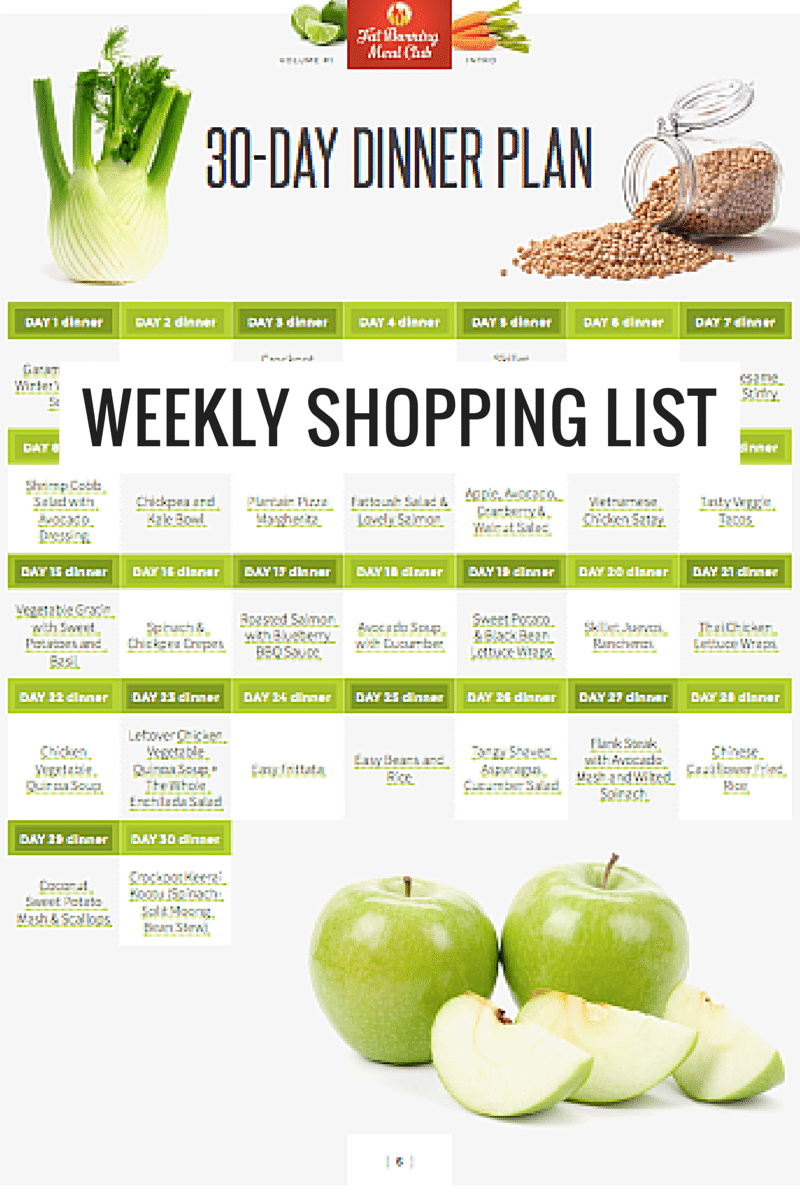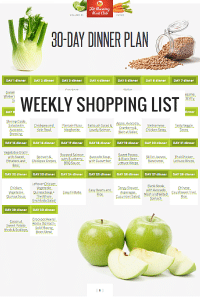 To make your life as easy as possible, you have access to weekly shopping lists to take the guesswork out of what you need to buy. We've covered meals, snacks and drinks— so you're completely taken care of! Print it out and head to the store to get all your goods for each week.
Each month's new cookbook and meal plan comes with an itemized shopping list so you know exactly which foods and ingredients (and in what quantities) to grab at the store.
These shopping lists give you with exact measurements so you purchase exactly what you need and don't waste money on overbuying produce.
4. Private Online Support Group
We've created an exclusive private Facebook group just for your Fat Burning Meal Club experience and you're invited! This group is here to support you and hold you accountable— so get ready to make friends. Each day, you'll wake up and be able to check-in, share your recipes, your wins, and get answers to your questions. Get ready for encouragement, accountability and a lot of fun!
Connect with others who are eating clean (and will hold you accountable)
Share fat burning meal club-friendly recipes, tips and tricks
Get inspired by others' success stories
Laugh as you try new foods and cooking techniques together
Are You Ready to Join Us?
Invest in a leaner, healthier YOU today and receive: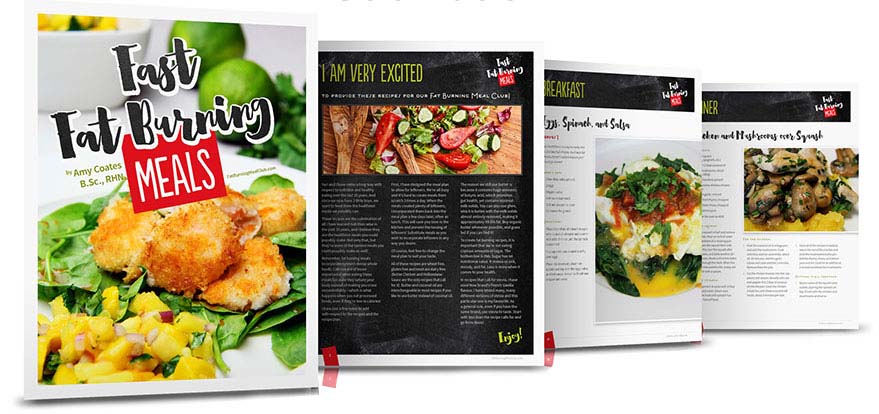 A brand new cookbook each month (each filled with over 30 recipes) with stunning photos, beginning with your first cookbook today called "Fast Fat Burning Meals".
Done-for-you meal plans so you never to worry about what to have for your next meal
Weekly shopping lists that save you time and money at the grocery store
Access to an exclusive online support group
But that's not all. When you get started TODAY, we're going to hook you up with 3 more recipe guides and cookbooks (in addition to Fast Fat Burning Meals) to fill in some important gaps in your healthy cooking library….
Exclusive Bonuses
---
FREE COOKBOOK #1: Wheat-Free Wonder Breads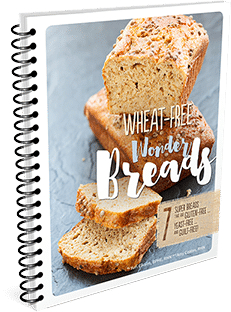 Bread is everywhere. It's always one of the biggest curses to your health. That's because it's loaded with gluten, yeast, and amylopectin A – all of which ruin your health and make you fat.
However, you can still have your bread and eat it too – if you eat the right ones. And in this cookbook, we provide you with our BEST gluten-free, wheat-free "wonder breads" that you can enjoy until your heart's content, like our "Guilt-Free Super Bread", "Delicious Dinner Rolls", and mouthwatering "Banana Bread".

FREE COOKBOOK #2: Plant-Powered Vegan Recipes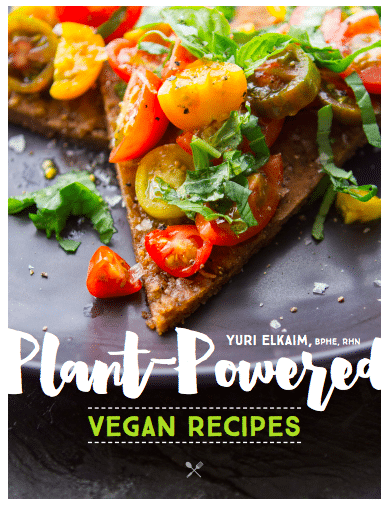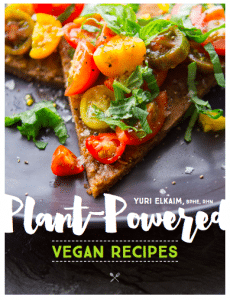 If you're 100% plant-based and want even more great vegan recipes, then these "easy vegan swaps" are for you. So, if you find a recipe inside any of your Fat Burning Meal Club cookbooks that are not plant-based then simply swap them out for one of these delicious vegan alternatives.
FREE COOKBOOK #3: 21 Slimming Smoothies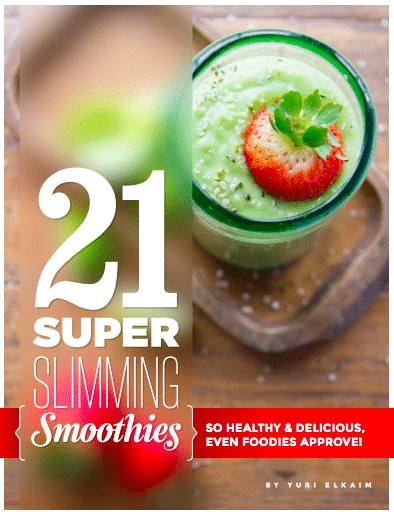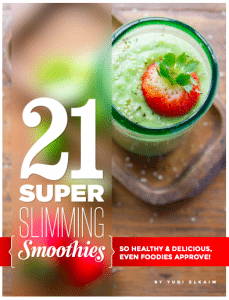 Get energized and drink your way thin with these 21 quick and delicious smoothie recipes. Smoothies are a great way to get several servings of veggies and fruit when you're tight on time or just want a change from your typical meals.
Plus, since they're so easy on the digestive system (since the blender has done most of the "digestion" for you) each sip gives you a wide spectrum of health boosting nutrients that your body can fully absorb.
You'll enjoy recipes like "The Feisty Carrot", "Rocket Fuel", and "The Fat Blaster". They take minutes to make and your taste buds (and waistline) will love for it.
Combined, these 3 cookbook are valued at $97, but when you join the Fat Burning Meal Club today… they're yours for FREE.
What Other Fat Burning Meal Club Members Are Saying
---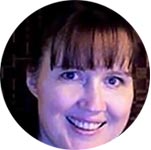 "Excellent easy to follow recipes. Most importantly, they are delicious and healthy and I look forward to making them. Now I consider myself a better cook and the credit goes to Yuri and his team!"
– Seann Vinyasa-Billson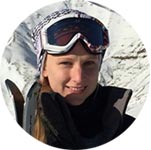 "These healthy but oh-so-delicious recipes are the number one reason why I decided that going gluten and dairy-free is not so bad after all. I couldn't have done it if it wasn't so delicious! These meals are amazingly delicious, they make me feel so much happier, healthier and more energetic. They completely changed the way I look at food and eating."
– Judite Senkane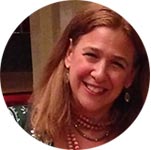 "Eat your way to a new healthier you with Yuri, Amy, and their team's fantastic recipes! Yes you can eat and love it along with loving your newfound energy and body!! I did and I am!!!"
– Nadine Miral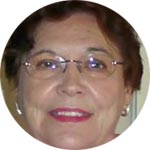 "I have been eating meals prepared from Yuri Elkaim recipes in the Fat Burning Meal Club for a little over three months now. I never knew that simple food could taste so good. He has the knack for putting together the right ingredients to please the palate. In addition to the scrumptious food that I enjoy, I have also lost a little over 20 pounds during that period and several of my health complaints have disappeared. His knowledge, ideas and sense of purpose show up in all that he does. I'm thankful for the day someone sent me an email turning me on to Yuri."
– Sue Williams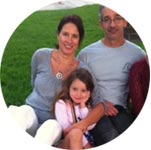 "I have been so impressed with all of the recipes on this plan. They're simple to make and all very satisfying. I especially love the Creamy Tomato Soup with Sausage, my kids love it too and that is a big plus in my household!"
– Hillary Lambrecht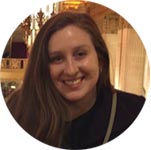 "I've been everything from vegan to paleo and tried all sorts of eating plans. Yuri's fat burning meals have been the easiest to make, follow, and most importantly enjoy! They are delicious and straightforward, and easy to incorporate into my busy lifestyle. Moreover, I can make them for my husband and he has no complaints either!
– Kate Skeith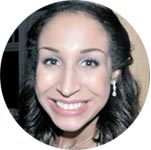 "I am usually quite a creature of habit when it comes to my cooking – swapping out the same 5 meals week after week. I cook in bulk so simplicity is the key! That said, since trying out Yuri and Amy's new Fat Burning Meal Club recipes, the simplicity of them is fantastic, most being able to prepare in a matter of minutes. It has been such a blessing to know that I can put together a meal in no time, and it still taste so great. Furthermore, I know I can always trust in the fact that the meals are going to be healthy and enriching to my body because they are made up of items that are so clean!!"
– Tanika MacKinnon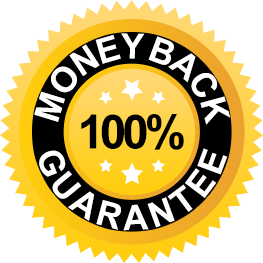 Guaranteed to Simplify Your Life, Shrink Your Waistline, and Dazzle Your Tastebuds – or You Pay Nothing
---
Which means that if, within 60 days, you do not feel that the Fat Burning Meals Club has saved you time, given you more peace of mind, and helped you stay lean without ever counting calories and giving up delicious foods, then you don't pay a dime…. and you still get to keep your initial cookbooks as our gift to you!
Ready to Eat Your Way Thinner and Healthier?
Remember, you get:
A brand new DIGITAL cookbook each month (filled with over 30 recipes and stunning photos). Your first cookbook (downloadable upon purchase) is called "Fast Fat Burning Meals".
Done-for-you meal plans so you never to worry about what to have for your next meal.
Weekly shopping lists that save you time and money at the grocery store.
Access to an exclusive online support group.
Plus, you get these 3 FREE bonuses (retail value: $97):
Cookbook #1: Wheat-Free Wonder Breads
Cookbook #2: Plant-Powered Vegan Recipes
Cookbook #3: 21 Slimming Smoothies
SAVE 10%
Lifetime Member
$129
(One Time Payment of $129)
OR
Monthly Member
$12/month
(Maximum of 12 payments)
Still Have Questions?
We've Got Answers.
---
This all sounds great, but can't I get all of this online – for free?
You could certainly try but you'll have wasted countless hours trying to find the exact recipes that combine big flavor and fat-burning powers. Good luck. Remember, we're here to provide direction and done-for-you meal plans and recipes. If you want to feel overwhelmed and frustrated, then by all means spend hours surfing the web.
But people who want real results look for shortcuts – that's why they hire nutritionists – to give them a proven blueprint and to take away all of the guesswork that stands in your way of your goals.
Since we're nutritionists and lovers of good food – you get the best of both worlds.
Plus, since we've teamed up with many of the best food bloggers and nutrition authorities, we've curated all of our combined wisdom in one easy platform for you. This alone saves you hours of needless web surfing and provides delicious variety and structure for you to enjoy.
Will these recipes fit into my paleo/raw/vegan, etc… lifestyle?
Yes, the recipes we create can please all eating plans. Some are perfect for paleo, others for vegetarians, and so forth. The one thing they all have in common is that they're low in sugar, allergen-friendly, are quick to make, and taste amazing.
What if I'm really busy…can I still make these meals?
We're busy, work-from-parents ourselves, so we totally get it. If you're not used to cooking meals from home, you'll need to carve out a few minutes each day to prep. Remember, most of our meals take less than 15 minutes to prepare. Your health is worth 15 minutes a day, isn't it?
Do I get the cookbooks sent to my house?
No, although we may offer that in the future if our members would like that. For now, everything is an instantly accessible and downloadable from inside our online platform, which in all honesty saves you time and money and allows you start using the recipes as soon as tonight.
Are these recipes suitable for the entire family?
YES, they are absolutely family-friendly. Amy and I have 3 young boys and they eat what we eat, which means our meals need to be healthy and delicious. You'll enjoy most of the meals we make at home as well as those from our contributors, which even the pickiest of eaters will fall in love with.
What if I'm allergic to dairy, gluten, soy, or eggs?
Not to worry. None of the recipes contain gluten, dairy, or soy and we have many egg-free recipes as well.
Is this suitable for a non-cook?
YES! On top of all the recipes you'll learn simple and essential cooking techniques that deliver outstanding taste and great nutrition in no time at all. You don't need to be a pro to enjoy clean and lean food at home.
Is this suitable for both men and women?
If you love good food and your health, then this is for you – no matter if you're a man or woman. If you want to lose weight and better your health, then these recipes will help.
If you're a man who wants to pack on muscle, then you these recipes will help as well – you'll just want to eat much more of them in conjunction with a proper weight training program.
Is it going to be really expensive to follow the recipes?
No. We've committed to making this easy for you to follow and light on your wallet, especially when you consider spending less money dining out and more time dining in and enjoying the food you cook in your own kitchen.
What if I don't want to be part of the "club" anymore?
No problem. Don't sweat it. We're confident that you'll absolutely love it but just in case it doesn't work out within your first 60 days, then just let us know and you won't pay a dime.
The only way you really lose is if you walk away from this wonderful opportunity. You have nothing to lose. After all, you get to try it out for a full 60 days before deciding if you want to continue. Act now, while this is fresh on your mind and you can start testing these amazing recipes as soon as tonight!
---
Ready to Say YES to a Healthier, Slimmer YOU?
Join Us and Get the Quickest and Tastiest Healthy Meals That Burn Fat
=> YES, I WANT IN <=