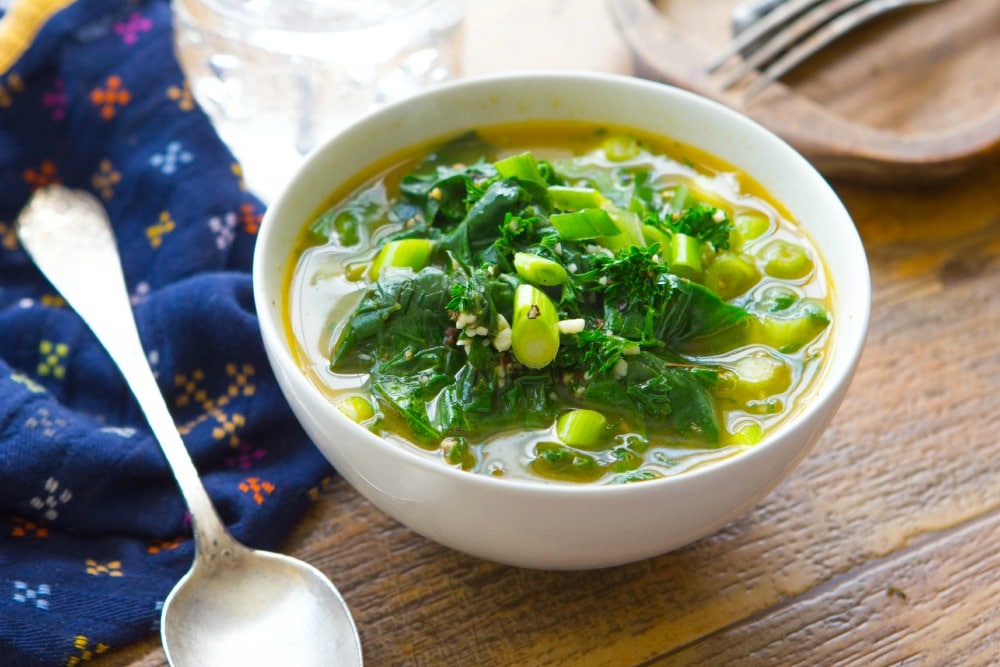 On a cold day, warm up with a healthy, comforting soup. I created this soup with three things in mind–it had to be super easy to make, full of fresh ingredients, and deliver powerful nutrition. This recipe fits all the requirements, plus it's full of flavor, and makes a great lunch or light dinner. Here's how this soup is beneficial for your health:
Garlic
There's a reason this soup is loaded with garlic- it adds a nice, aromatic flavor to the soup, but it also has many health benefits that make it perfect for a winter meal. Garlic has been shown to stave off colds and reduce the severity of viral illnesses like the cold and flu, so you should be eating garlic every day in the winter.
Spinach
If you're feeling sluggish and low-energy, low iron levels may be to blame. Spinach is one of the richest sources of iron among the leafy greens, and you'll get a good dose of iron in this soup. Spinach is also packed with powerful antioxidants and vitamins. Spinach is high in vitamin K, which protects your bones, and also high in vitamin C, which boosts your immunity and gives your skin a healthy glow.
Green onions
Green onions contain powerful phytochemicals that boost your immune system. They are also high in the vitamins K, C, and A.
Try this simple soup recipe to incorporate more fresh vegetables in your diet and keep your immune system revved up this winter.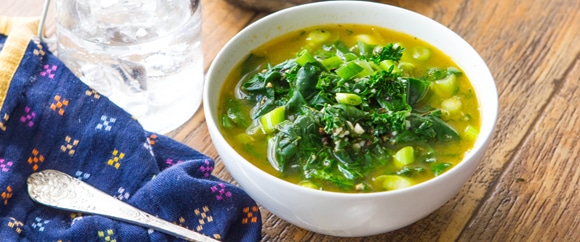 | | |
| --- | --- |
| | |
Put the coconut oil and halved garlic cloves in a medium to large

Sauté the cloves until they brown slightly.

Add the rest of the ingredients and simmer for 15 to 20 minutes.