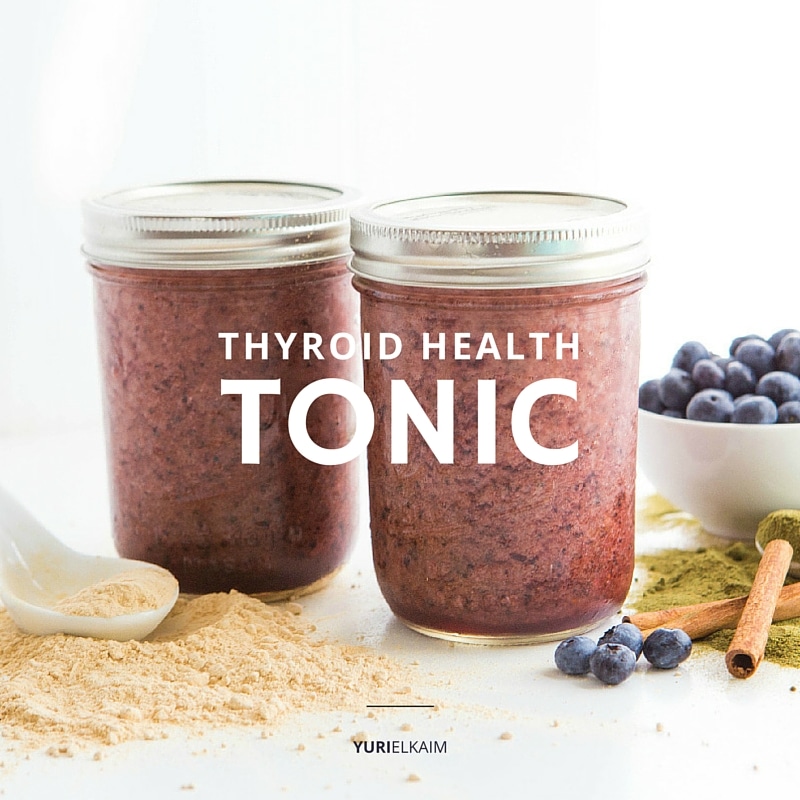 So often in the natural healing space, you hear about thyroid problems being to blame for a whole host of health issues. It sends so many people straight to their search engine looking for a reliable thyroid home remedy.
However, just as many people—upon hearing about the thyroid—ask themselves one question: what is the thyroid anyway?
Your thyroid is a butterfly-shaped gland located on the front of your neck, and it secretes hormones that control major functions throughout your body, including metabolism, sleep patterns, energy use, and weight management.
It's tremendously important to healthy body performance, so a thyroid that's not functioning properly can really throw off how you function and feel.
We tend to notice thyroid problems more in women over the age of 35, but that's not a steadfast rule. After childbirth or during menopause, women's hormones shift out of balance and may affect the thyroid.
The way women carry chronic stress also affects thyroid function. In fact, women are 5-8 times more likely to have thyroid issues.
[Related Article: Can't Lose Weight? How Your Low Thyroid Is Making You Fat]
Why You Might Be In Need of a Thyroid Home Remedy
An estimated 20 million Americans have some form of thyroid disease. The worst part? Nearly 60% of those struggling with thyroid issues likely don't even know they have it. (1)
This, in part, is because there are two essential forms of thyroid disease: hyperthyroidism and hypothyroidism. Both can effect the body with a variety of symptoms, which can mimic everything from fibromyaligia to severe anxiety.
If your thyroid is working in overdrive, that's considered hyperthyroidism. Symptoms of an over-active thyroid include a jittery and anxious feeling, trouble concentrating, heart palpitations, diarrhea, feeling hot, weight loss, and thinning hair.
If you have an underactive thyroid, that's considered hypothyroidism. Symptoms of an under-active thyroid include fatigue, depression, brain fog, constipation, high blood pressure, high cholesterol, brittle hair, weight gain, and feeling cold.
One of My Favorite Natural Thyroid Remedies
Aside from visiting your doctor, there are natural remedies to support your thyroid health, as the nutrients needed by the thyroid are easily accessible in specific foods and supplements.
I've created a delicious smoothie that contains the specific nutrients essential for a healthy thyroid.
Whether you're on the hunt for overactive or underactive thyroid natural remedies, drinking this smoothie daily for a few weeks should help some of your symptoms subside. Here's the support you'll be getting from this specially designed delicious thyroid home remedy:
Blueberries and mangos are high in vitamin A, and this important antioxidant helps the thyroid gland combat oxidative stress.
I've also added the powerful Peruvian superfood maca to this smoothie. Maca contains zinc, iron, and vitamin B, which are required for optimal thyroid function. Maca also helps to balance the hypothalamus and pituitary glands, which release a thyroid stimulating hormone. You can find maca powder at your health food store.
In addition to these wonderful ingredients, the chlorophyll in my Energy Greens boosts energy levels and contains iodine for proper thyroid function.
Trust me: if you're in need of a natural thyroid remedy, this smoothie delivers targeted nutrition to help your thyroid function at optimal levels.
Drink this smoothie instead of your daily coffee. Doing so will give your body the alkalizing nutrition it needs to function more fully. Without the caffeine, your adrenals will also have time to rest and recover from the perpetual stress and stimulation our modern lives tend to tax them with.
More Home Remedies for Thyroid
Enjoying this smoothie isn't the only thyroid home remedy you can try out. Check out these articles to learn even more: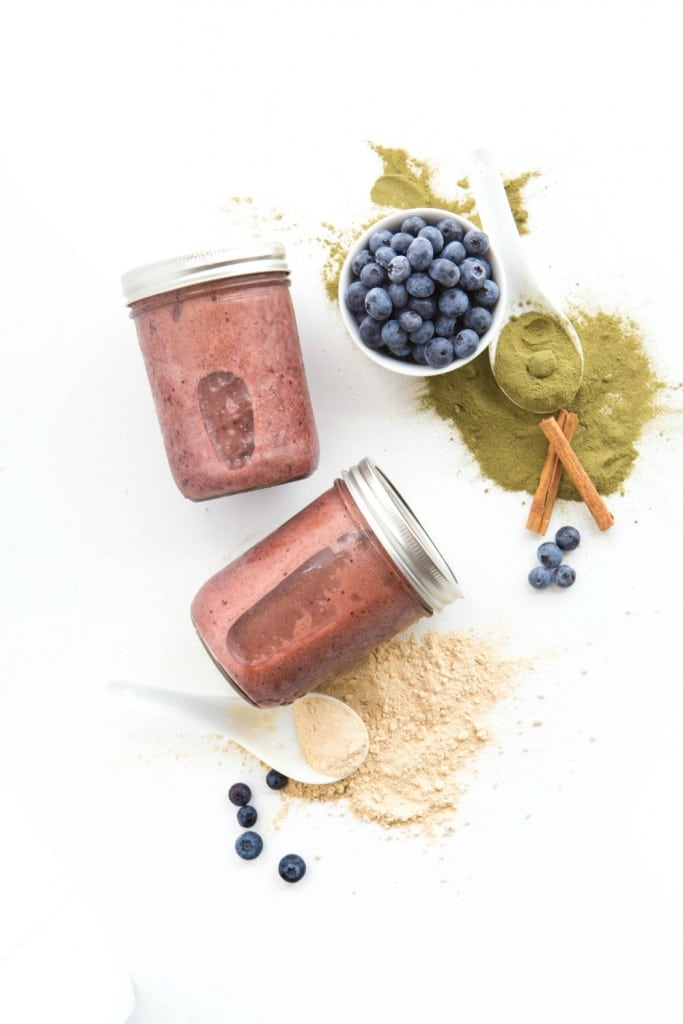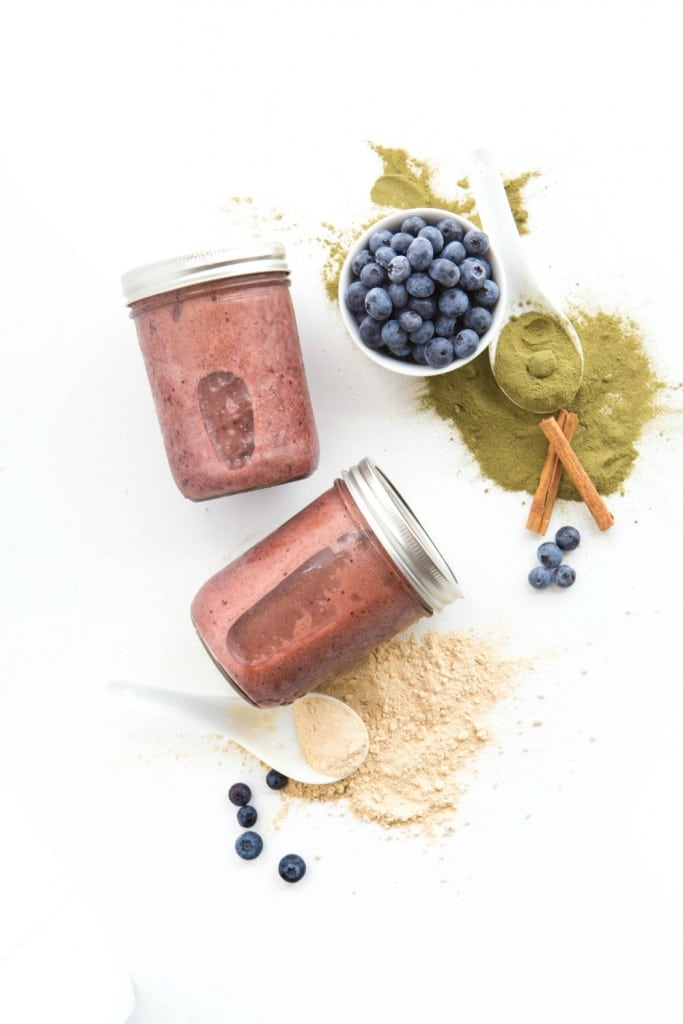 | | |
| --- | --- |
| | |
Blend together blueberries, mango, coconut water, hemp milk, maca, MCT oil, cinnamon, and energy greens until pureed. Add chia seeds and blend until well mixed.