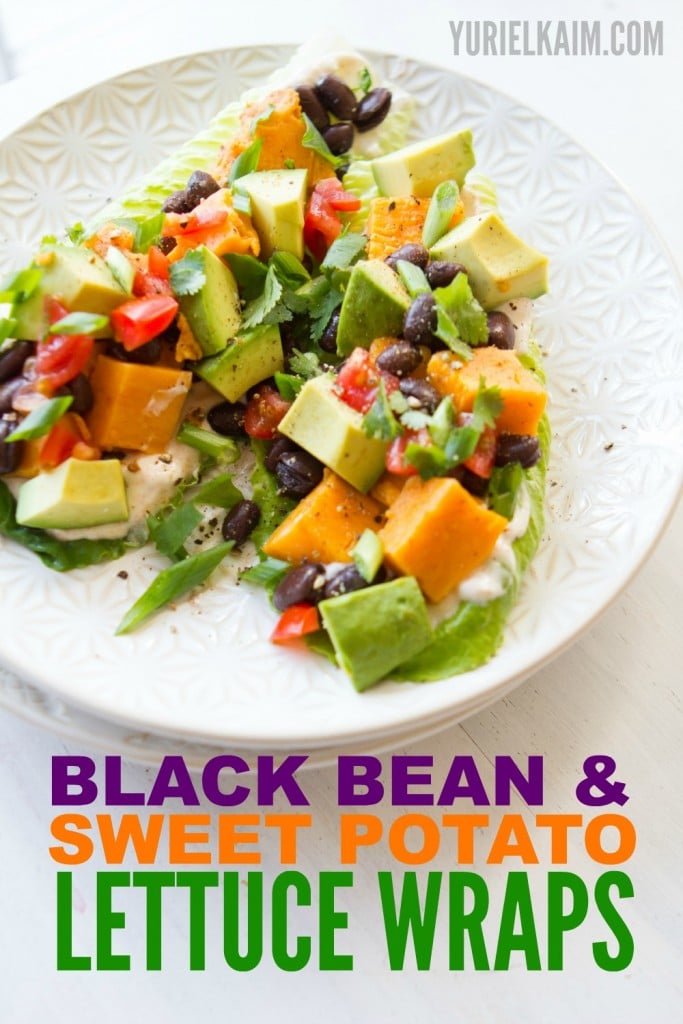 The five o'clock hour comes every day. And somehow, it feels surprising every day. No matter how many times you have to eat dinner, the evening hours sneak up and leave frantically rushing to find something to eat. Deciding what to eat for dinner every night can feel like more of a chore than actually cooking dinner every night.
I've got two simple solutions for you. The first is this simple, healthy vegan recipe that any kind of eater will love. Paleo eaters will love it. Gluten-free eaters will love it. Vegan and vegetarian? Yep. This is one of those go-to recipes that you can make again and again. Enjoying it everytime.
Tacos are one of the most searched for recipes on the web. If we're making tacos as much as we're googling tacos, it's time to swap out those processed corn shells and that conventionally-raised beef for a significantly more body-friendly option. Sweet potatoes, black beans, and avocados make a delicious, satiating superfood filling that pack serious nutrient punch. Wrapping your tacos in lettuce delivers satisfying crunch without a single bite of safflower-fried, GMO corn shell.
If you're looking for a fresh, healthy dinner you can whip up in minutes, try this recipe. It's a winner. Then, scroll below to discover my second solution for healthy dinner planning. You don't want to miss it.
This filling plant-based dinner is full of incredible flavor combos. Sweet potatoes, black beans, and avocados make a rich and creamy meal. Spiked with a spicy coconut cream, this dinner is a great way to eat Vegan, without feeling like a rabbit!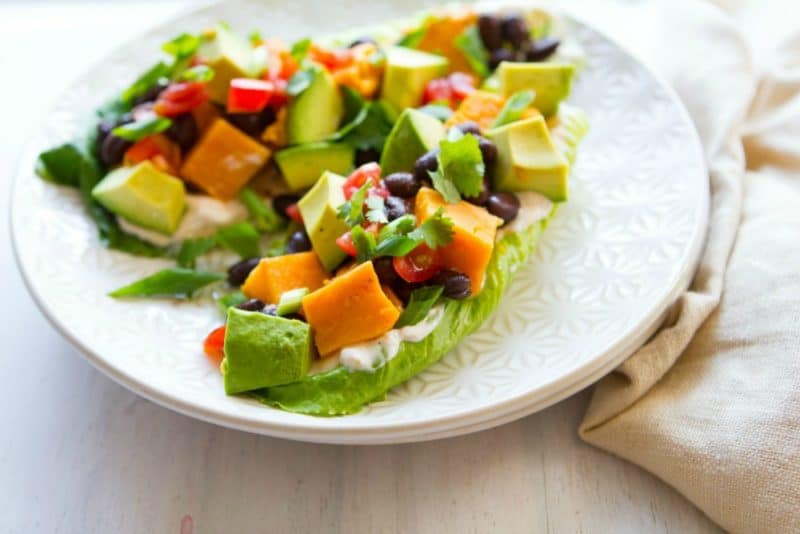 | | |
| --- | --- |
| | |
Preheat oven to 350 degrees. Pierce the sweet potato and place it in the oven, baking for 25-30 minutes, or until crisp-tender. Remove, cool, peel, and dice.

Prepare the chili cream sauce by stirring together coconut cream, lime juice, chili powder, and a pinch of salt. Mix together. Set aside.

In a bowl, mix together diced sweet potatoes, apple cider vinegar, coconut oil, black beans, onions, avocado, tomato, and cilantro. Salt and pepper lightly.

Spread coconut cream on romaine leaves. Top with sweet potato and black bean mixture. Enjoy taco-style!