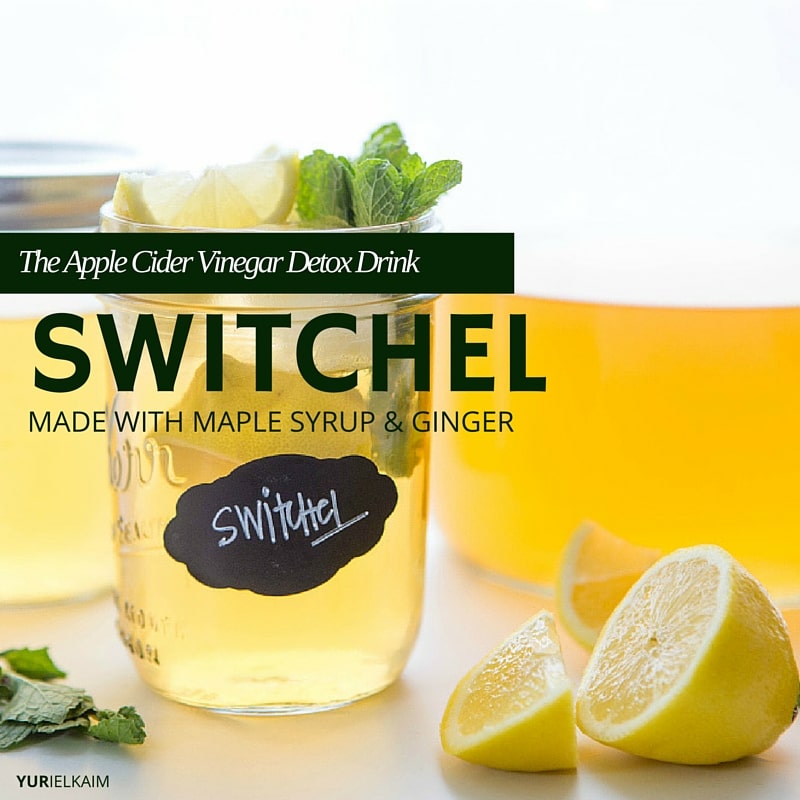 Have you heard about switchel yet – the apple cider vinegar detox drink?
This simple ginger punch is the hottest craze since kombucha. If you're scratching your head and wondering what's the big deal behind this mysterious, cloudy drink, here are a few things that'll convince you to get sipping!
Switchel is a tart and not overly sweet mix of apple cider vinegar and maple syrup or honey that's diluted with water. It's got a refreshing effervescence that rivals soda, and can be used to kick your damaging soda habit.
Need a post-workout drink?
Switchel is perfect, since it gives your body an electrolyte boost and promotes more efficient hydration. In fact, switchel first came into fashion during the 18th century to hydrate farmers during a long day in the field.
Let's have a look at just why switchel is back in vogue:
What Makes Switchel Special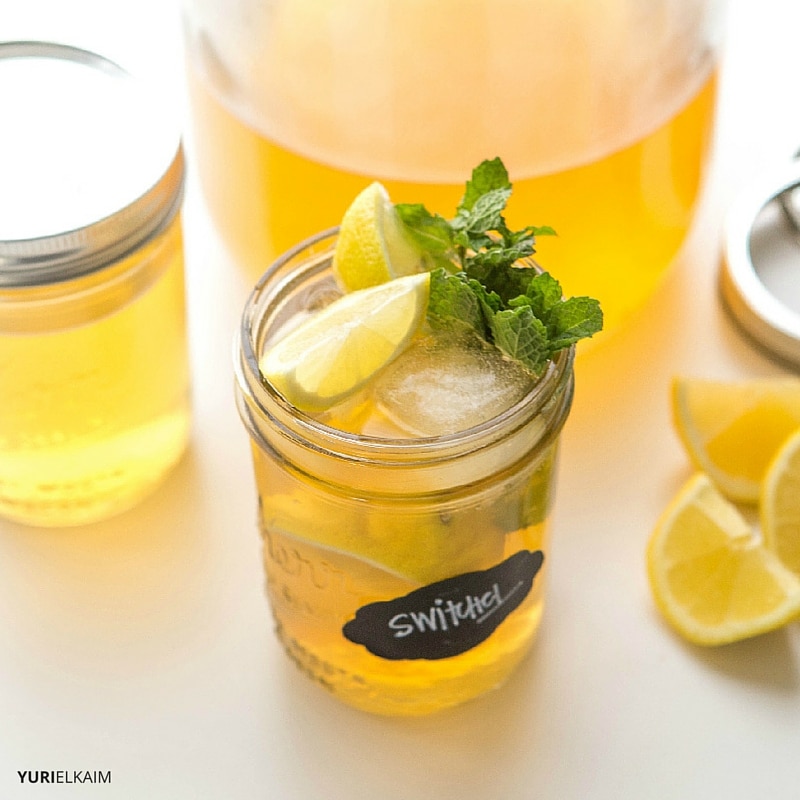 A key ingredient in switchel, apple cider vinegar balances pH due to it's alkaline effect in the body. And if you've been around me for a while, then you know I'm a big fan of following an alkaline diet.
Apple cider vinegar is also a detoxifying agent for the liver and lymphatic system. A recent scientific study reveals that apple cider vinegar lowers harmful cholesterol levels, and another study saw a decrease in participant blood sugar levels after ingesting apple cider vinegar.
There are plenty of uses for apple cider vinegar – have you tried my other apple cider vinegar detox drink recipe yet? It's super simple to make, and I recommend drinking it daily.
Basic switchel contains apple cider vinegar and maple syrup, but I've added ginger to this switchel recipe. Ginger has potent anti-inflammatory properties, which makes it very effective at reducing pain. Reach for this natural remedy drink before heading to the medicine cabinet.
We also know that inflammation is at the core of many chronic diseases, and reducing inflammation is an important part of staying healthy. I'm not a sugar fan, but a small amount of maple syrup adds just the right amount of sweetness to this drink without making your blood sugar skyrocket.
Maple syrup also has trace antioxidants and important minerals that refined sugar lacks. So when you need a a refreshing, hydrating beverage, reach for a glass of switchel, which is high in antioxidants, balances your pH, and boosts your immune system!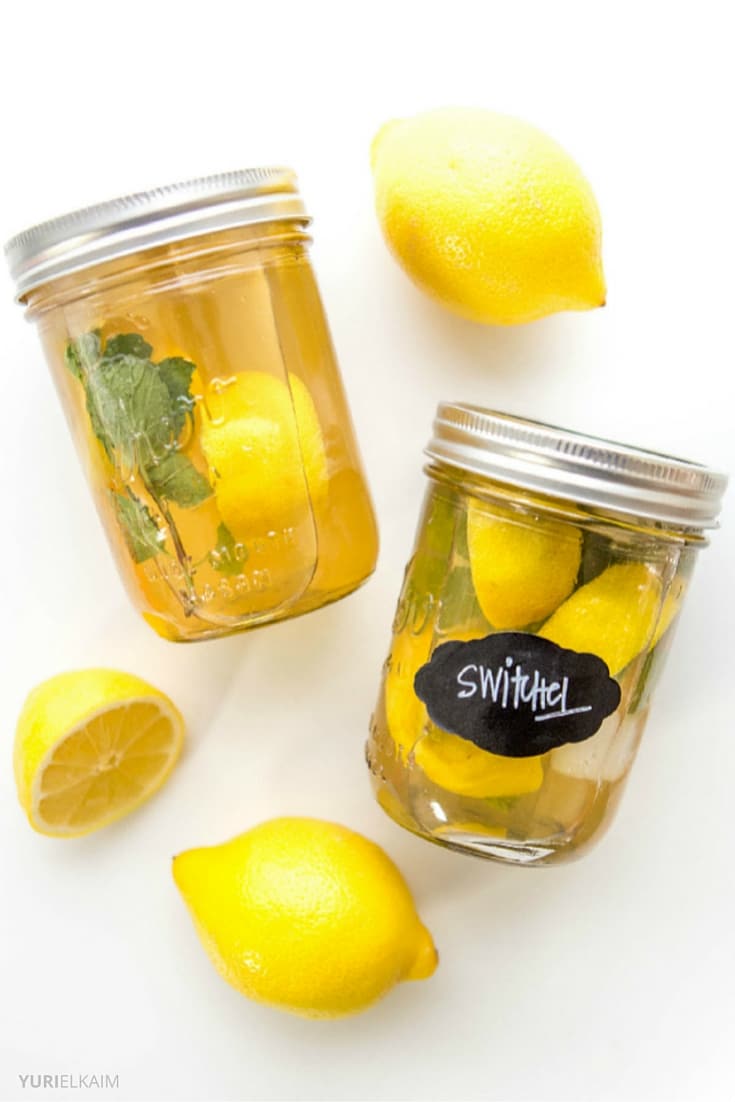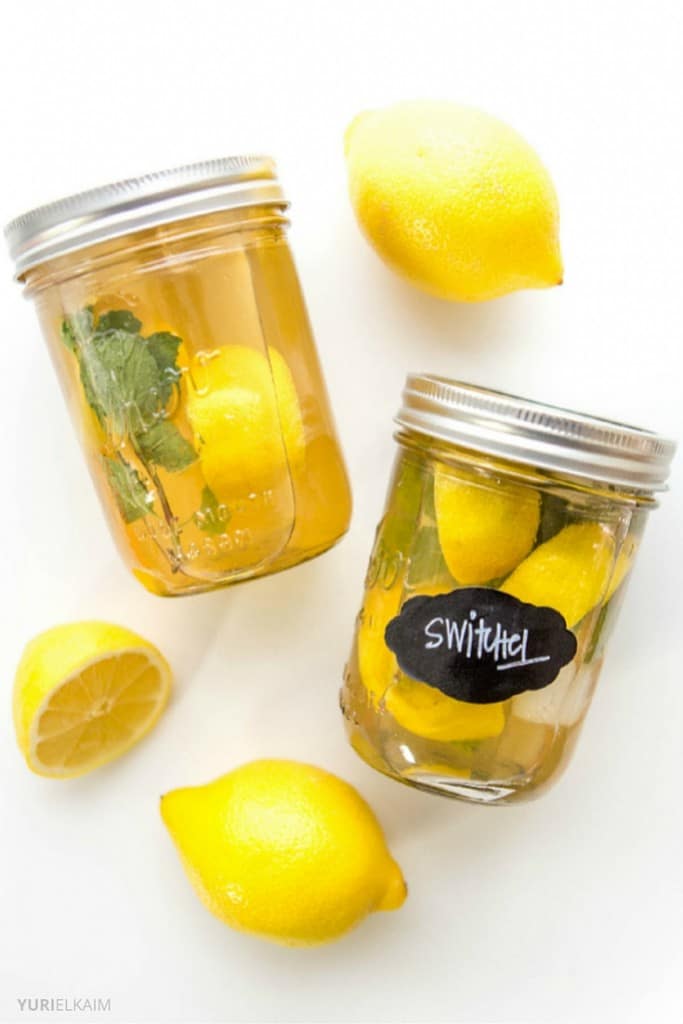 | | |
| --- | --- |
| | |
Place all ingredients in a 1 quart mason jar. Cover and refrigerate for at least 2 hours.

Shake before drinking. Note: You may also want to strain the mixture through a fine-mesh strain to remove the ginger.

If desired, serve over ice or mix with soda water. Garnish with fresh mint, if desired.
Special equipment: 1-quart mason jar