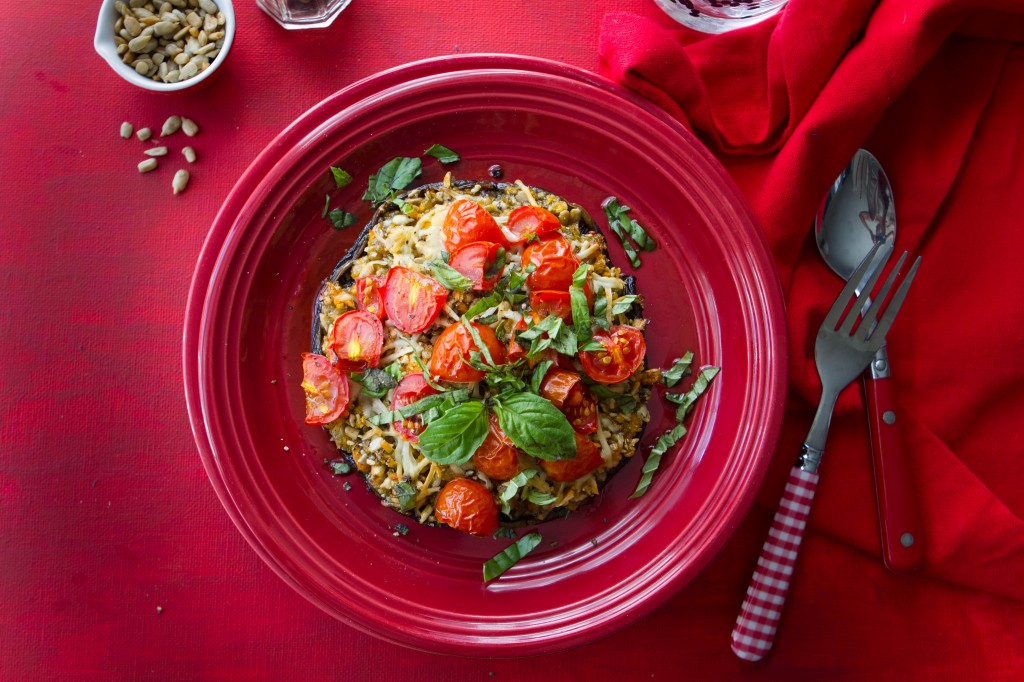 Who doesn't like pizza?
But who also doesn't like what it does to you after you eat it? Between the gluten and the dairy, your body is left to digest some very hard-to-digest ingredients, leaving it drained, bloated, and generally "off."
That's why I'm such a proponent of gluten-free living. In fact, I think it's one of the best things you can do for your health. Wheat wreaks havoc on your internal system, igniting disease-causing inflammation and stopping up your gut, so it can't digest properly.
And going gluten-free doesn't mean running around the grocery store, looking for boxes labeled gluten-free. Just because it's gluten-free doesn't mean it's good for you.
Because:
A gluten-free cookie is still full of processed junk and tons of sugar.
Gluten-free pasta is still full of processed, refined ingredients.
And … gluten-free pizza is still made with a processed crust.
Portobello Pizzas
But going gluten-free does not mean going without. In fact, it means adding a whole, new energy-promoting dimension to your diet, through whole, living foods.
[feature_box style="26″ only_advanced="There%20are%20no%20title%20options%20for%20the%20choosen%20style" alignment="center"]
Try these recipes:
[/feature_box]
I'm talking about foods like these portobello pizzas, which are so delicious you won't think they're merely a substitute for "real" pizza.
In fact, these pizzas taste like a little splurge.
Because seriously: who doesn't like a splurge now and then? Especially one that's fast and easy?
If you've got a Blendtec or Vitamix blender (or food processor), you can make quick work of the homemade "nut-cheese" mixture, getting this pizza made, baked, and on your plate in under 30 minutes.
That's even faster than delivery. It's significantly healthier, too. Try this and see how you feel after you eat it!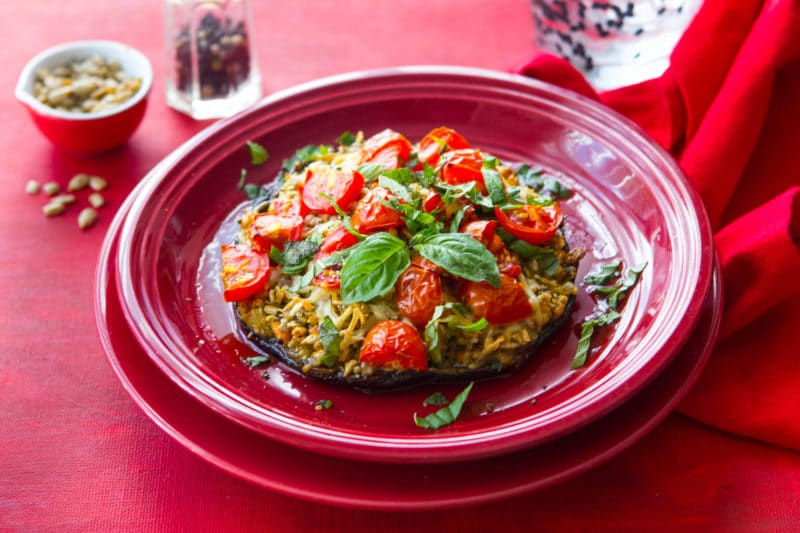 | | |
| --- | --- |
| | |
Preheat oven to 350 degrees.

In a small food processor or high-speed blender, combine sunflower seeds, garlic, carrots, Italian seasoning, nutritional yeast, olive oil, salt and pepper.

Pulse until very finely chopped, like pesto. Spread into the center of each mushroom cap. Top with tomatoes.

Place on a baking sheet and bake for 18 to 24 minutes, until the mushroom cap is tender and flat, and the topping is bubbling slightly around the edges.

Remove, cool slightly, garnish with fresh chopped basil, if desired. Serve and enjoy!
Want More Gluten-Free Goodness?
Be sure to get your copy of the All-Day Energy Diet Community Cookbook, which will help rev up the nutrition quotient in your diet, simply and deliciously.
All the recipes are gluten- and dairy-free, low in allergens and sugar, and high in taste. Plus they only take about 15 minutes to prepare.
Best of all: it's FREE! All you have to do to grab your copy is click the image below.