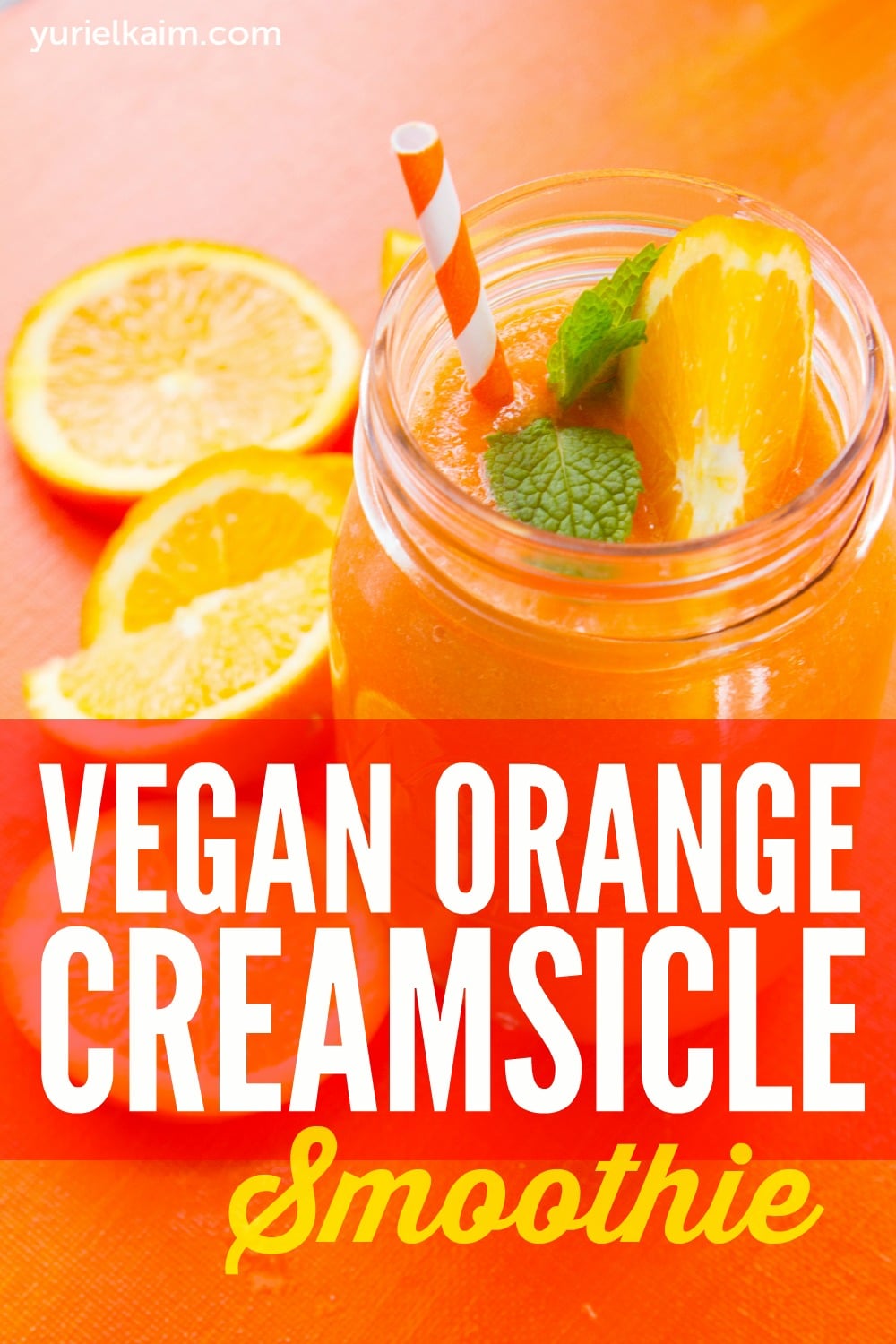 It's time for a summer cool down smoothie, and this refreshing smoothie is reminiscent of an orange creamsicle. Of course, storebought creamscicles are full of corn syrup and full of milk-based ice cream. So I've swapped out those unhealthy additives and created a cool, creamy 100% raw vegan version. Instead of buying the premade stuff, skip out on the processed sugars and dairy and indulge in the same flavor PLUS these awesome nutritional benefits:
Coconut Cream
Coconut cream gives this smoothie a creamy texture, and it has some amazing health benefits too. Like coconut oil, coconut cream contains medium chain triglyceride fatty acids, which increase your HDL (good) cholesterol levels. Coconut cream is made by soaking the meaty flesh of the coconut in water. The cream rises to the top and is skimmed off and packaged. This cream is a rich source of vitamins B, C, and E. Vitamin B protects against nerve damage and is integral for transporting oxygen in the bloodstream, and vitamins C and E support healthy skin and eyes and boost the immune system.
Oranges
Oranges give this smoothie a citrus burst, adding a high amount of vitamin C to the smoothie. Vitamin C boosts the immune system, synthesizes collagen, and protects against disease-causing free radicals. Oranges also contain vitamin A for healthy skin and vision, and a range of powerful antioxidants that eliminate free radicals in our bodies. In addition, oranges contain limonoids, which have powerful anti-cancer properties.
Banana
The banana in this smoothie gives it subtle sweetness, along with potassium, which is great for lowering blood pressure, regulating the heartbeat, and carrying electrical impulses throughout the body.
Grab this healthy smoothie when you need a pick-me-up from the summer heat. You'll love this creamy and refreshing smoothie that's perfect for a post-workout snack or a lazy summertime afternoon on the patio.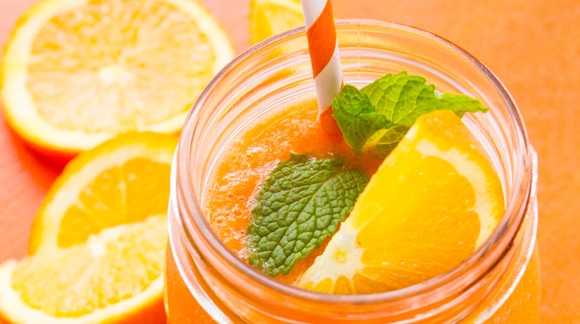 | | |
| --- | --- |
| | |
Blend all ingredients until smooth. If necessary, add more coconut water and enjoy!