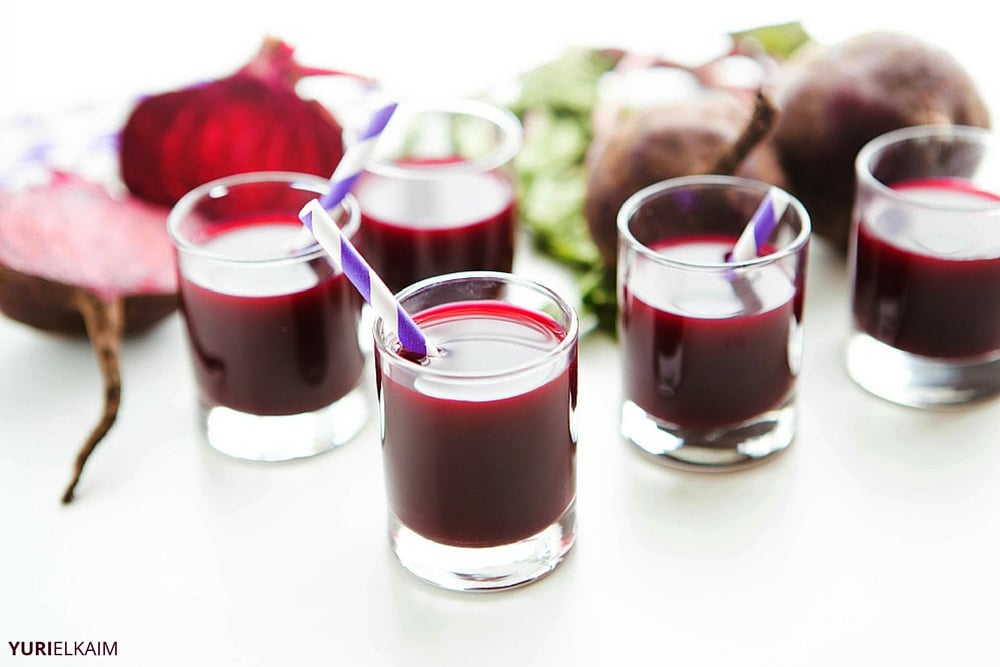 I feel a little twinge of anger every time I go to a gas station and see those tiny, bottled energy-boosting shots. Most of them are loaded with caffeine—no good—and do you more harm than good in the long run.
Why not opt for a natural energy drink instead?
You can even take them in tiny shots as well. Take these beet sports shots for example.
Why This Natural Energy Drink Works
Several recent studies have revealed that beet juice increases exercise performance. [1] [2]
It's surprising to learn that the nitrate content of beet juice may be responsible for this performance boost, since nitrates have gotten a bad rap in the past concerning toxicity and increased cancer risk. However, we're beginning to see a shift in this thinking.
Nitrates in vegetables occur naturally and come packaged with health-protective minerals, vitamins, antioxidants, so it's now thought that these naturally occurring nitrates are beneficial, not harmful.
So how do these naturally occurring nitrates boost exercise performance?
Through a series of chemical reactions, the body converts the nitrates in beets into nitric oxide. Nitric oxide relaxes blood vessels and improves blood flow, helping to regulate blood pressure and vasodilation. A 2012 study found that concentrated beet juice shots reduced blood pressure. [3]
The nitrates in beets are also thought to aid athlete performance by permitting more oxygen to reach the muscles. In a University of Exeter study, beetroot juice improved performance in cyclists who consumed beet juice for 6 days. The control group drank black currant juice, which is high in antioxidants but low in nitrates.
After consuming either beet juice or black currant juice for 6 days, the group of cyclists who consumed the beet juice were able to cycle an average of 16 percent longer and exert a higher power output than the control group. [4]
This recipe is ideal for athletes who want optimal cardio performance. Drink these energizing natural energy boosters on a regular basis as opposed to on race day for optimizing short bursts of energy during exercise.
Although non-juiced beets may have performance benefits, juicing the beets allows ingestion of a large quantity of nutrients quickly, and may be more readily absorbed. These power-packed natural energy boosters are ideal for fueling your workout, and even refresh you post-sweat.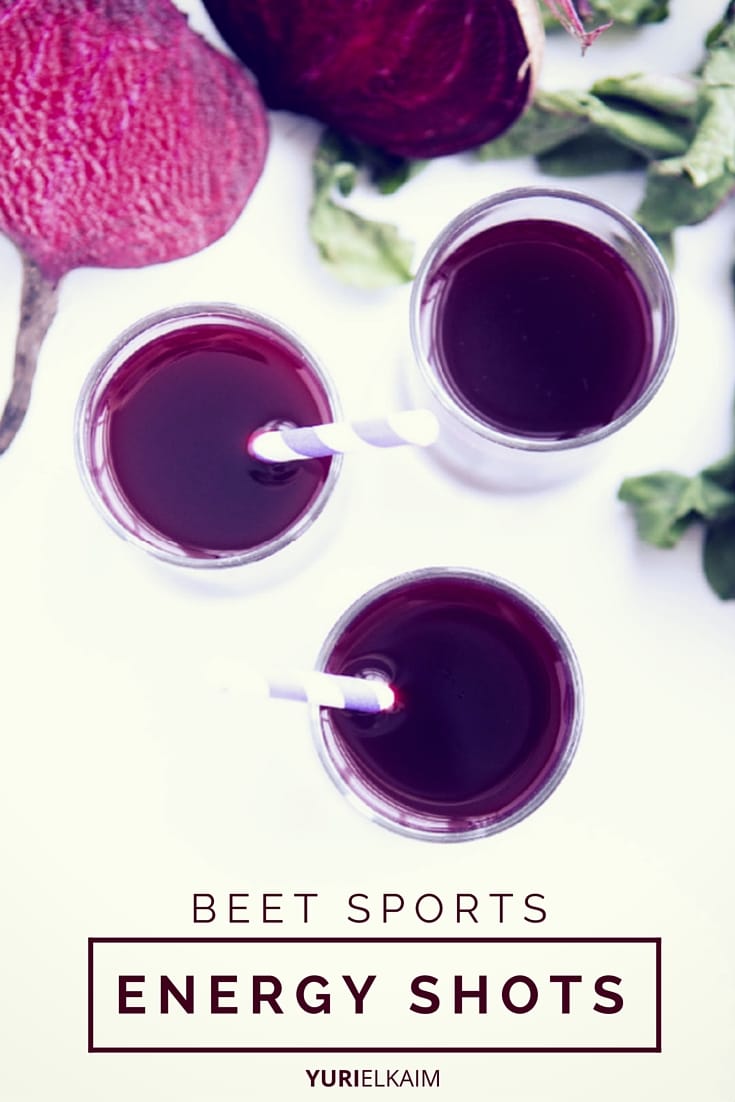 Press beetroot, cucumber, apple and ginger through a juicer. Sprinkle juice with sea salt. Shoot and enjoy!