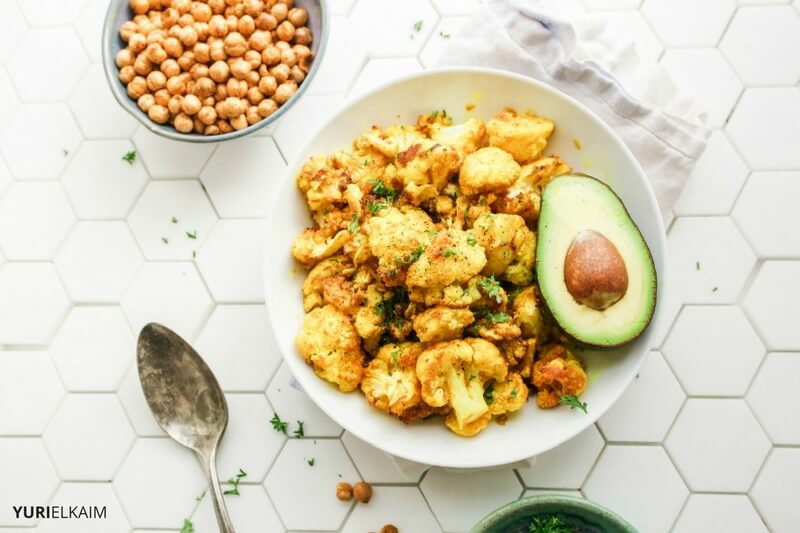 When I say, "cauliflower," do you say, "ewww"?
I get it. Many of us grew up with well-intended moms who pulled a bag of frozen cauliflower from the freezer, boiled it till it was mushy, then piled it on a plate next to mashed potatoes and gravy.
Who wants soggy cauliflower when there is mashed potatoes and gravy?
Thankfully, you and I have gotten savvier about cooking things like veggies. Thanks to the internet, we've been shown literally millions of ways to cook – and actually enjoy – plant-based foods.
And cauliflower is, in my opinion, one of the veggies most blessed by the digital age.
In the last several years, cauliflower has gone from being a last-picked veggie to one of the most vital parts of a paleo and keto diet. Low in carbs, mellow in flavor, and incredibly versatile, we're now seeing cauliflower used in creative culinary ways.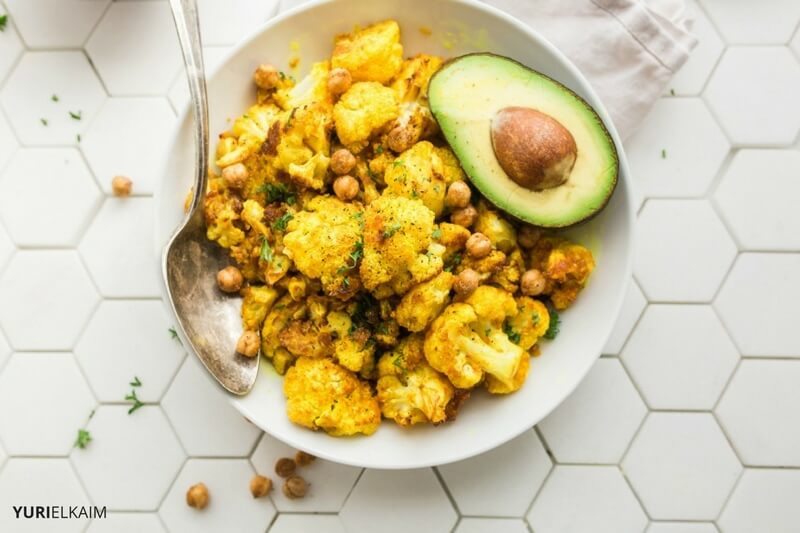 Here are just a few modern takes on cauliflower:
But that's just the beginning. Yes, cauliflower makes a delicious rice or mash, but when tossed with the right combo of ingredients, the flavor of cauliflower can be amazing without being disguised as something else.
How to Roast Cauliflower in the Oven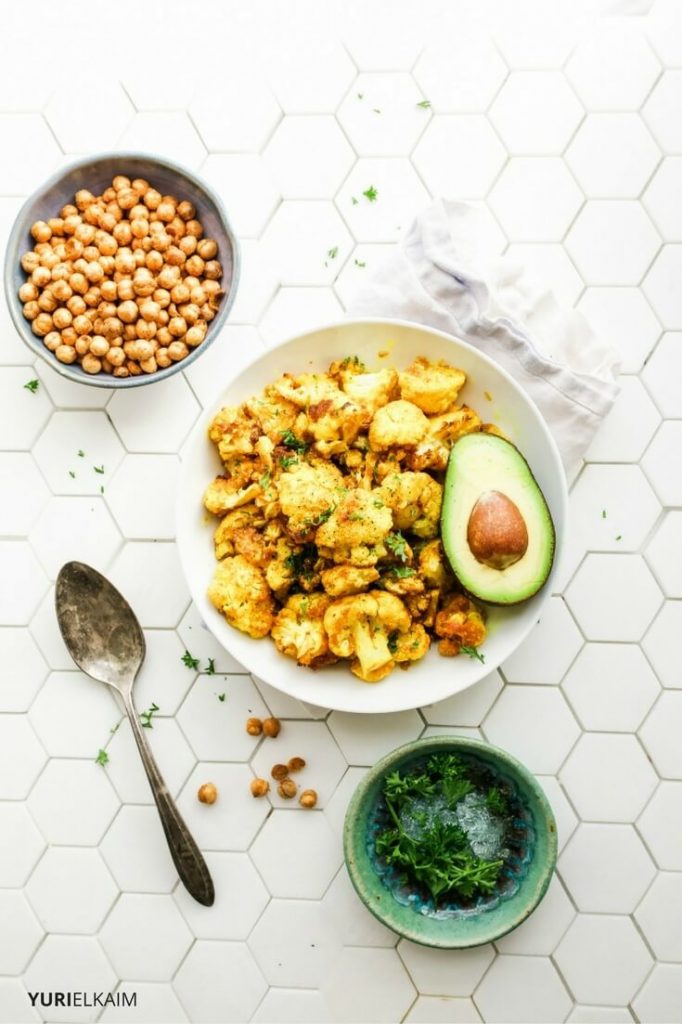 Roasting cauliflower is one of the simplest and easiest ways to enjoy this veggie. A bit of oven roasting gives it a nutty and earthy flavor.
To really complement that taste, we love to toss cauliflower florets with coconut oil and turmeric, cooking until crisped to perfection.
Why We Love Turmeric
This spice couples well with cauliflower's unique flavor. And when it comes to taming inflammation, turmeric is a superstar spice that gets the job done.
Curcumin, the main active compound in turmeric, has powerful anti-inflammatory properties and is also considered a strong antioxidant. A 2011 study found that turmeric improved post-operative pain when compared with a placebo, and it has less side effects than over-the-counter pain relievers (1).
As I've mentioned before, food can be powerful medicine.
How to Buy Cauliflower
When choosing a head of cauliflower, look for thick, compact, heads of white florets.
Avoid cauliflower that is bruised or has florets that have started to turn brown, which is a sign that it's getting old. Also, if the bottom of the head is too soft or if the florets have started to flower, it is no longer fresh.
You can now find organic cauliflower (though it's not in the dirty dozen) at most grocery stores in the produce section.
To prepare cauliflower for cooking:
Wash the head under cool running water.
Pat dry and remove the outer leaves from the cauliflower head with your hand.
Remove the stalk from the head by cutting around it with a sharp knife.
Begin to remove the florets by cutting each cluster from the core, leaving a little of the stem with each cluster.
Large florets can be cut down further by cutting each cluster into smaller uniform size pieces.
Finish cutting the remainder of the head in the same manner.
Roast a batch of this crispy, turmeric-coated cauliflower and you've got a whole new side dish that's perfect for dinner tonight!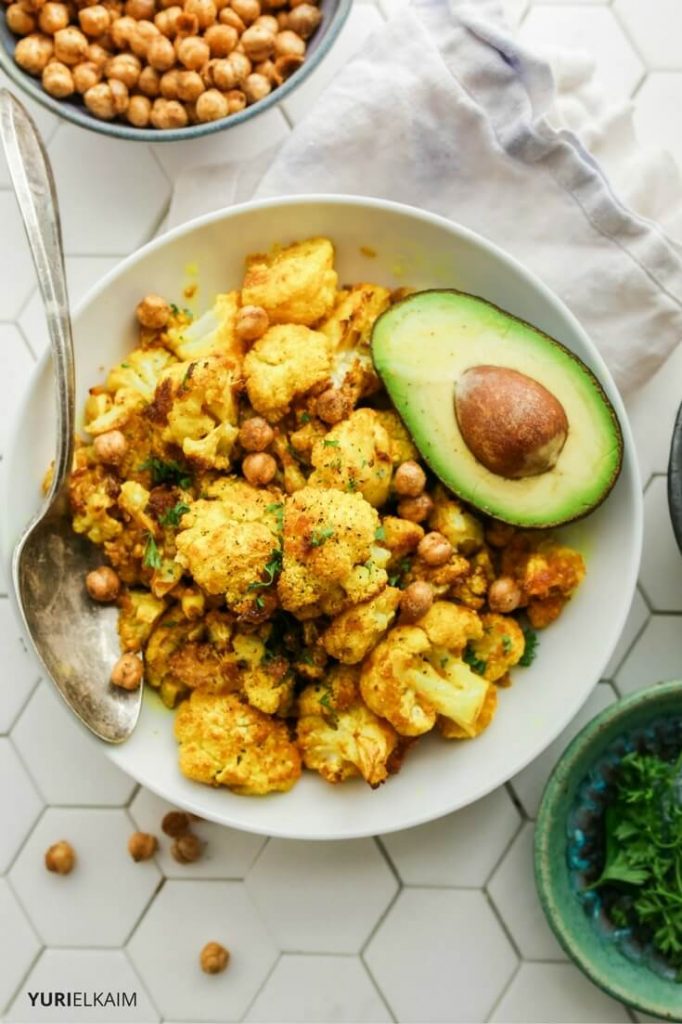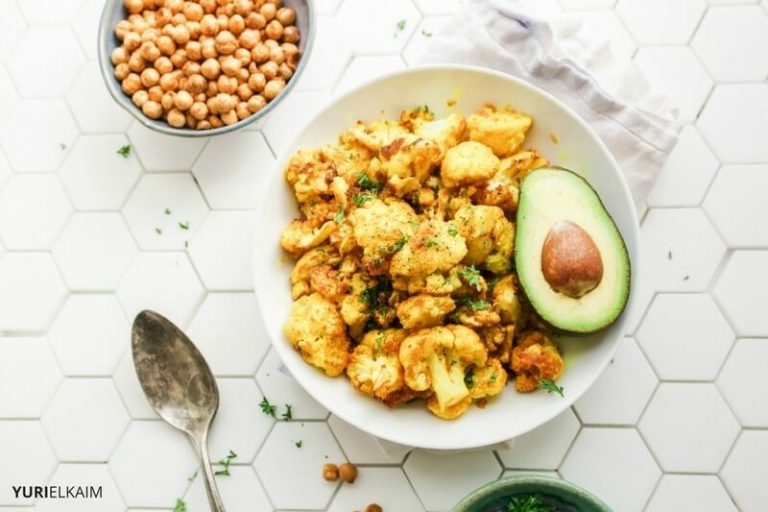 | | |
| --- | --- |
| | |
Melt coconut oil in the microwave or on the stovetop.

Place cauliflower and garlic on a small parchment-lined baking sheet. Drizzle with coconut oil. Sprinkle with turmeric, salt and pepper, tossing until coated.

Roast for 20 to 25 minutes, stirring every five minutes or so, until tender and some edges begin to turn a light golden brown.
Healthy Meals Made Easy
Getting a nutritious meal on the table doesn't have to be a time-consuming chore. In fact, it can be quick and simple.
Need proof? Check out the All Day Energy Diet Community Cookbook, which features 67 recipes created by people just like you, who wanted to take control over their health.
These gluten- and dairy-free meals are low in allergens and sugars, but high in taste and convenience.
The best news? You can get the cookbook – for FREE – by clicking the banner below!