As much as my family loves making food from scratch, nut milk was never on my radar.
We simply bought a carton at the store, replaced it when it ran out, and that was that.
But one day a friend was raving about her homemade nut milk, and it piqued my curiosity. When she told me how easy it was to make, I couldn't resist giving it a try.
One sip and we were sold. There's really no going back once you try this fresh, rich, and creamy drink. And if you're curious why I drink nut milk rather than traditional milk, here's why.
If you drink nut milk and don't really know what it is, here's the scoop: nut milk is simply a beverage made from ground nuts and water. The most common nuts used to make nut milk are almonds, cashews, and hazelnuts.
The nuts are soaked in water, usually overnight, until they expand and soften, making your nut milk easier to digest and improving the flavor. The soaked nuts are then blended with filtered water to create a thick liquid.
This healthy eating recipe really couldn't be any simpler.
How to Make Nut Milks
Now, let's talk common mistakes here, so you can dial in your first batch perfectly.
Not All Nuts Are Equal
Sure, you can make nut milks from most any nut.
But some of them are better than others. Stick to macadamia, hazelnut, almond and cashew milk. They're mild tasting and delicious.
Brazil nuts, walnuts and peanuts tend to be bitter with a powerful flavor many people don't like.
Go Raw, Not Roasted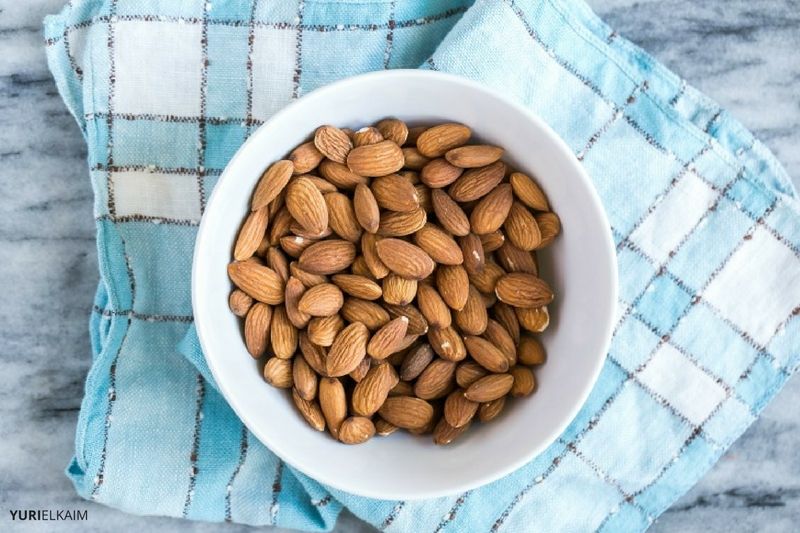 Don't try to save a few pennies by using inexpensive roasted nuts in your homemade milk.
Raw, organic nuts are the only way to go. Make sure they are unseasoned, unsalted, and unsugared.
And while you're at it, make sure the nuts you purchase are fresh and not rancid. If you're buying from bulk bins at a health food store, store them in the freezer until you're ready to blend.
Soak those Nuts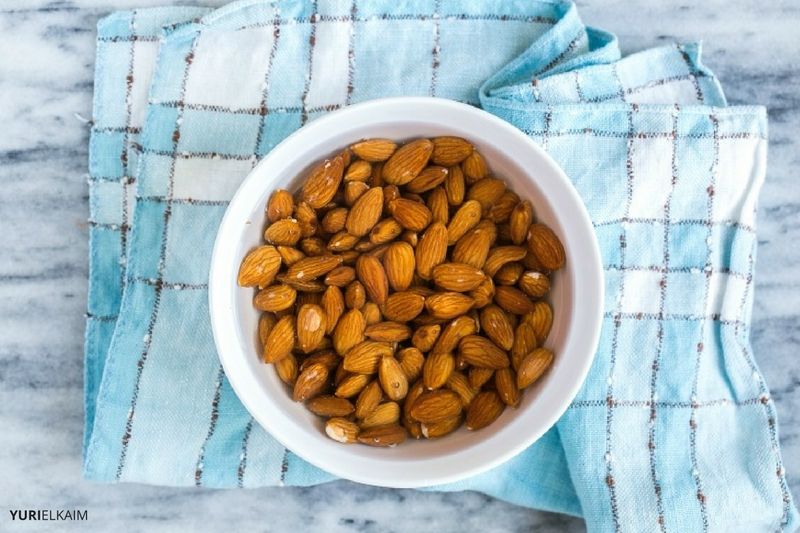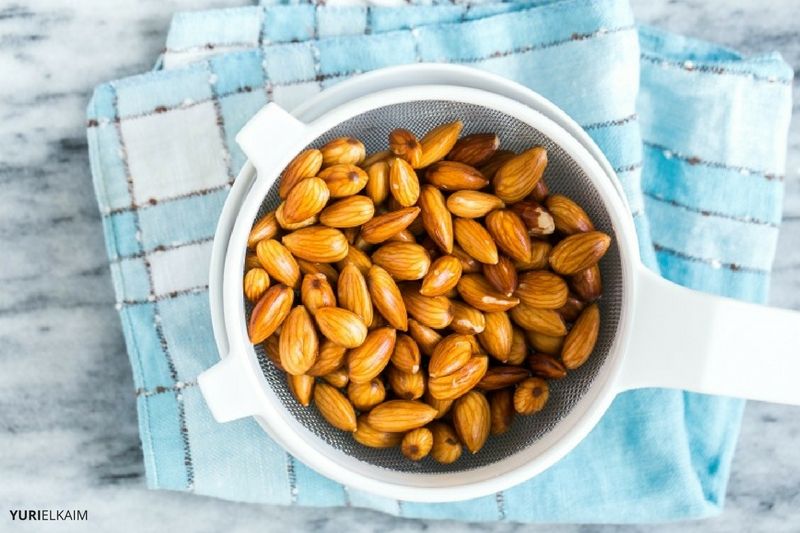 Before blending, raw nuts, especially hard nuts (almonds, pistachios, hazelnuts) really need 12 hours of soaking to create a proper, creamy nut milk. No skipping this step.
Mix and Match
Create your own nut milk combos. It's a thing!
Try cashew-almond or macadamia-cashew. Don't box yourself into basic nut milk, there are so many ways to make the homemade version better than store-bought.
Flavor It
I know you can buy unsweetened nut milk from the store, but do yourself a favor and never make basic, boring nut milk at home.
Instead, throw in some flavoring to make the homemade version shine.
A capful of vanilla or raw vanilla beans, a drizzle of pure maple syrup or drop of almond extract will go a long way to making an irresistible batch.
Blend and Strain Properly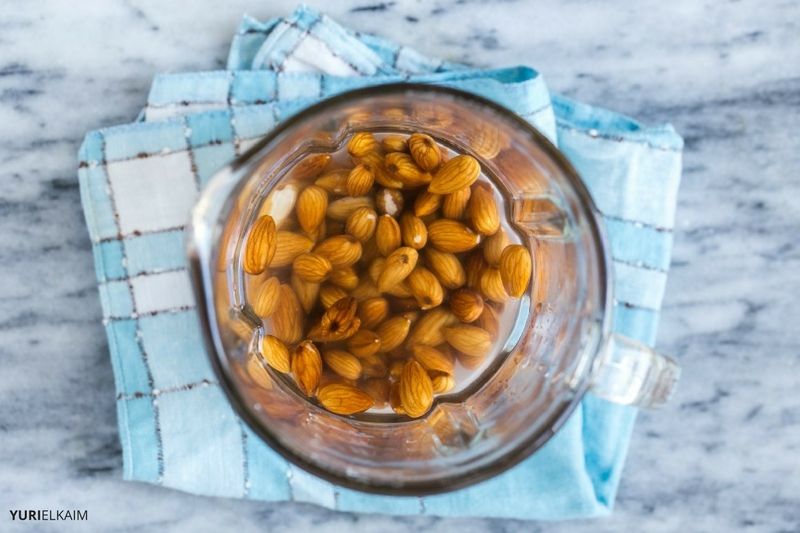 This is no time to cut corners. A well-made nut milk requires a high-speed blender, like a Vitamix.
It needs at least 1 full minute of blending on high. And after the blending, it must be strained slowly to extract the milk.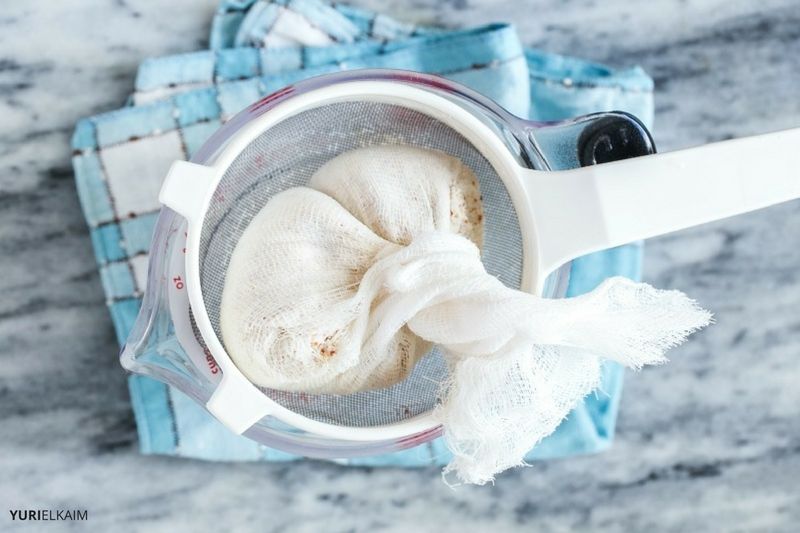 You will want to strain the milk through a very fine mesh strainer, usually cheesecloth or a nut milk bag (found in the kitchen section of most grocery stores).
The liquid is the nut milk, and the rest is considered pulp.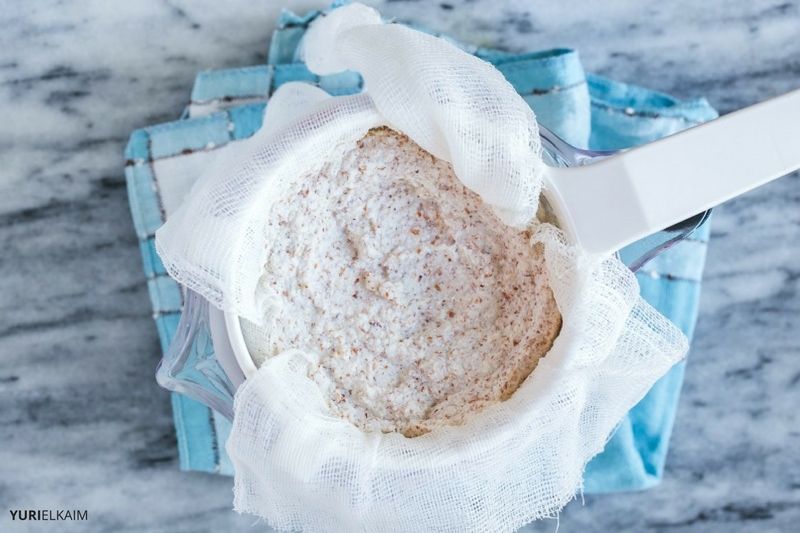 You can use the nut pulp that's left in the cheesecloth for all sorts of recipes like oatmeal, chia pudding, energy balls, smoothies, cookie and muffin batter, or you can even dehydrate it and then blend it up to make almond meal. It can also be frozen for later use.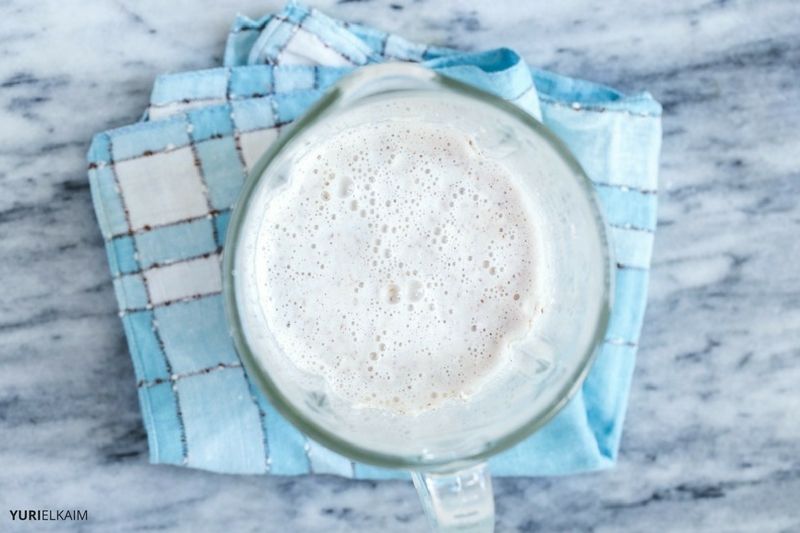 Keep it in the Fridge
Store what you don't drink right away in an airtight glass container, like a canning jar, in the refrigerator. Your nut milk should last between 3 to 5 days.
Since nut milks contain no lactose, they make a perfect substitute for dairy milk for those suffering with belly gut issues and lactose intolerance.
If this is your first homemade batch, feel free to swap it into just about any recipe that calls for milk. It can almost always be used in a one-to-one ratio in recipes calling for dairy milk.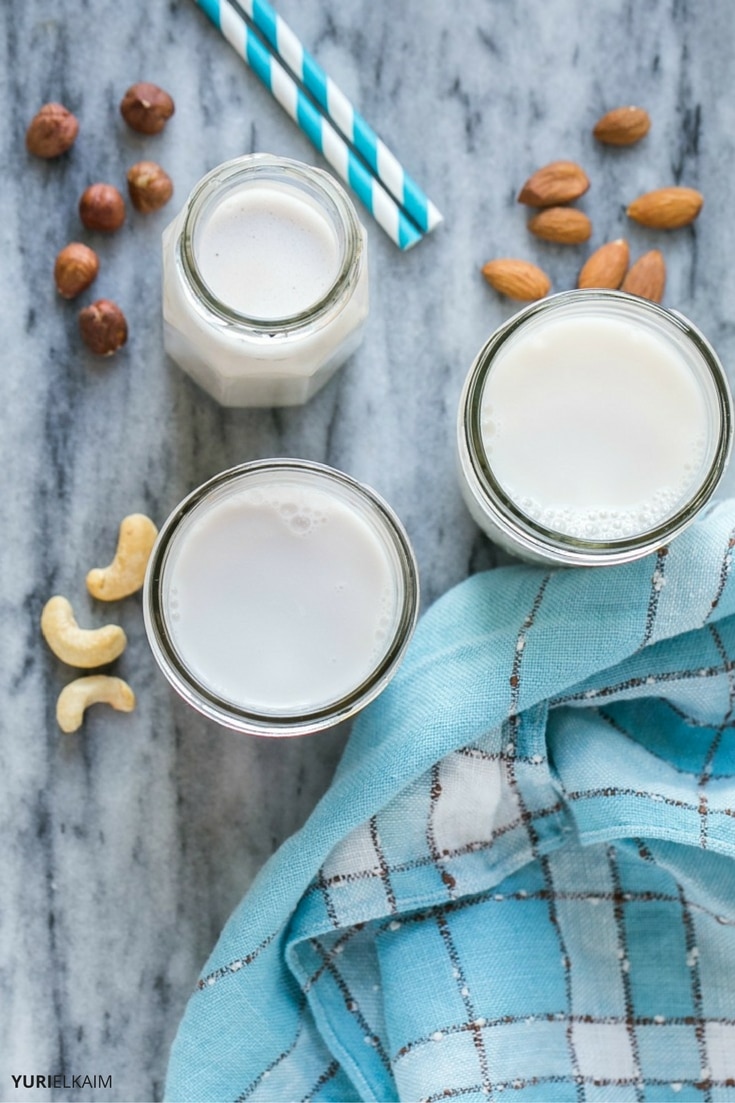 Or try it in one of these favorite recipes:
Benefits of Homemade Nut Milks
Commercial nut milks are expensive, and can have added sugar, thickeners, flavoring agents, and chemical stabilizers to lengthen shelf life, improve consistency, and boost the taste.
When you make your own, you know exactly what's going into your drink, plus you can control sweetness and flavorings, and leave out what you don't need.
Give homemade nut milk a try – you'll be pleasantly surprised by how easy it is to make, and you may never go back to store-bought once you take a sip of this rich, creamy, and delicious drink.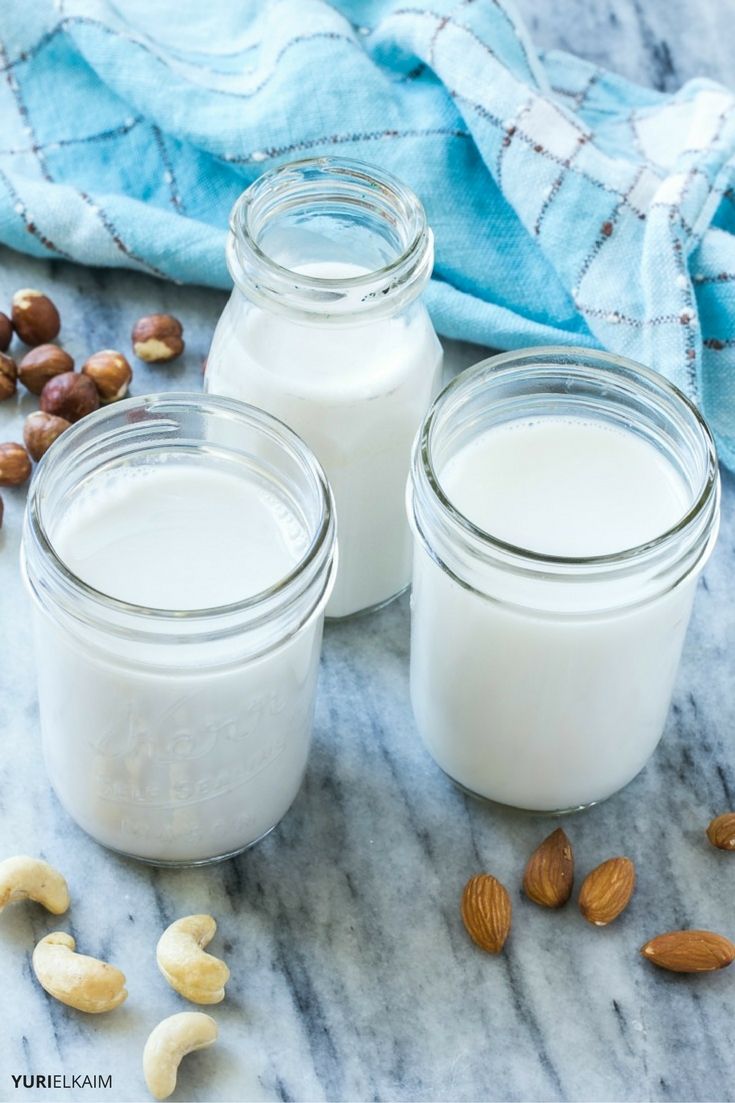 Place the nuts in a large bowl and cover with 2 cups of water. Let the nuts soak at room temperature for at least 8 hours or overnight.

Drain and rinse the nuts well.

Place the nuts in a blender with the remaining 2 cups of water.

Blend at high speed for 2 minutes.

Line a strainer with cheesecloth and place the strainer over a bowl or pitcher.

Pour the almond mixture into the strainer.

Gather the cheesecloth around the remaining nut mixture and twist close. Squeeze and press with clean hands to extract as much milk as possible.

Sweeten to taste if desired.

Use immediately or store in the refrigerator for up to 2 days.
Perfect Smoothies
Wondering what to do with those delicious homemade nut milks? Make a smoothie!
We have a n0-fail guide to help you put together the ultimate combination of ingredients. The Perfect Green Smoothie 1-page printable features the blueprint for – you guessed it – perfect smoothies.
You can download it right now – for FREE! – by clicking the banner below.