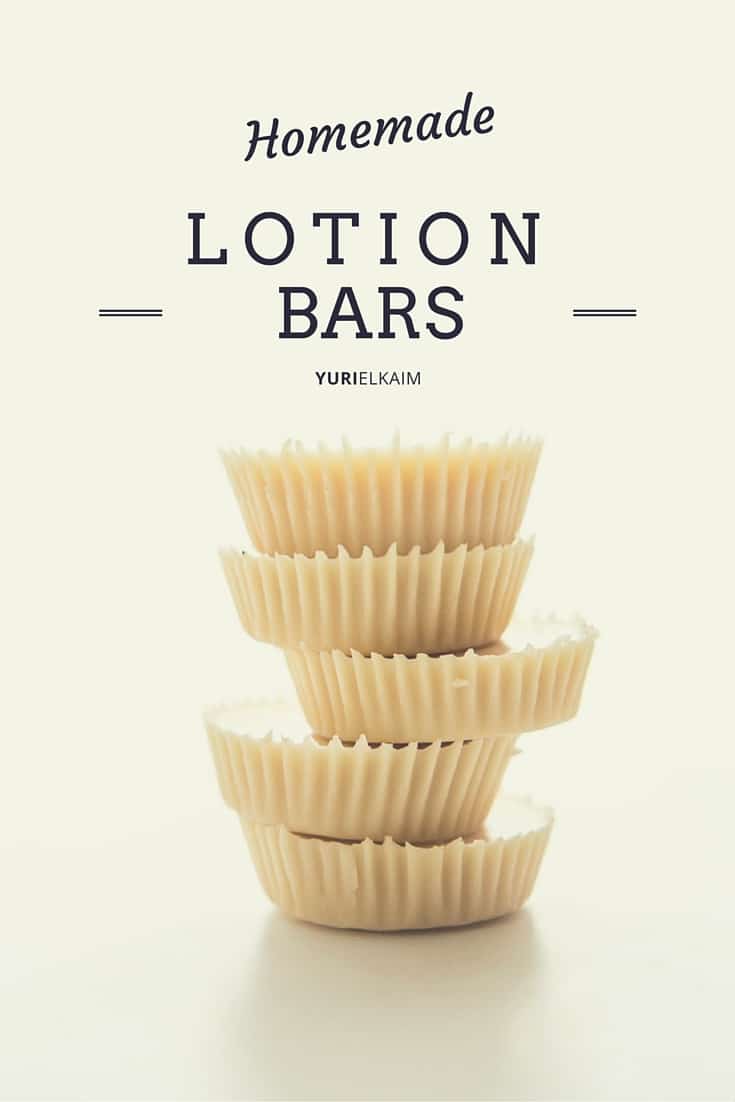 Cold winter weather is upon us, and you're going to need a way to keep your skin moist and supple. As such, I highly recommend you try this easy homemade lotion bars recipe.
They make for great gifts, these nurturing little natural remedies to beat dry, winter skin. Warm a bar in your hand and let it glide across your skin, moisturizing without leaving a sticky mess.
Homemade Lotion Bars for Winter Skin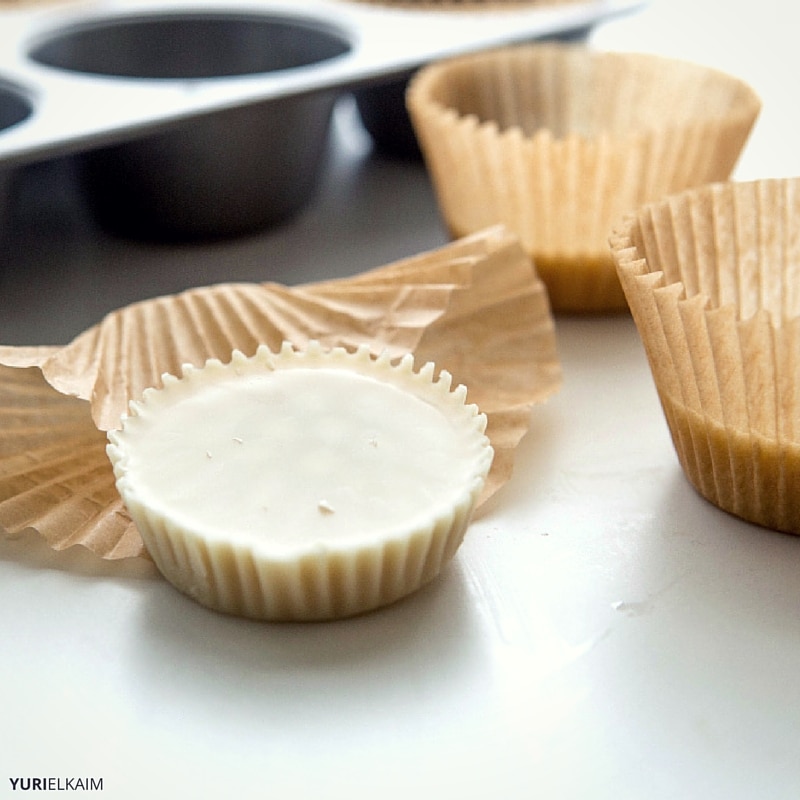 Just as I'm concerned with what I put in my body, I'm also very aware of what goes on my skin.
If you've ever looked at the back of a lotion bottle, you may be shocked at the long list of ingredients, most of which you can't pronounce.
Our skin may be a barrier layer, but it still absorbs what you put on it. These homemade lotion bars have only four ingredients (three if you don't want to use essential oils), so you'll feel good about using them to soften your skin.
Let's look more closely at what's in these incredible homemade lotion bars, and hopefully I've convinced you to be aware of what's in your skin care products as well as the food you eat.
The Benefits of this DIY Lotion Bar
You already know that I'm a fan of coconut oil in food, but I also use it in my skin care products.
Coconut oil contains medium-chain fatty acids, which act to retain moisture content in the skin. The fats in coconut oil trap moisture in, eliminating loss through the pores without clogging them.
The lauric acids in coconut oil also have strong disinfectant and antimicrobial properties. Thus, it protects from microbial infections that can enter open wounds or through the pores.
You may know that cocoa butter is an important ingredient in chocolate bars, but it's also an integral ingredient in this DIY lotion bar recipe.
Cocoa butter is high in antioxidants, which help fight off the free radicals that cause of skin-stress and signs of aging. Cocoa butter is high in fatty acids and hydrates the skin deep down. Cocoa butter can also be helpful for many skin problems like eczema, psoriasis, dermatitis, and skin irritation.
Beeswax, which is produced by bees, acts as a surfactant when blended into skin lotions, forming a protective barrier on the surface of the skin while still allowing the skin to breathe.
Make a batch of these simple moisturizing homemade lotion bars to gift, or keep for yourself to stave off dry, flaky, itchy skin!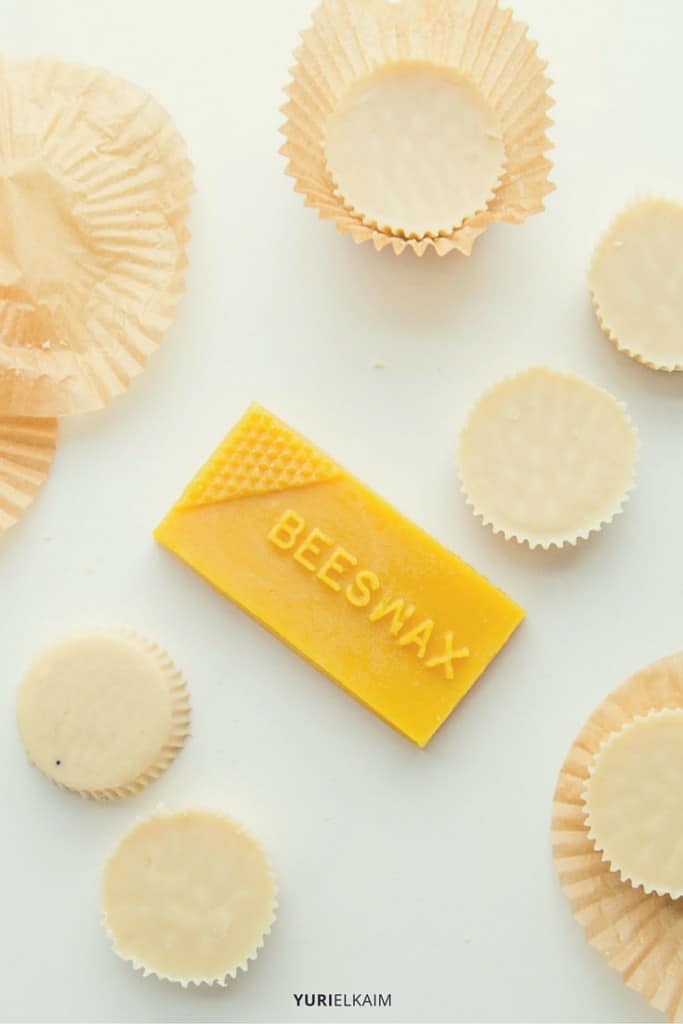 | | |
| --- | --- |
| | |
Place all ingredients in mason jar. Microwave in 60­ second bursts until all ingredients are melted, or plunge the bottom half of the jar into boiling water until ingredients are melted.

Pour into silicone wrappers and place in fridge until firm. Discard mason jar (the beeswax is extremely difficult to remove). Store in a wax paper bag, mini mason jar or tin.

To use: Rub between hands until the desired amount of lotion has melted from the bar. Use as you would lotion.
Special Equipment: 
Wide-­mouth mason jar (quart­-size)
Silicone molds (cupcake or decorative of any size or shape will work)
FAQ
How long do homemade lotion bars last?
Homemade lotion bars can be stored in plastic or parchment-lined wrap for up to 1 year. We recommend using them within 3 months for best results.
How to wrap & store homemade lotion bars?
For best results, wrap in parchment paper or parchment bags (like these small sandwich-sized baggies). The lotion bars also make beautiful giftables when tucked inside tins, mason jars or small boxes–all of which are often available at local craft stores, as well as online.
How to keep lotion bars from melting
Store lotion bars in a cool, dry place. For long term storage, keep plastic or parchment-wrapped lotion bars in the fridge or freezer.
How to make lotion bars less greasy
These lotion bars are designed to coat your skin with natural oils. Which means–they're oily! The beauty of these bars is that you can use as much as you want. Rub them between your hands only once or twice if you need just a little. Roll them around for longer, if you need a little more.