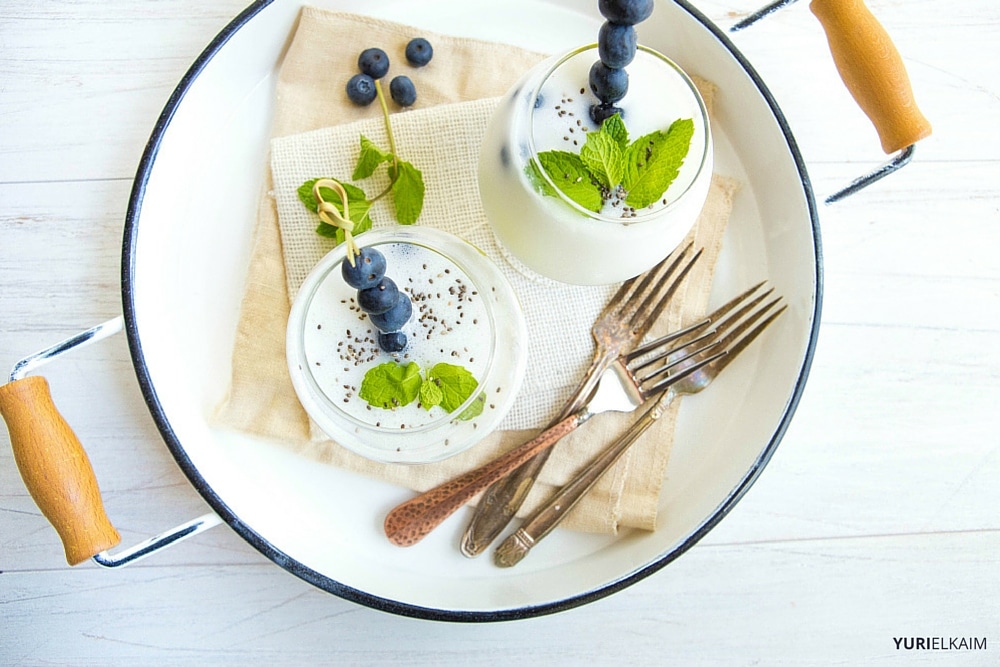 Bubble Milk is a sweet Asian drink made with tea, sugar and tapioca pearls.
Unfortunately, an 8 ounce serving of this delish teahouse treat has a whopping 18 grams of sugar, so I created a healthier alkaline and vegan version with fresh blueberries and only a small amount of natural sugar.
You'll need to find giant boba straws, which can be purchased from local Asian grocers or ordered online. The straws are large enough to fit whole blueberries, and add an element of fun to what would otherwise be an ordinary smoothie!
Bubble Milk Tea: A Not-So-Guilty Pleasure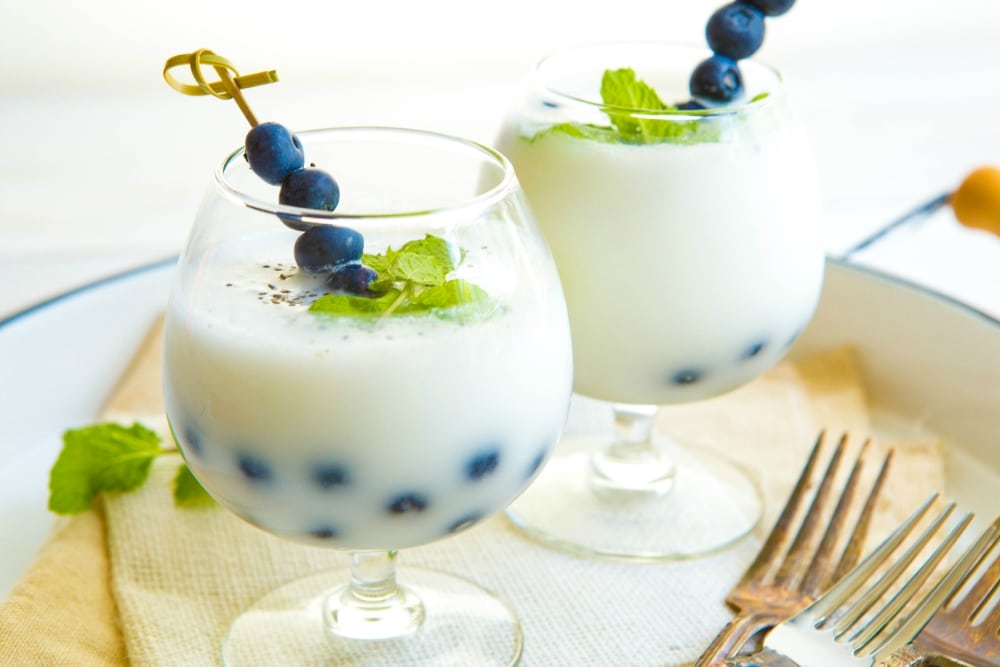 On top of a significantly lower sugar content, this unconventional smoothie also offers some great health benefits.
Here's why that's important: Most Americans aren't getting the nutrients they need. I'm sure that sentence doesn't come as much of a shock, but a staggering 68% of Americans are magnesium deficient.
"Magnesium is needed for more than 300 biochemical reactions in the body. It helps maintain normal muscle and nerve function, keeps heart rhythm steady, supports a healthy immune system, and keeps bones strong.

Magnesium also helps regulate blood sugar levels, promotes normal blood pressure, and is known to be involved in energy metabolism and protein synthesis. There is an increased interest in the role of magnesium in preventing and managing disorders such as hypertension, cardiovascular disease, and diabetes." (National Institutes of Health)
Coconut milk is one incredible rich source of this vital mineral, with one cup providing about 89 milligrams of magnesium.
Without it, your body doesn't have the ability to calm your nerves, maintain normal blood pressure, prevent nerve cells from becoming overactive (because they become overstimulated by calcium) and it doesn't receive proper sleep support, either.
Proper magnesium levels can also reduce muscle contraction, lower anxiety levels and make you feel more relaxed. You need magnesium.
Sure, you can always supplement, but whole food sources are so much better, so blend up some coconut milk in your morning smoothie and sip away. (You should aim for about 700 milligrams of magnesium daily. Other great sources: chlorella, pumpkin seeds, wheat bran, almonds and cashews).
The fresh blueberries in this smoothie offer additional nutritional benefits and have been linked with improved memory and the slowing of cognitive decline.
The powerful antioxidants in blueberries protect the nervous system from oxidative stress and help to maintain smoothly working nerve cells.  They also help to regulate blood sugar levels. Plus, in this recipe, they're simply fun to suck through a straw!
If you want the bubble tea experience without the sugar crash, this smoothie is definitely the way to go. Enjoy it as a guilt-free dessert or whip up a batch on a hot summer day. It's a deliciously healthy refresher for your tastebuds… and your body, too.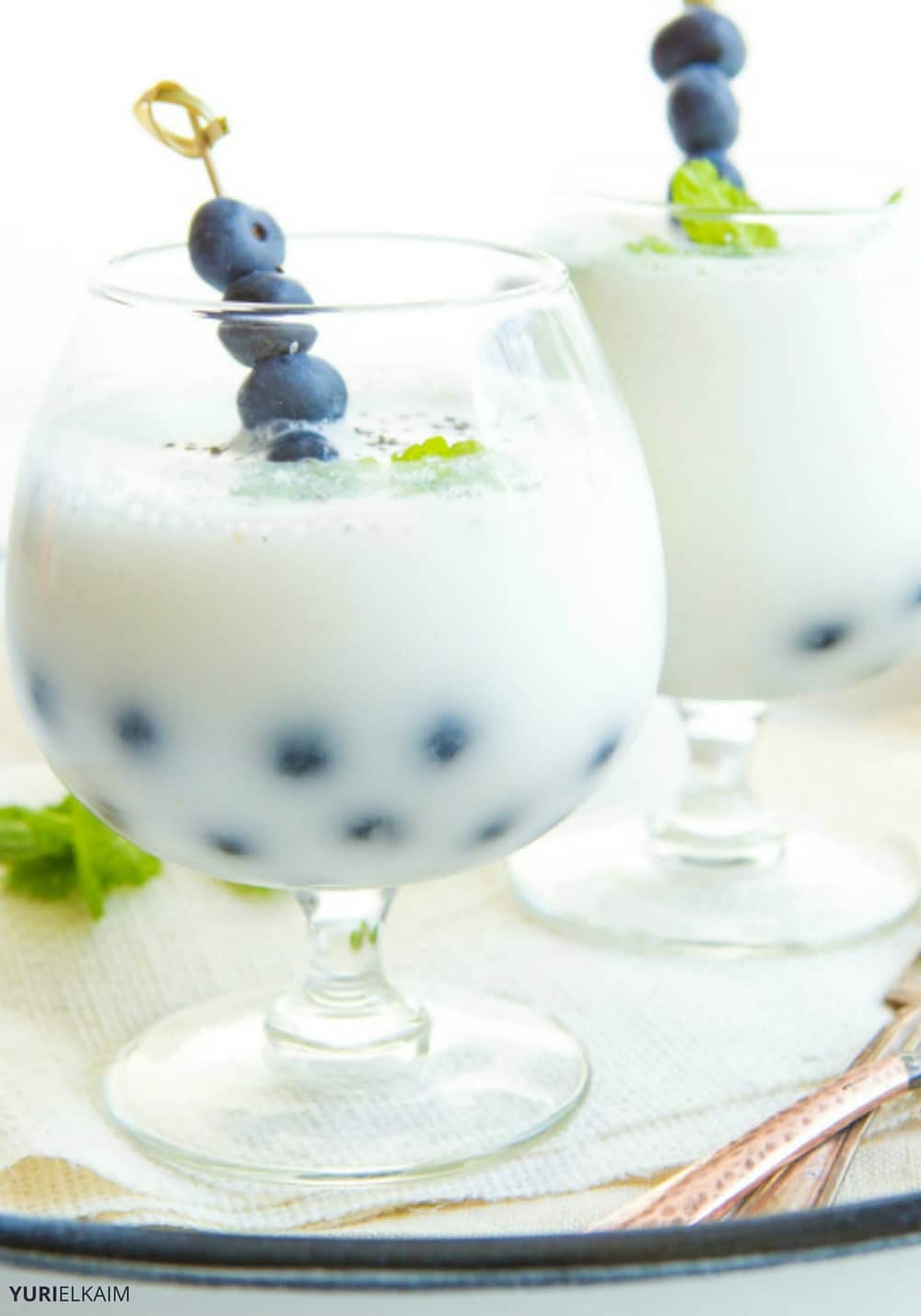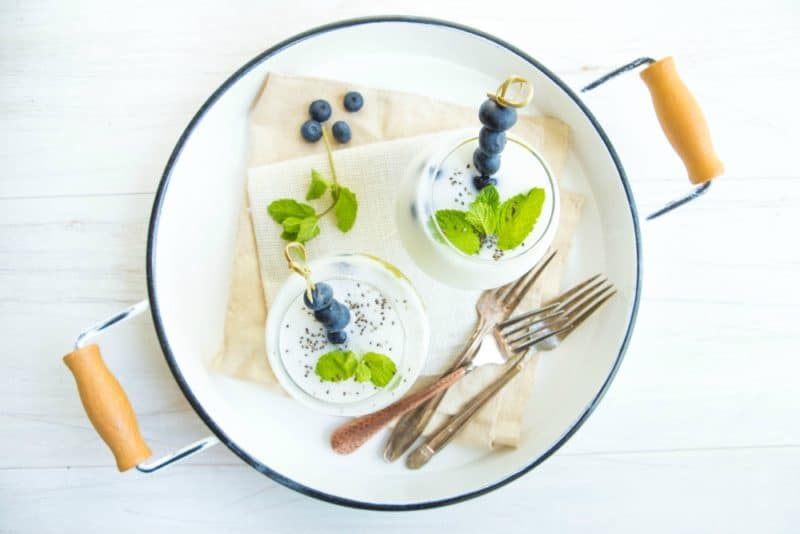 | | |
| --- | --- |
| | |
In a blender, puree coconut milk, coconut water, vanilla, and honey together until smooth.

Pour into a large cup, drop in blueberries and serve with a boba straw. Enjoy immediately!