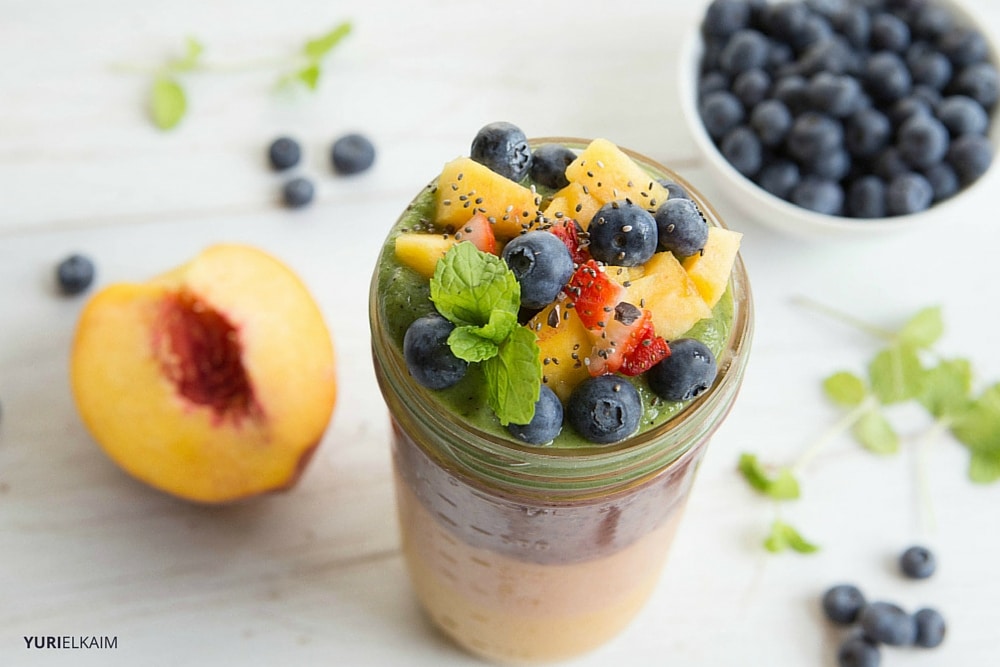 Whether you struggle with seasonal blues or are simply having a helluva day, there are dozens of natural ways to give yourself an instant mood boost.
From sipping an ice-cold drink to perk you up to surrounding yourself with things that make you smile, it may be easier than you think to turn the doldrums around.
5 Natural Ways to Boost Your Mood
There are dozens of ways to alter your emotional state, but here are three lesser-known yet extremely powerful tools that can change the way you feel in minutes. Science says so!
1. Seek out a Color Boost
We all have natural reactions to color. Red tends to create a feeling of energy, while green and yellow inspire an upbeat sense of joy. Though wearing a certain shade or sitting in colorful rooms can certainly change your overall emotion, so can diving into a bowl of colorful fruits and vegetables. Brighten your day with colorful, healthy food options and use the power of color psychology to shift negative feelings into the positive.
2. Nourish Yourself
Give your brain cells what they need to manufacture their own their own chemical mood-stabilizers (like serotonin) by feeding your body the right raw materials. If you haven't enjoyed raw, living foods lately, it might be time for an eating upgrade. Ditch the dead foods and get some alkaline eats into your system, stat.
3. Rehydrate
Dehydration can lead to low energy and a mild sensation of exhaustion. Wake yourself up with a big, refreshing drink and you may be amazed at how quickly your mood recovers.
4. Soak in Some Sunshine
Combat sadness with a hefty dose of Vitamin D. Stand in the sunshine for 10 minutes to activate your body's natural mood boosters. If it's grey outside, supplement with Vitamin D and boost your intake of Vitamin C from all-natural sources like citrus fruit or juice, melons, berries, dark green leafy vegetables, red or green bell peppers and tomatoes.
5. Get Creative
Unleasing your inner artist can inspire a sense of joy and wellbeing. Participants in a Boston College study actually boosted their happiness levels when they distracted themselves by creating artwork.
The Happy Smoothie
Enjoy all five of these mood-boosters in this magnificent smoothie.
Though it looks complex, it's surprisingly easy to blend up and is chock full of so many natural mood boosters—it's colorful, nutrient-dense, hydrating, creative and vitamin packed. There's no way you'll make this smoothie and not find yourself sipping and smiling.
Enjoy!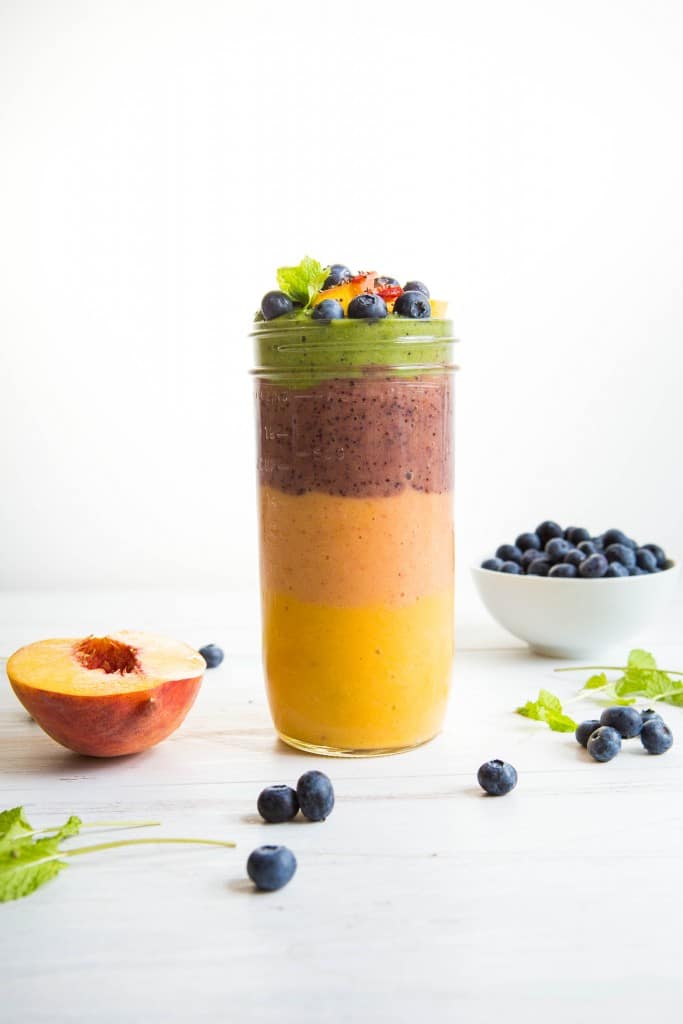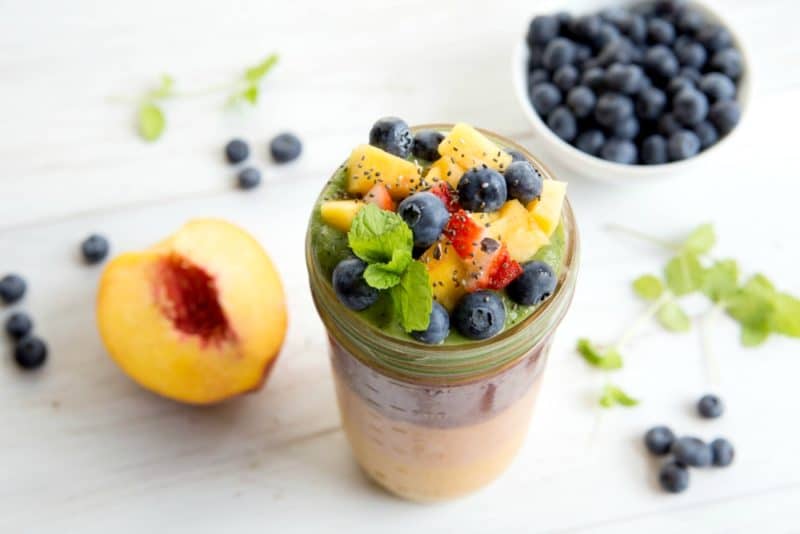 | | |
| --- | --- |
| | |
In a blender, puree peaches, 1 tablespoon honey, and just enough water to blend the mixture together. Spoon into the bottom of a large glass.

Add raspberries to the blender and just enough water to puree the mixture. Puree. Spoon on top of the peach mixture.

Add blueberries and just enough water to blend until smooth. Puree, spoon on top of raspberry mixture.

Rinse out the blender. Add banana, spinach, and almond milk. Puree until smooth. Spoon on top of the blueberry layer.

Top with fresh sliced fruit and chia seeds, if desired. Serve and enjoy!