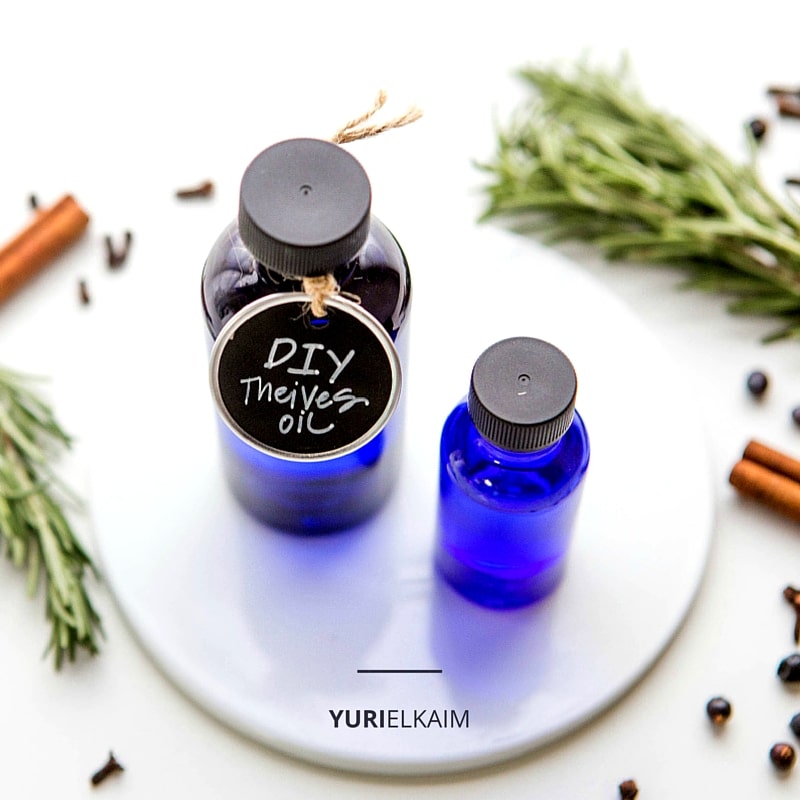 There's an arsenal of antibacterial products on the market now that target nasty germs, but it's disturbing that so many of them are full of harsh chemicals that are harmful to your health and can cause resistant bacteria.
A much safer alternative is thieves oil.
Thieves oil is a powerful blend of essential oils that contains all-natural ingredients. It also contains immune supporting properties and has many important health benefits, helping to fight cold viruses as well as support healthy function of your lungs and sinuses.
This amazing oil can also be used as an all-natural cleaner and air purifier.
A Scientific study at Weber State University found that thieves oil reduces airborne bacteria by 99.6%, and reduced micrococcus luteus bacteria by 82% after 10 minutes of exposure to thieves oil. (1)
The History of Thieves Oil
You have to admit, thieves oil is a pretty distinctive name. Its origin is just as interesting.
You may remember the Black Death or bubonic plague from history class. It was thought to have originated in China and spread west, killing approximately half of Europe's population.
During this time period, all shipping and trade was shut down in an attempt to stop the spread of disease. A band of spice traders no longer able to conduct business turned to looting the homes and bodies of plague victims. Upon capture, they exchanged part of their punishment for the much-valued secret to staying plague-free.
Apparently, these former spice traders had concocted a blend of essential oils and spices that protected them from not only airborne germs, but also from making contact with infected bodies.  This potent blend of essential oils is known today as thieves oil.
How to Use Thieves Oil
Make sure to use high-grade essential oils when preparing the thieves oil recipe below, and store it in a dark, glass container, easily found online or in most natural goods grocers.
You'll be surprised how quickly thieves oil becomes one of your favorite natural remedies.
Ideas for Use:
Kick the Sick. Add a drop to hot tea when you feel a cold coming on. Drink every 3 hours.
Immune Boost. Rub on the bottom of your feet to enhance immunity.
Throat Soother. Add a drop to warm salt water and gargle for 60 seconds to fend off sore throats.
Pain Relief. Put a drop on your thumb and apply to the roof of your mouth for headaches.
Healthy Mouth. Add a drop for extra antibacterial support when oil pulling.
Fresh Air. Add a drop to a diffuser for germ protection.
Home Cleaner. Add several drops to your favorite organic cleaners to boost antibacterial protection.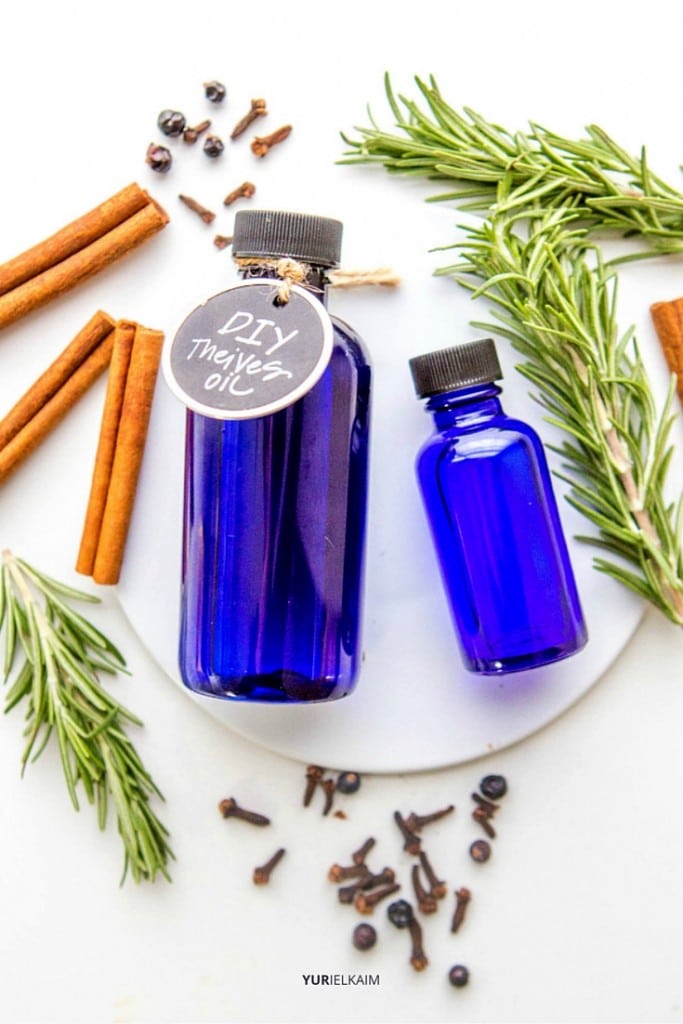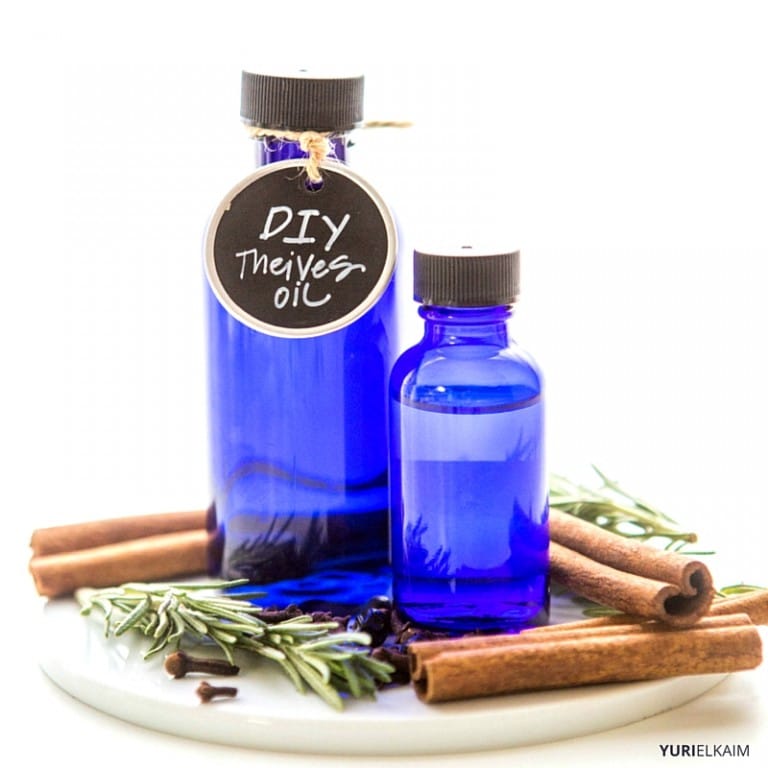 | | |
| --- | --- |
| | |
Mix all ingredients together and store in a dark glass container. Keep in a cool location.