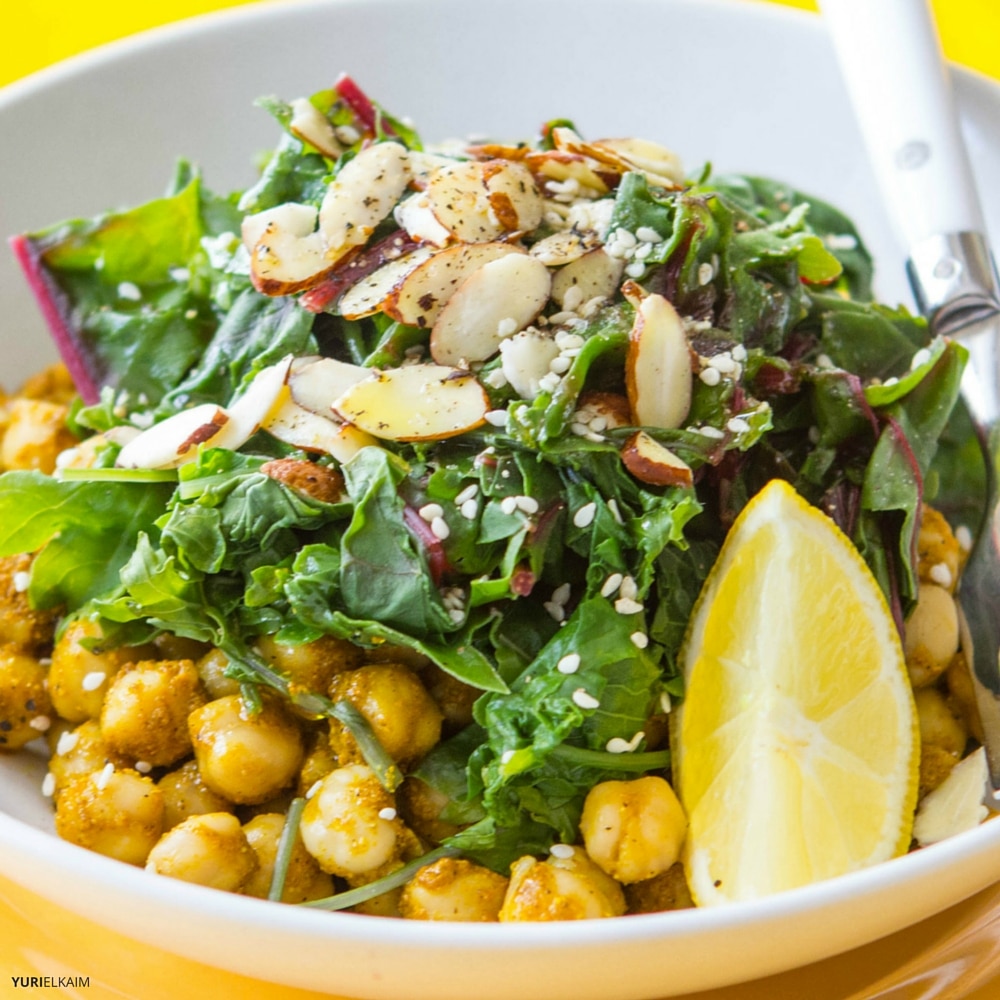 You know you should be eating leafy greens. But, other than blending them into a smoothie, how do you actually add them to your day? This curried chickpea salad does just the trick.
It's warm, hearty and comforting, making it a perfect winter dinner meal, but with no oven needed, it's also great as a summer meal. It takes just minutes to whip up and you don't have to be a chef to prep it.
It's one of those healthy salad recipes that really makes you look like an expert chef. Surprise your friends and family or simply treat yourself.
The Amazing Ingredients in My Curried Chickpea Salad
With tons of kale and bright green swiss chard, this curried chickpea salad recipe is an absolute classic. One that is reminiscent of Indian curry, but made at home with pure, whole ingredients.
To save money and ensure chemical-free chickpeas, I recommend soaking your own. But, if you're in a hurry, purchase canned chickpeas. You'll still get insane health benefits, and this meal is better than a burger or fast-food stop any day.
Did you know? Chickpeas are one of the most protein-dense legumes on the planet. Packing in 15g of protein per cup, they're an incredible source of vegan protein that will fuel your energy all day long.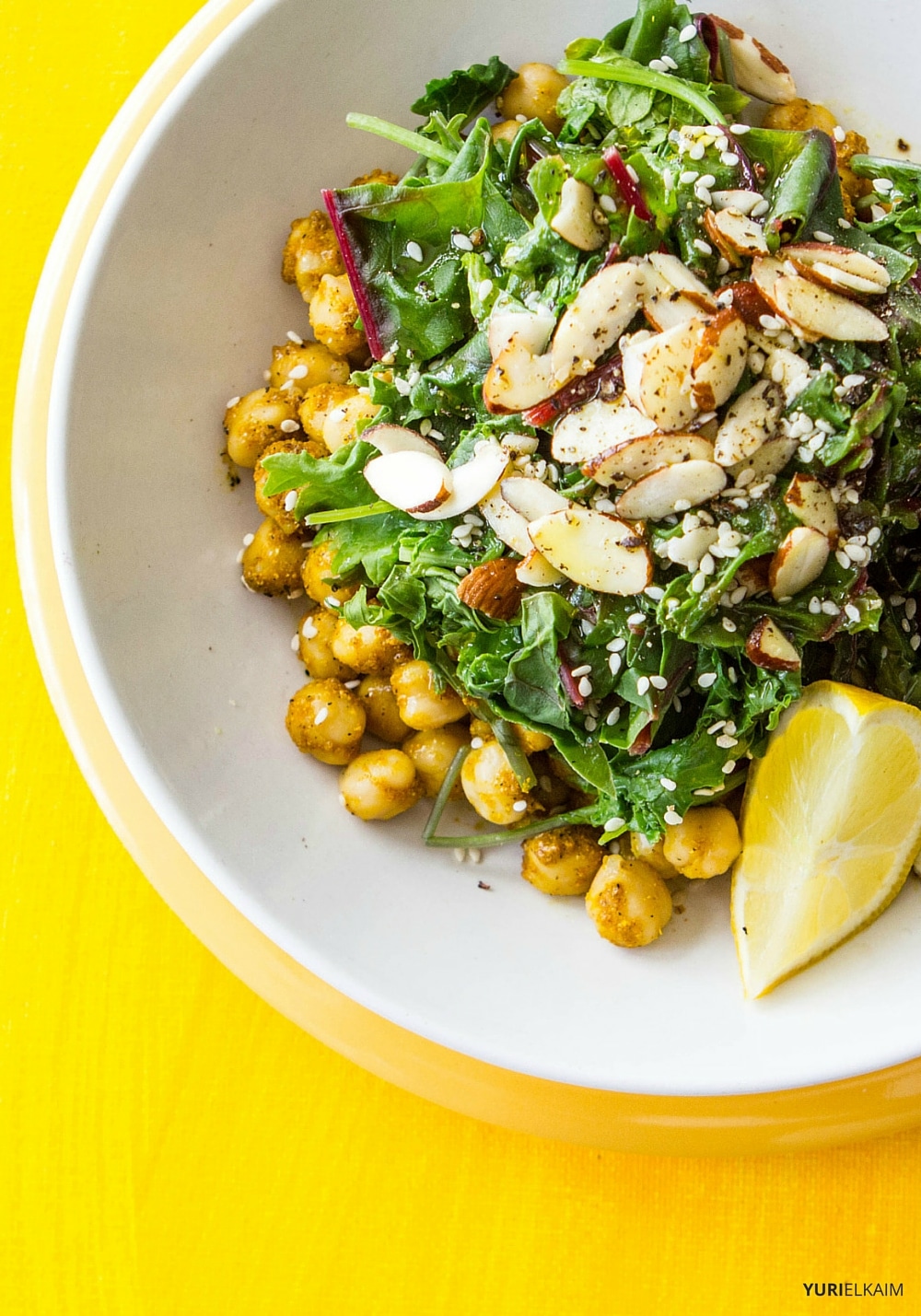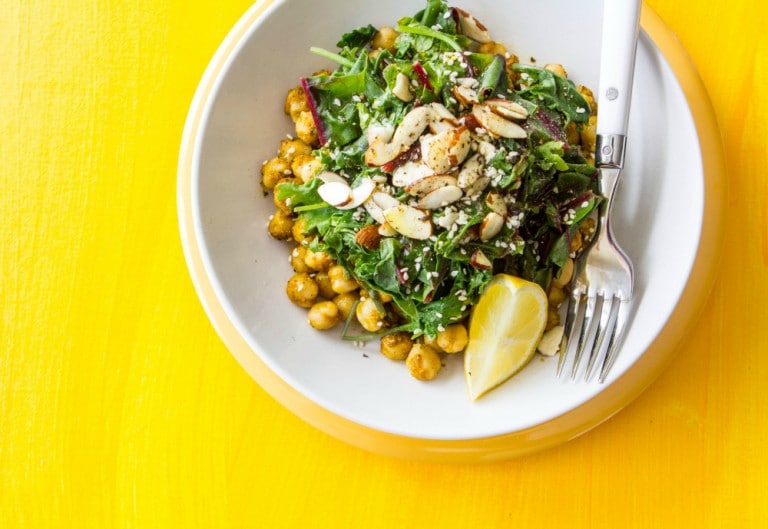 | | |
| --- | --- |
| | |
Heat chickpeas lightly in a pot with a little water along with a pinch of sea salt and curry powder. At the same time, steam the kale and Swiss chard so they soften.

Put the chickpeas in a bowl and top them with the steamed kale and Swiss chard. Sprinkle them with the sesame seeds and almonds. Drizzle the olive oil and freshly-squeezed lemon over top, and season with fresh ground black pepper.