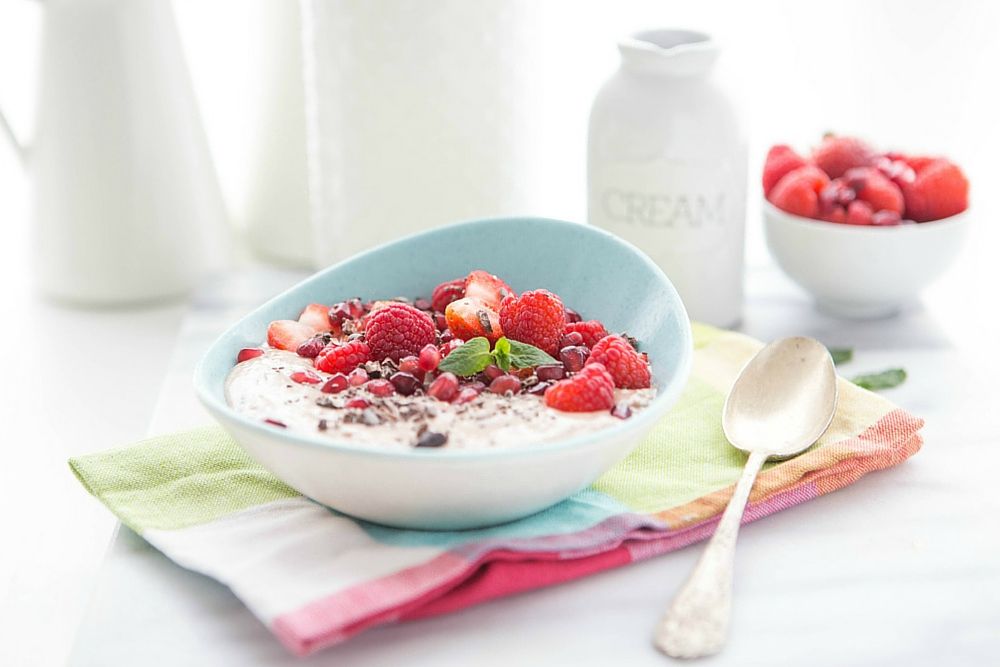 If your usual morning meal is lacking in nutrition, this chia seed pudding recipe is about to change all that.
It's packed with everything a good breakfast should contain, and it tastes great too.
With a scoop of plant-based chocolate protein powder and a hint of pure maple syrup, this breakfast pudding is chock full of antioxidants, calcium, protein, fiber, and omega-3 fatty acids.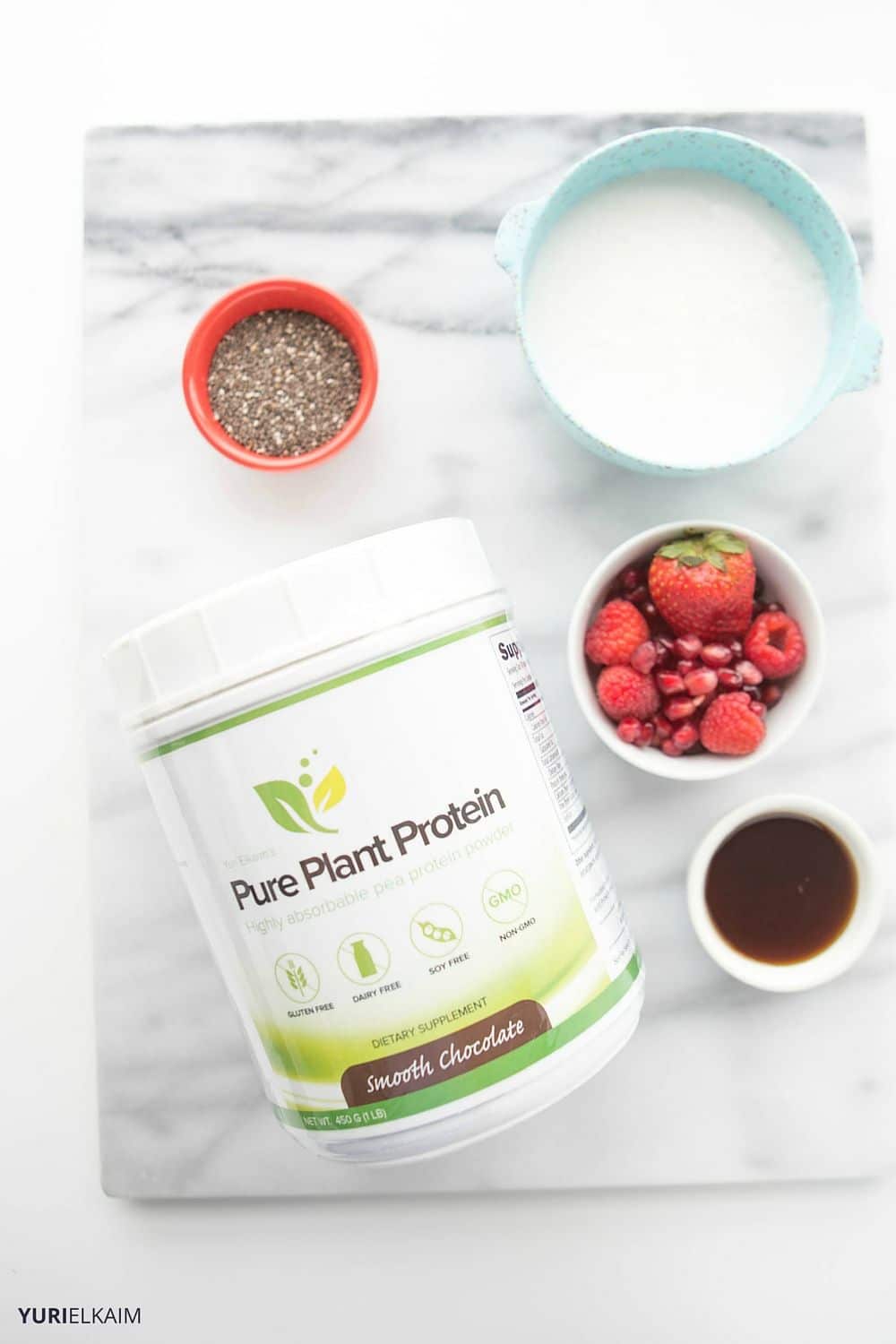 And for added bonus, you can heap on berries and cacao nibs, or customize the flavor how you like.
On top of energy-boosting, fat-melting, and hunger-satiating Pure Plant Protein, this dish contains chia seeds, which are native to Central America, and were used by the ancient Incas, Mayans and Aztecs for sustainable energy when traveling on foot.
Here's an interesting bit of trivia: Chia seeds were actually named from the Mayan word for strength.
There's a reason chia is such a popular ingredient in healthy eating recipes, because it delivers, big-time. It has an impressive nutritional profile which offers plant-based protein, calcium and omega-3 fatty acids.
Since humans don't naturally produce omega-3s, it's important to supplement our diet with these essential fats. They help to reduce inflammation, which is the root of many chronic diseases like heart disease.
Chia seeds also absorb 10 to 12 times their weight in water, which can can keep you feeling full by slowing your body's ability to it absorb it due to the added bulk.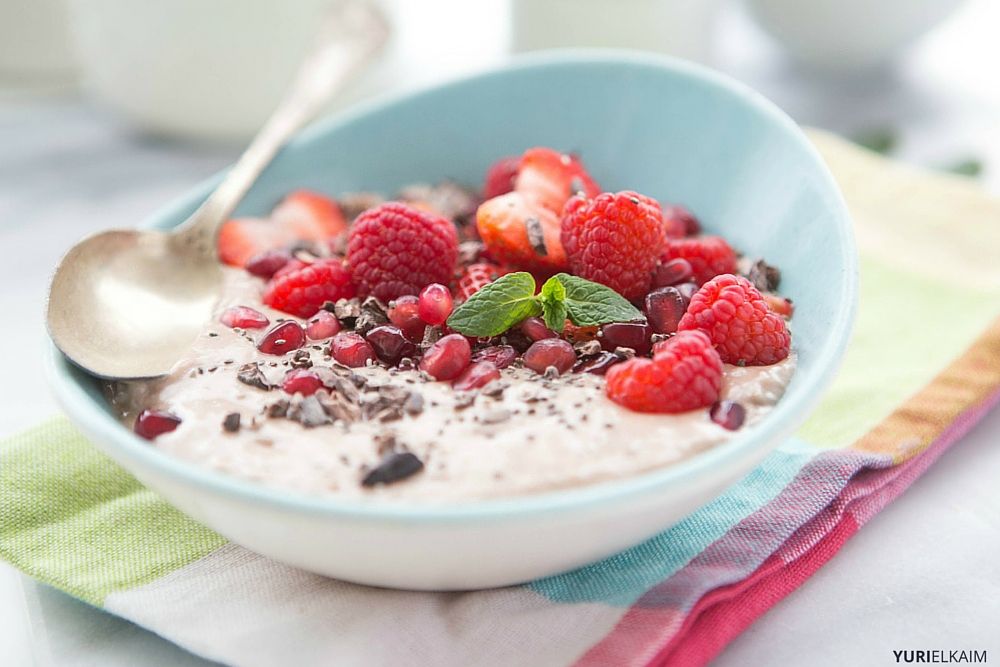 Chia Seed Pudding Recipe Tips
When it comes to 1 scoop of protein powder, that's equivalent to 1 oz. in weight. If you don't have Pure Plant Protein in your kitchen, you can swap in another favorite chocolate protein powder. Keep in mind that I do recommend plant-based protein powder for optimal nutritional support.
And if you're tempted to leave out the chia seeds or use another ingredient, you might instead like to make this into a smoothie. That's because the chia seeds are key to the pudding texture of this recipe.
If you opt to make it into a smoothie, just add some ice or frozen banana. And for added fiber and antioxidants, this is delicious with fresh berries on top.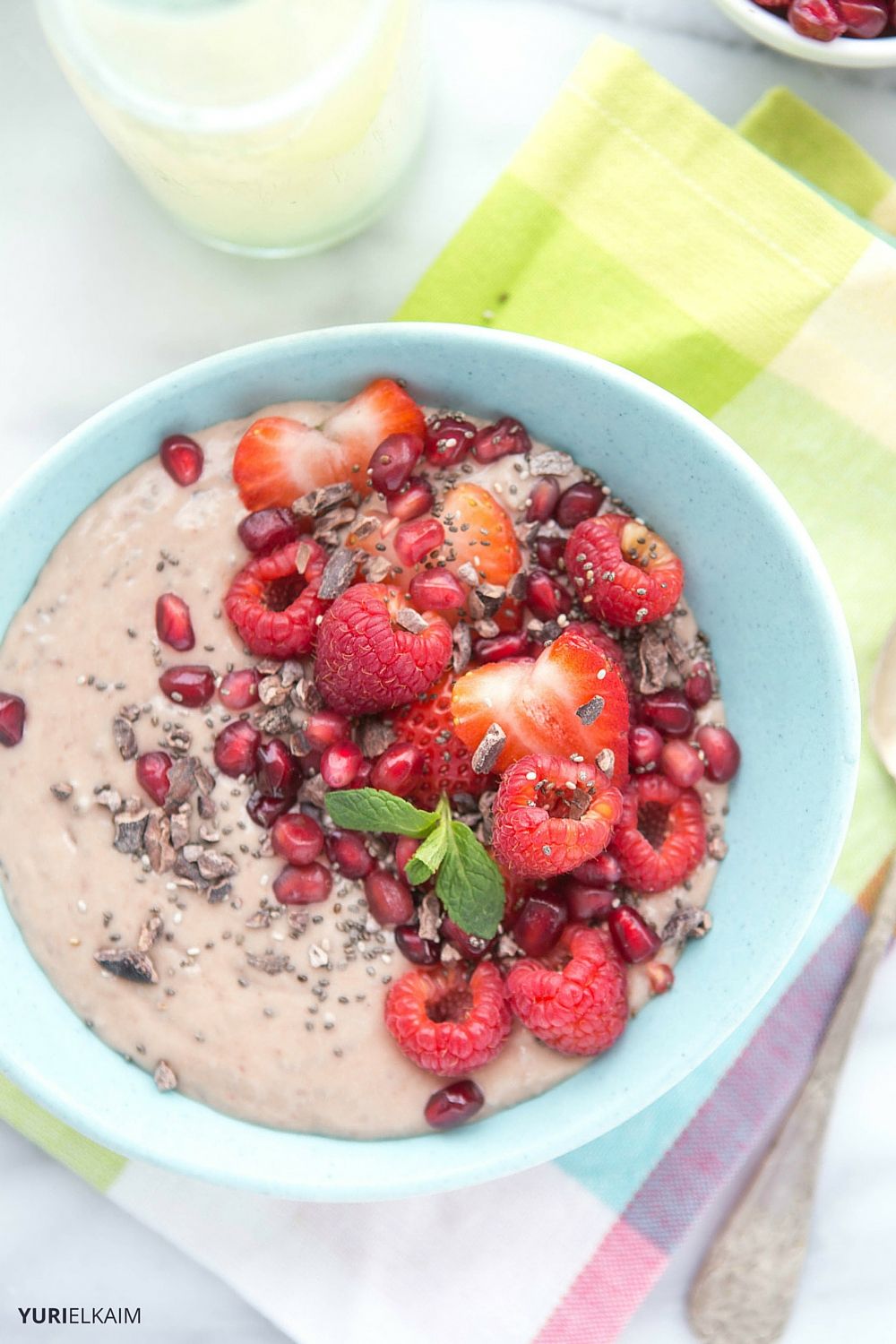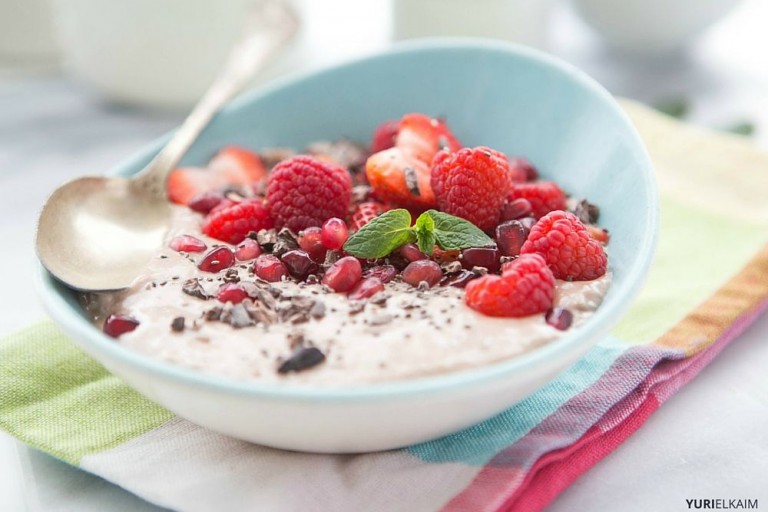 | | |
| --- | --- |
| | |
In a small bowl, stir together coconut milk, almond milk, chia, Pure Plant Protein and maple syrup. Cover and refrigerate for 15 minutes.

Top with fresh berries, garnish with cocoa nibs if desired and enjoy.
Make sure to use real maple syrup. Imitation syrup is loaded with high fructose corn syrup and chemical flavors, whereas the real syrup comes from the maple tree and is full of antioxidants.
This recipe keeps for three days in the refrigerator. However, if you are not planning to eat it immediately, wait until just before serving to add the berries.
 Want More Recipes Like This?
If you're looking for more health-packed, delicious and simple recipes, check out my free "All-Day Energy" Diet Community Cookbook. You'll get 67 delicious, allergen-free meals that take less than 15 minutes to make for FREE by clicking on the banner below.