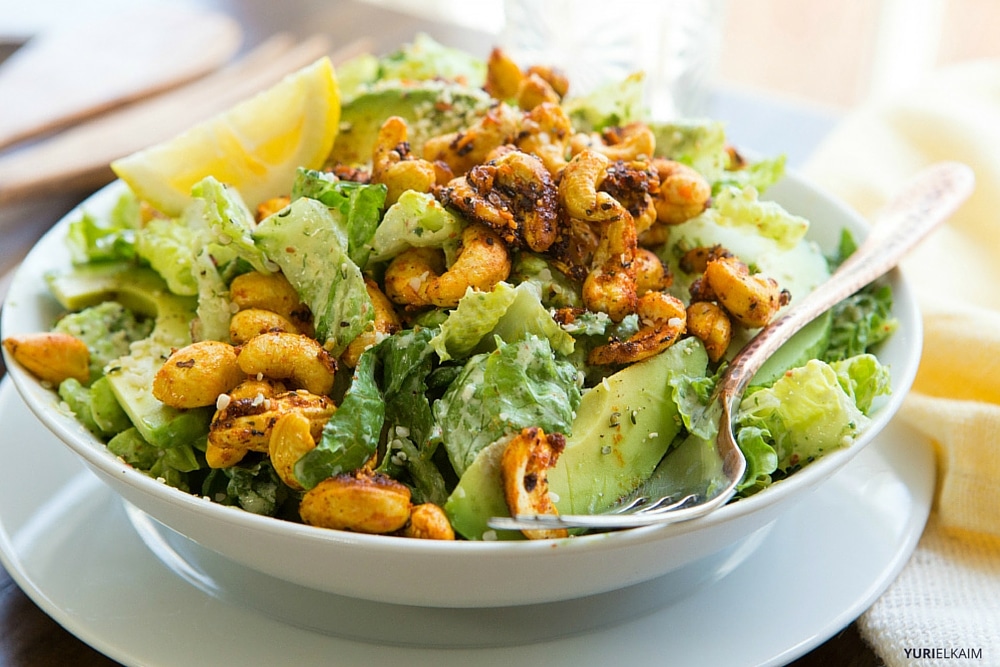 Dinner salads are perfect for summer nights when you don't want to turn the oven on. This spicy, savory chopped salad is especially satisfying on those light-bite evenings, but still lets you add a little "heat" to dinnertime.
Bright, crisp romaine is chopped and topped with smoky chipotle-glazed cashews, paired with cool and creamy avocado and drizzled with a splendid coconut cream dressing. It's absolutely delicious, and incredibly quick to make.
Chopped Salad: A Full Meal in a Bowl
The plant protein from the cashews and hemp seeds makes this an ideal vegan meal, but feel free to add grilled chicken to make it a paleo meal. You can make the spiced cashews ahead of time and store them in an airtight container.
The avocados in the salad beef it up to keep you feeling full all evening long, and also offer heart-healthy fats. As an added bonus, avocados increase absorption of antioxidants, making your salad super healthy.
Vegans will really enjoy the creamy dressing as it contains no dairy. Almond milk and coconut cream sub in for buttermilk to give you amazing texture and taste.
For Tex-Mex flavors, look no further than chipotle chili powder and cilantro, which add a fresh and spicy zest to the salad. Chopped salads are extremely versatile, and you can easily change up the ingredients and dressing to your liking.
Make sure to add chopped salads to your weekly dinner menu this summer, and try this delightful and healthy south-of-the-border chopped salad tonight!
Quick Kitchen Tip
Ever wondered how to create perfectly smooth avocado slices?
Here's the secret:
Slice a ripe avocado in half.
Remove the pit by tapping it with a sharp knife and twisting until the pit pops out.
Slice each half into half again. Gently pull the peel from the avocado.
Now slice each quarter piece with a sharp knife.
Voila! Chef-approved avocado slices!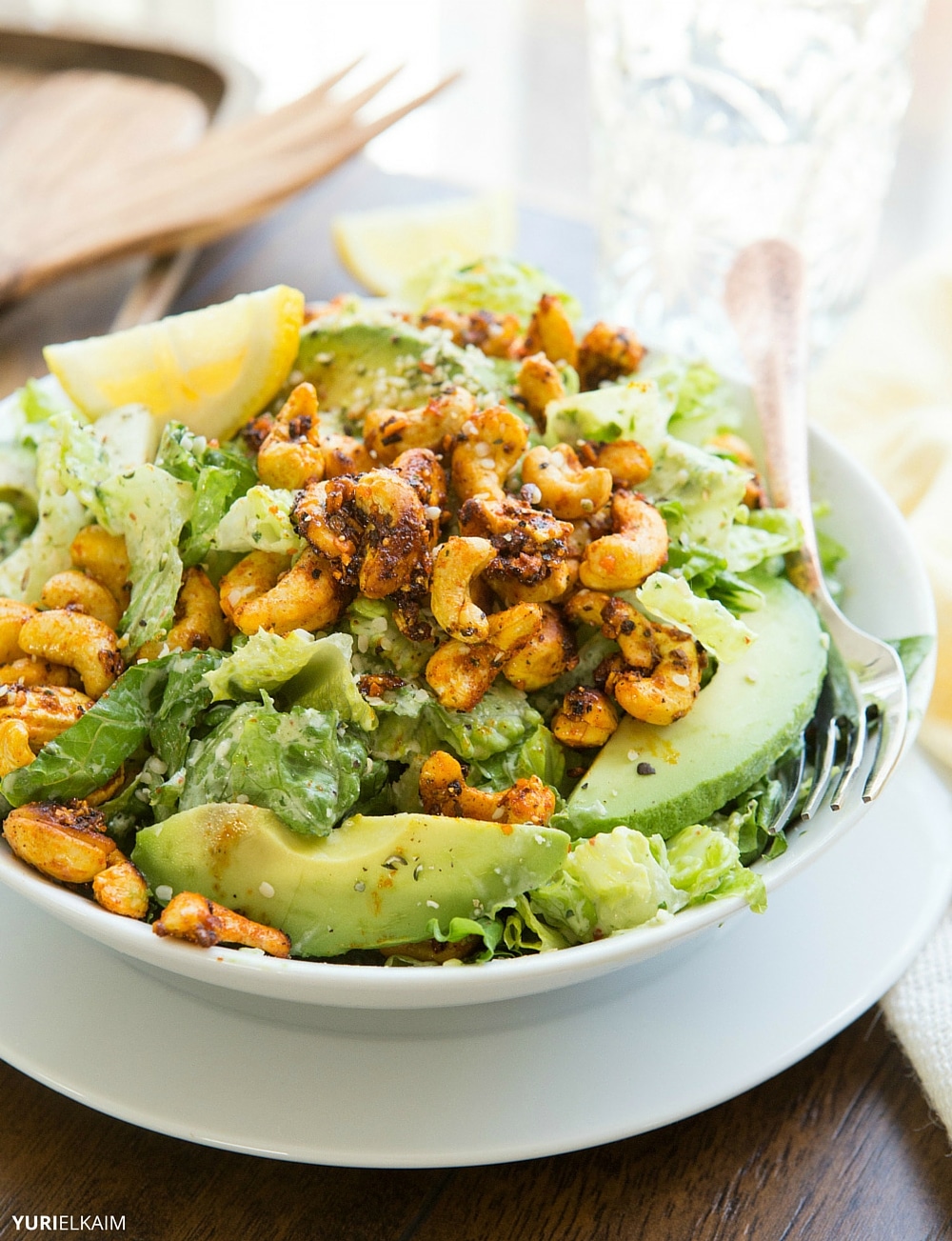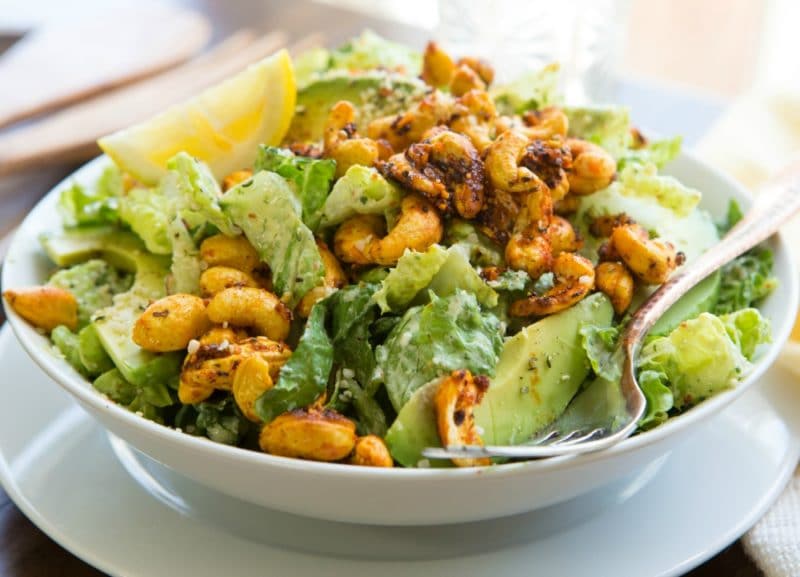 | | |
| --- | --- |
| | |
In a nonstick ceramic skillet, heat oil to medium-high heat. Add cashews to the skillet, drizzle with honey, sprinkle with chili powder, red pepper flakes, onion flakes, salt, and pepper. Stir constantly, cooking until the honey begins to caramelize.

Mix the Buttermilk Dressing ingredients together in a blender until pureed.

Toss the cashew on top of romaine salad. Add avocado slices, sprinkle with hemp seeds. Drizzle on the Cilantro Buttermilk Dressing.