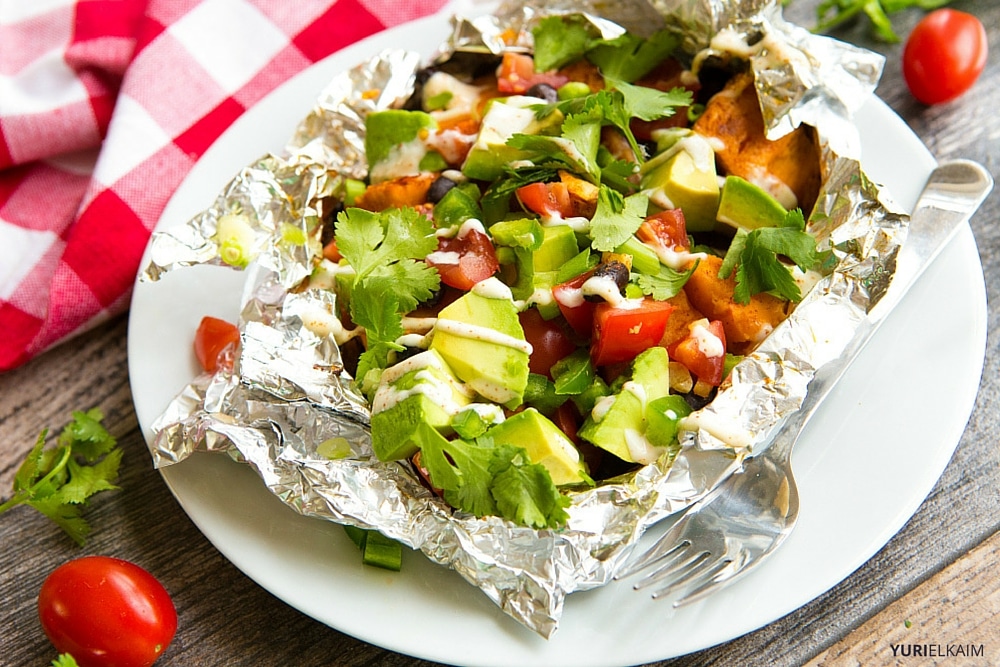 Summer and grilling go hand-in-hand. And just because you're vegan, or entertain guests who are vegan, doesn't mean you still can't enjoy that smoky flavor all summer long… starting with these delicious Sweet Potato Foil Packs.
You see, the beauty of this vegan-friendly recipe is that you have a side dish that can be grilled right next to your meat, or you can skip the meat and serve it as a hearty main thanks to the plant-based protein you get from the black beans.
It's up to you. And a nice little side bonus of the beans is that you get a high dose of antioxidants from their skins.
Now whenever possible, I try to substitute a sweet potato for a regular potato in recipes. Why? Because with a sweet potato you get more fiber, less carbs, and the cancer-fighting beta-carotene benefits.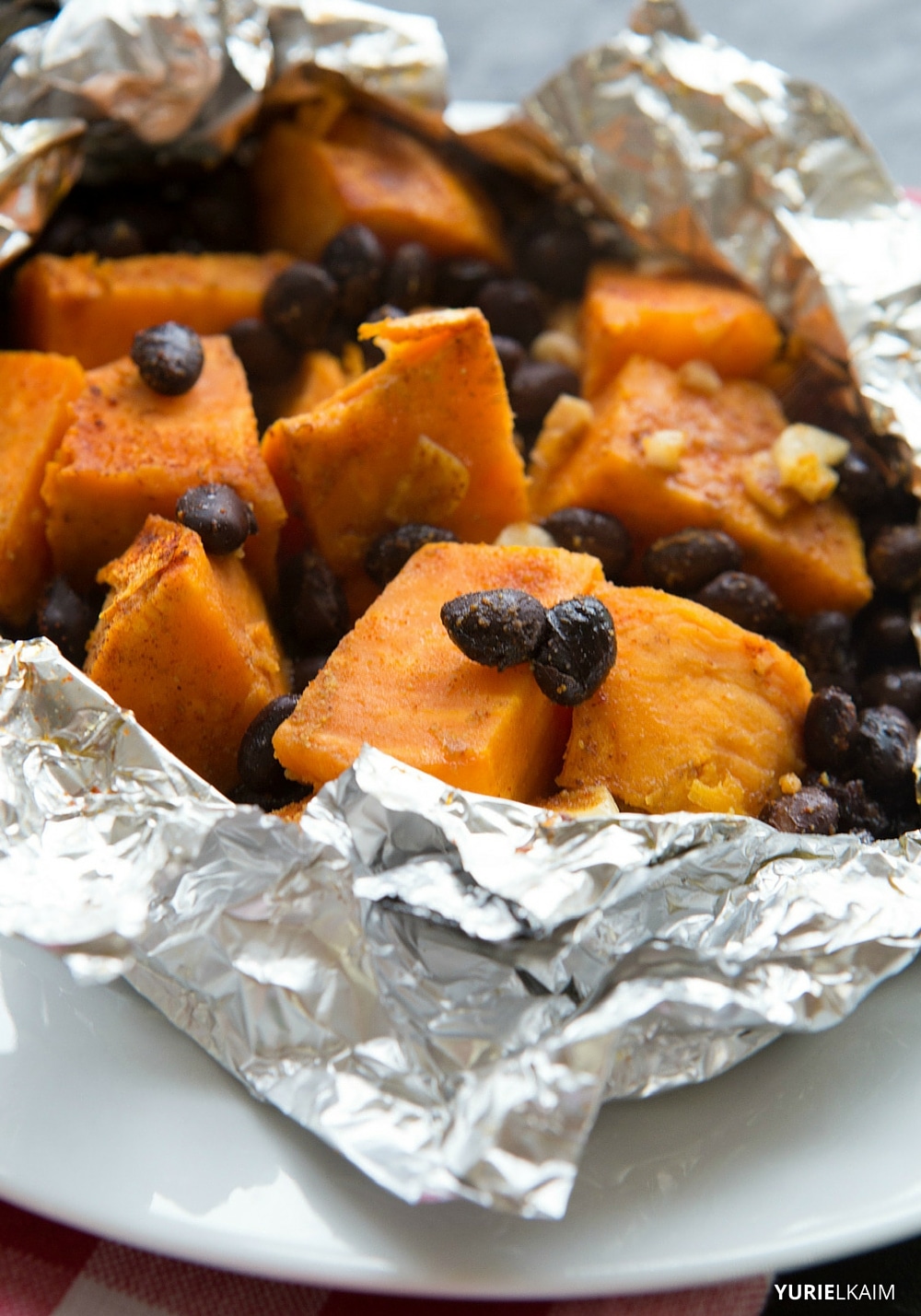 Okay, so what's in these sweet potato foil packs that'll have carnivores trying to get in on this delicious grilling action?
Well, since the mellow sweetness of sweet potatoes pairs well with spices, I chose chili powder and cumin to give it a Tex Mex flavor. But the toppings are where it's really at…
You can pile this sweet potato high with extras and still get added health benefits. For instance, avocados are loaded with heart-healthy fats and anti-inflammatory properties, while green onions, tomatoes, and jalapenos deliver antioxidants to neutralize disease-causing free radicals.
All in all, this healthy foil pack recipe is a delicious way for both vegans and meat eaters alike to enjoy grilled food during the BBQ season.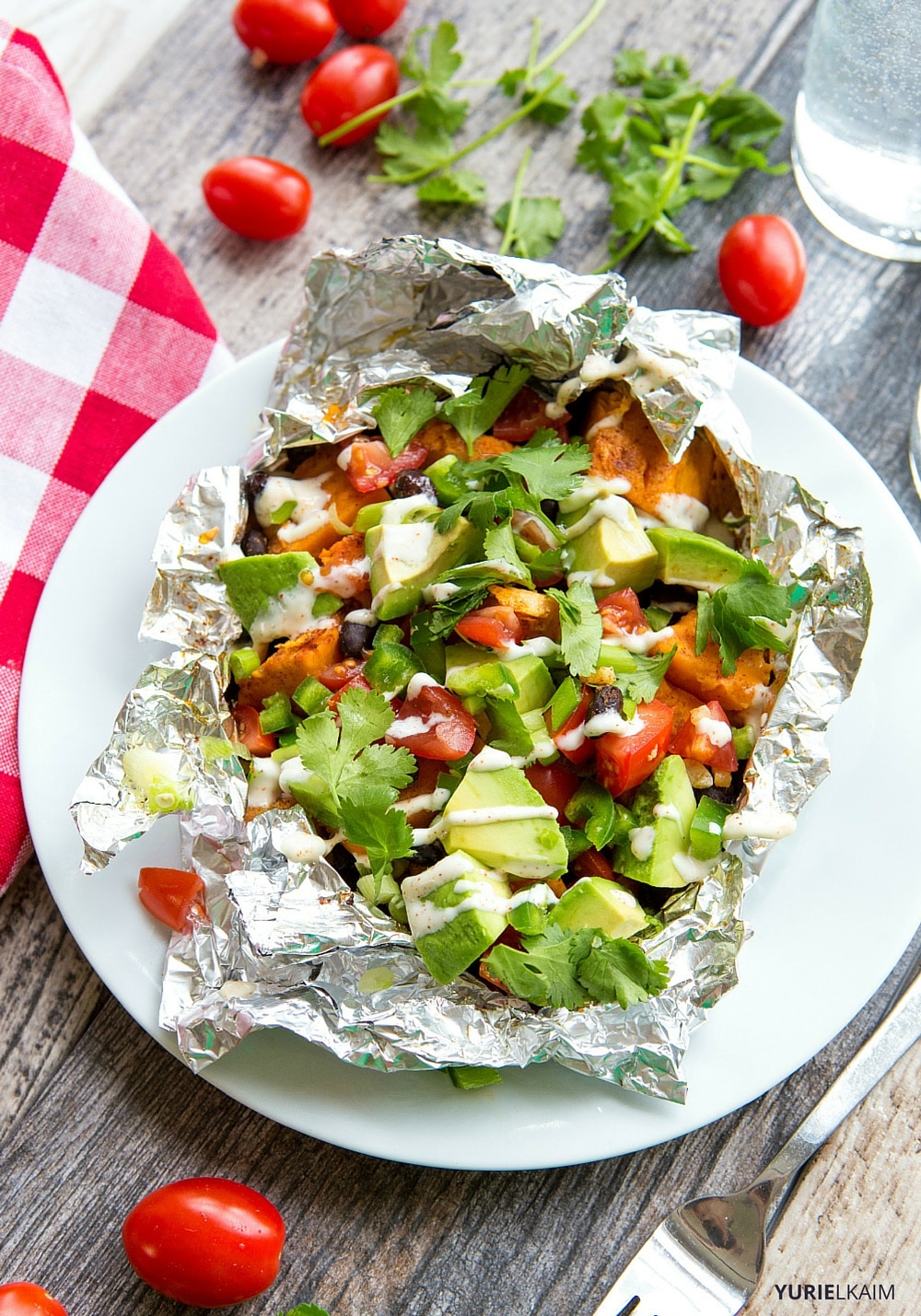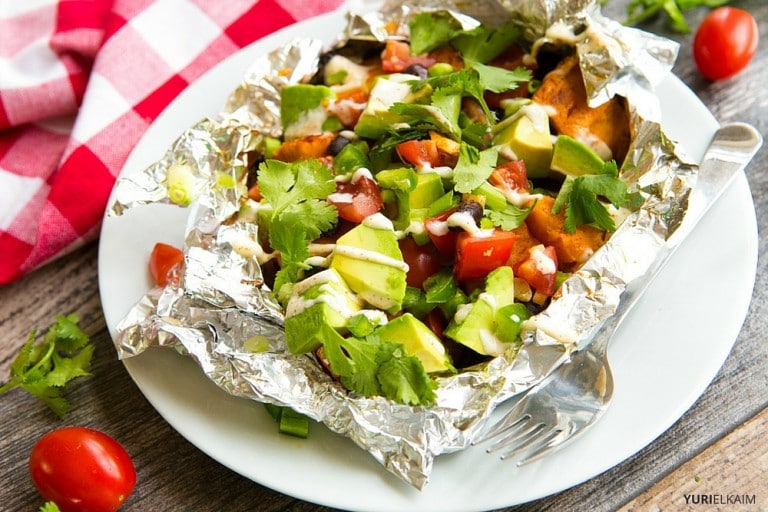 | | |
| --- | --- |
| | |
Cook sweet potato in the oven or microwave until crisp tender (about 15 minutes at 350F or 3­ to 4 mins on high in the microwave). Peel and cube. Place sweet potatoes and black beans in the center two large pieces of foil. Drizzle with coconut oil, sprinkle with chili powder, cumin, and garlic Salt. Roll the foil to cover the top and sides of the mixture.

Bake in oven preheated to 400F for 20 minutes or on a hot grill for 15-­20 minutes. While cooking, blend together all ingredients for the chipotle aioli until pureed. Open foil, drizzle with aioli, top with desired toppings. Enjoy!