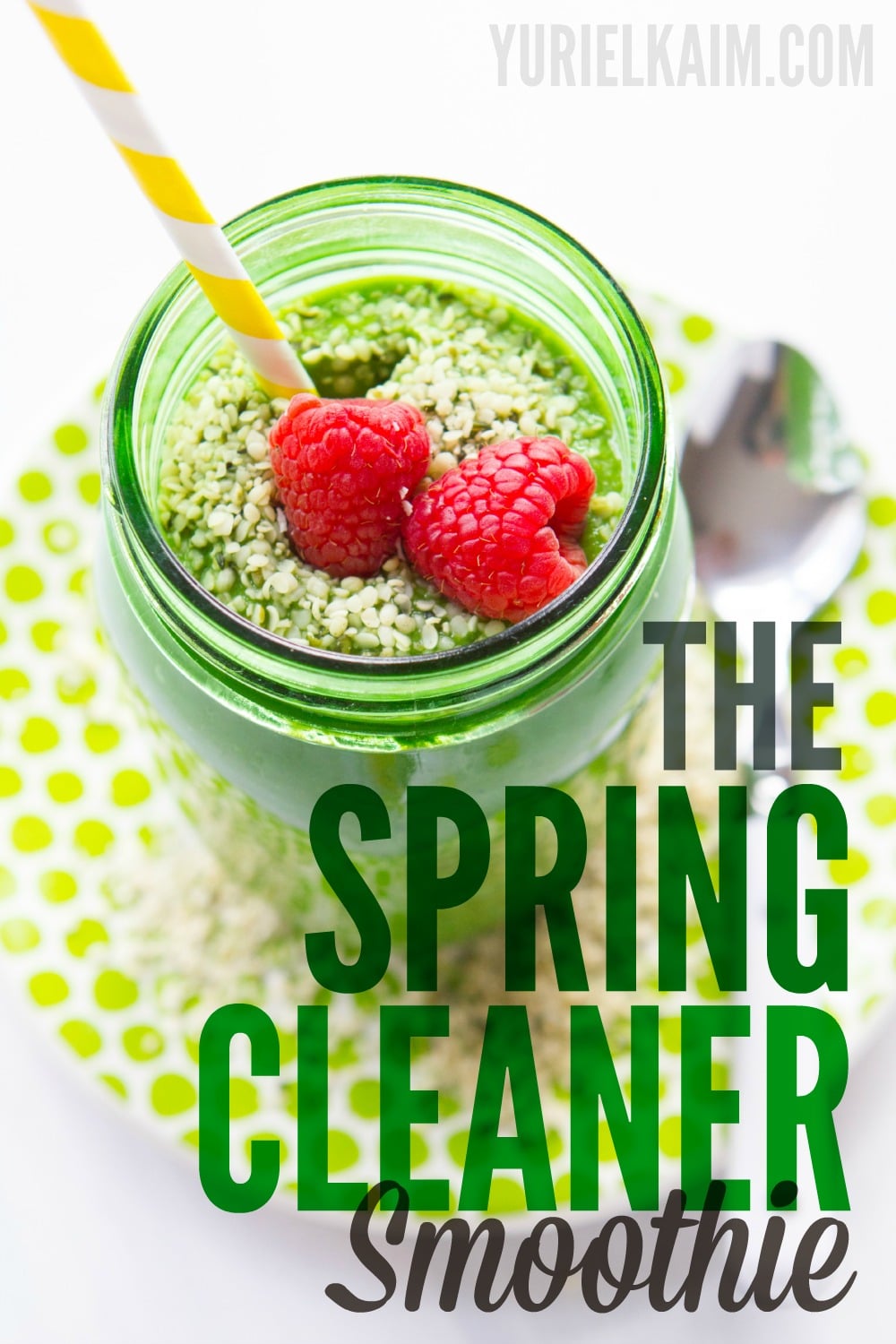 Our bodies start to crave cleansing foods in the spring after a winter of heavier foods. This green smoothie recipe is the perfect way to enjoy fresh spring produce. You might find your body ready to reboot due to the change of seasons and a new offering of produce. I created this smoothie recipe with nourishing and cleansing properties in mind. Now that the days are longer, spring is a great time to start incorporating green smoothies into your diet.
Cleanse & Detox Your Body
This smoothie is rich in energizing nutrients that feed your muscles and nervous system. The romaine lettuce in this smoothie has plenty of vitamin K for healthy bones and offers healthy omega-3 fatty acids for your brain and nervous system. Kiwi gives you a heaping dose of vitamin C for an immune system boost and glowing skin. Hemp seeds are a fantastic source of vegetarian protein and healthy anti-inflammatory fats. You'll also get potassium from the banana, and the coconut oil is fantastic for immunity. Cleansing ginger tea is used as the liquid in this smoothie, it's great for stimulating healthy digestion and supporting detox.
Give your body a needed rest from heavy winter comfort foods and try this energizing green spring smoothie.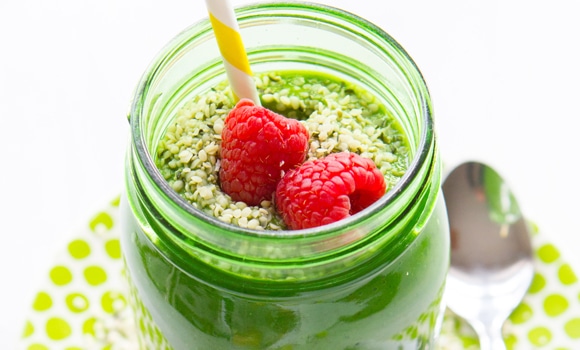 | | |
| --- | --- |
| | |
Blend all ingredients together. Pour in glass and top with hemp seeds.