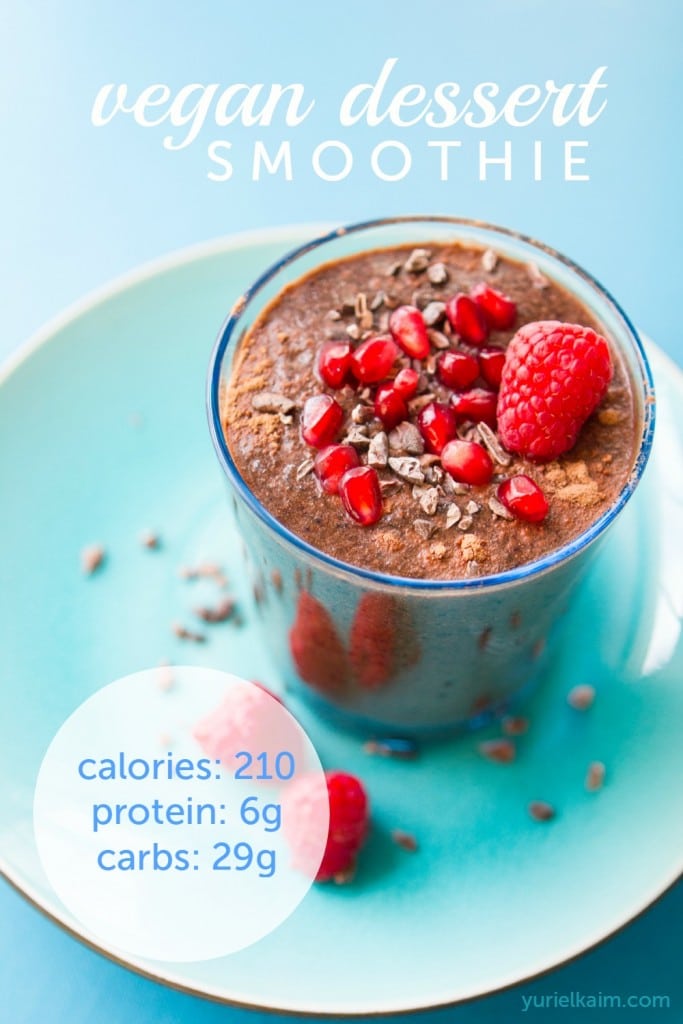 When food cravings hit, we often make unhealthy choices and end up bingeing on junk food like potato chips or candy bars. There are many healthy ways to satisfy a craving, and I've made a smoothie that's sweet, has a hint of chocolate flavor and won't leave you feeling guilty about having a snack. Take a look at what's in this great recipe:
Pomegranates
Pomegranate juice has high concentrations of antioxidants, and makes an excellent choice for liquid in a smoothie. The high amounts of ellagic acid in pomegranate reduce inflammation and protect collagen in skin tissue. The compound punicalagin found in pomegranates lowers cholesterol and blood pressure, thus reducing the risk of heart disease.
Cacao
A cacao bean is simply the bean used in the production of chocolate, but in its rawest, non-roasted form. Cacao powder, made from ground cacao beans, is high in antioxidants, and has protective effects on the nervous and cardiovascular systems. It has also been shown to lower insulin resistance.
Raspberries
Raspberries help lower the risk of chronic diseases associated with oxidative stress and chronic inflammation due to their high antioxidant levels. They also contain powerful anti-inflammatory compounds. Raspberry ketone, a naturally occurring compound in raspberries, improves fat cell metabolism, making raspberries a key berry in obesity and diabetes research.
Bananas
The banana in this smoothie gives it subtle sweetness, along with potassium, which is great for lowering blood pressure, regulating the heartbeat, and carrying electrical impulses throughout the body.
If you need a great tasting snack that had loads of health benefits, this smoothie is an excellent choice!
| | |
| --- | --- |
| | |
Blend the banana, raw cacao powder, raspberries, almond milk, and hemp seeds until smooth. Top with a few raspberries, pomegranate arils, and raw cacao nibs. Enjoy!