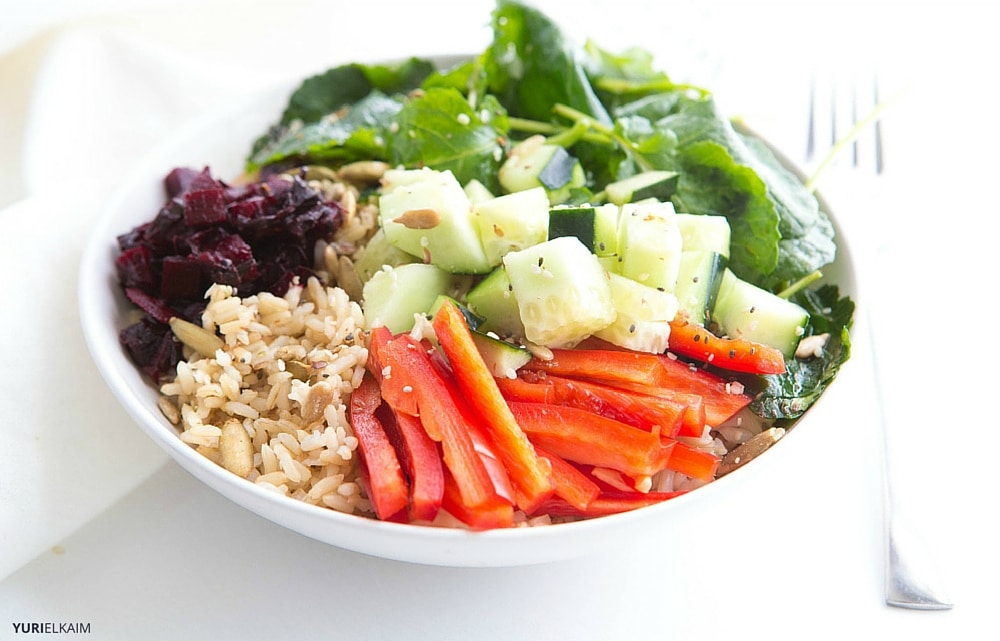 When it comes to eating healthy, alkaline, "real" foods, you practically have to take up residence at the salad bar, right? This Asian rice bowl proves otherwise.
I've been a nutritionist for years now, I've written dozens of cookbooks and two diet books here and here, and I still find myself confused about what to make for lunch or dinner.
In fact, I started creating and compiling my series of healthy dinner recipes for this very reason. That's why I'm happy to share them with you, because I know they'll solve any dinner slump you find yourself in.
This Asian Rice Bowl Proves Healthy Food Doesn't Have to Be Boring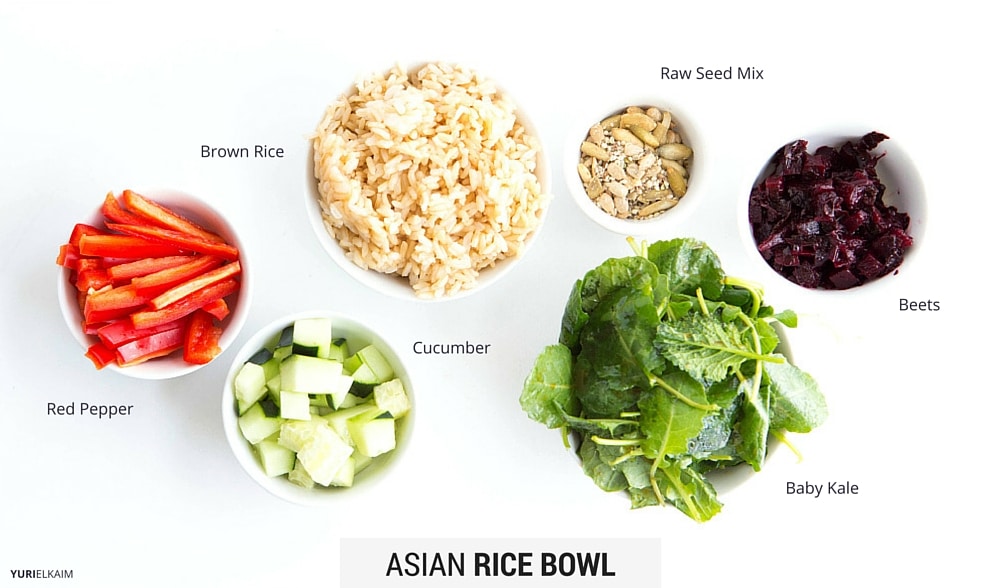 Rather than being the one feeling left out at the lunch or dinner table, how about we turn the tables around? Whip up this incredible Asian brown rice bowl and show everyone what a real salad is all about.
You'll get all the plant-based goodness that can be enjoyed with a salad, plus the filling, satisfying goodness of hearty brown rice.
This recipe is a total keeper. It's quick and easy, especially if you prep a big pot of brown rice and store small serving-sized containers of it in the freezer until ready to serve.
The night before you plan to toss this easy dish together, just pull one of your brown rice packets into the refrigerator and allow it to thaw overnight. In the morning, you can quickly assemble the rest of the ingredients, pack them in your reusable lunch container and tote them along with you to work. Boom!
[Related Recipe: Asian Quinoa Mason Jar Salad]
This is a surefire way to liven up your diet. This Asian rice bowl is healthy, nourishing and absolutely stunning. Enjoy!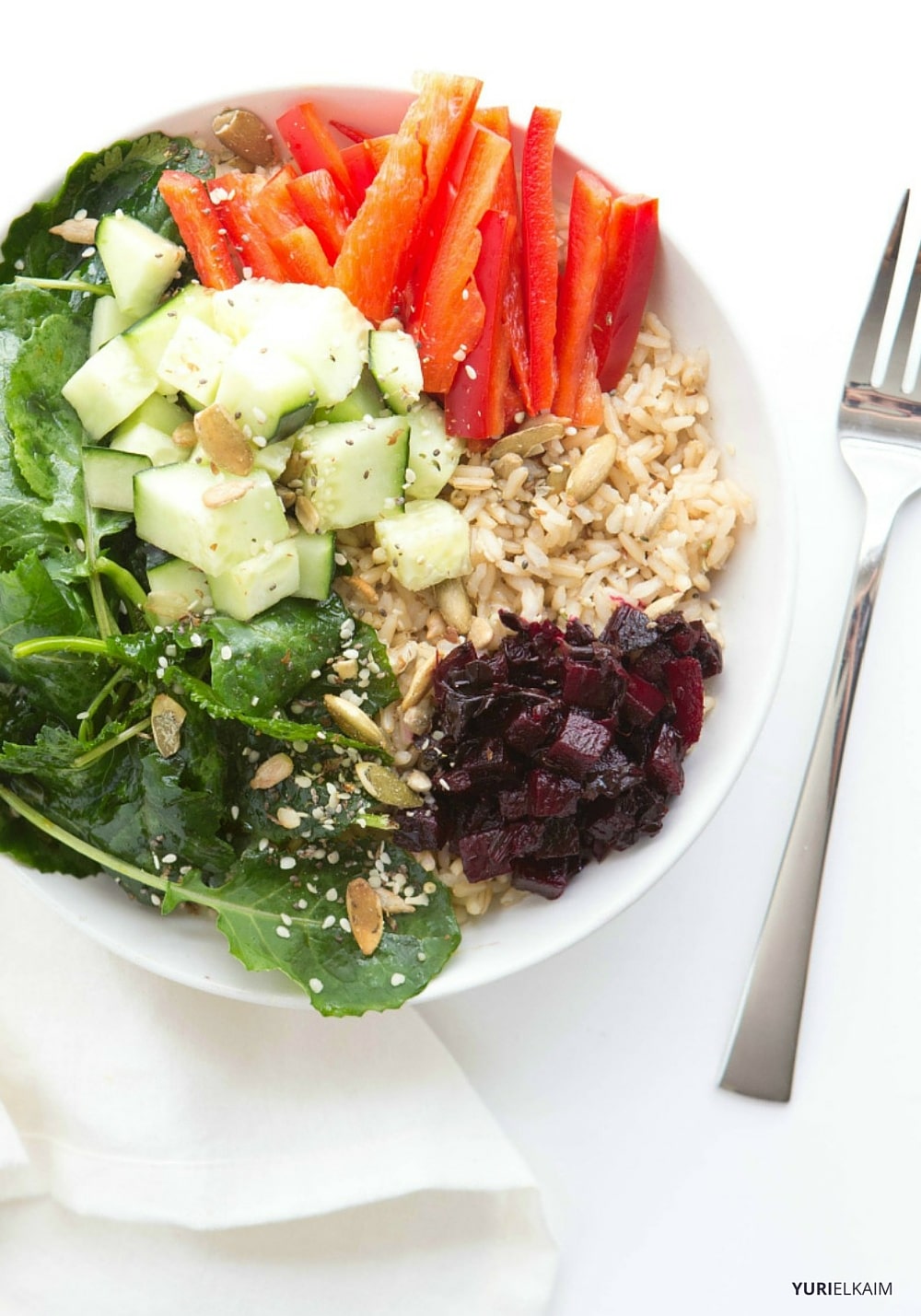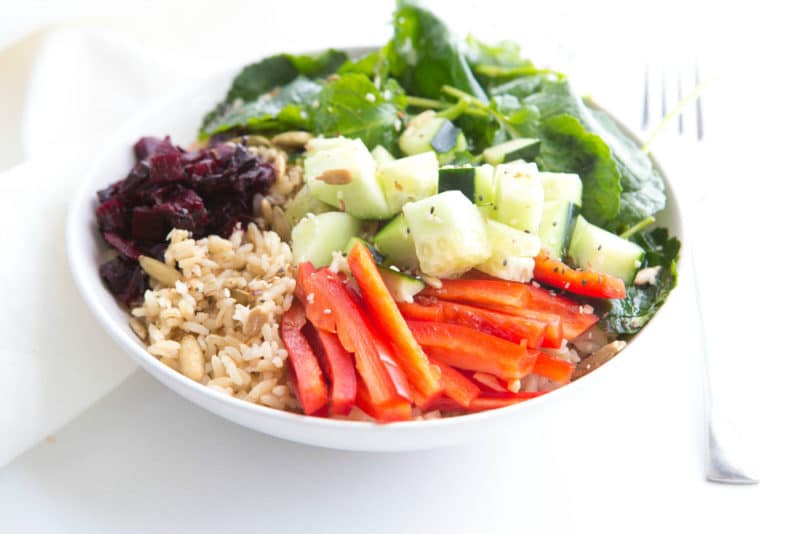 | | |
| --- | --- |
| | |
Toss together kale and cilantro. Drizzle with each of the dressing ingredients and toss to coat.

Serve on top of brown rice, with red pepper slices, beets, cucumber and avocado. Enjoy immediately.