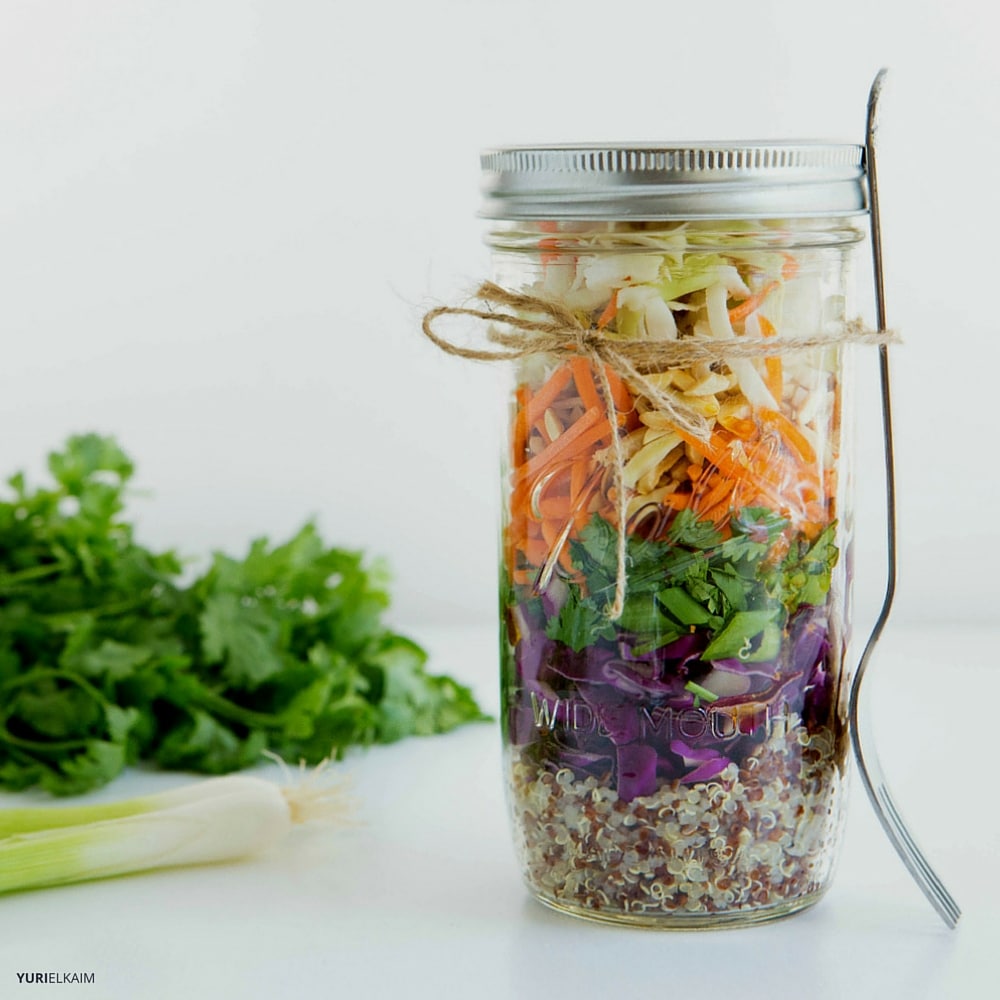 Who would've thought that a mason jar salad could help you lower your cancer risk?
I say it a lot, but it deserves to be driven home: the food you choose to eat doesn't just fill you up, it fuels (or starves) every function inside your body—from cell replication to immune system strengthening.
What you eat every day can bolster your body's defenses against disease, or it can invite sickness into your life.
So, what will you choose to eat today? Why not choose a simple, tasty salad in a jar?
The Science behind This Mason Jar Salad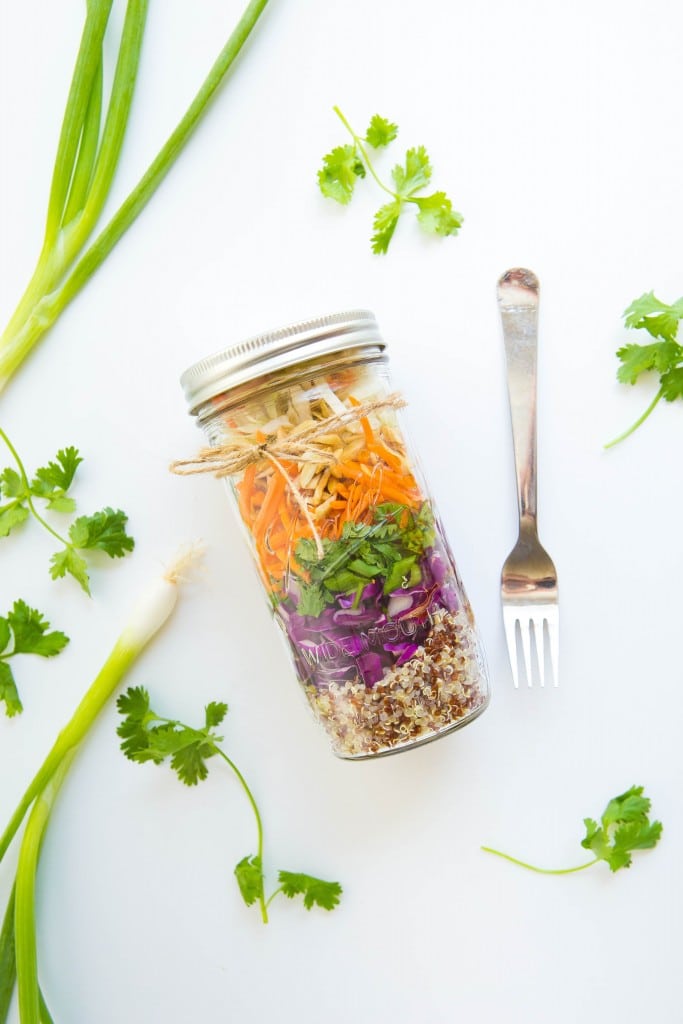 There's something very simple you should know: if you have a family history of cancer or are trying to decrease your cancer risk, eat plants.
Plants contain powerful compounds that fight off disease-causing free radicals and reduce inflammation in our bodies. They are on the alkaline end of the pH scale, and alkalizing foods help balance the pH of the body, which tends to get acidic if we eat too much sugar, refined carbs, and meat.
Alkalinity goes hand in hand with oxygen, and cancer cells don't like oxygen. Eating foods that are highly refined and contain lots of sugar and preservatives causes oxidative stress and chronic inflammation in your body.
[Related: The Alkaline Diet: 5 Controversial Truths You Need to Know About]
So, let's talk about this in specifics: You know you need to eat more plants, but how can you easily incorporate this advice into delicious foods you crave? Well, start with this crazy simple recipe for a salad shaker.
This mason jar salad recipe is absolutely delicious. It's as good as anything you can order in a restaurant, plus it's chock full of plant-based, filling foods.
With both red and green cabbage as the base of this salad in a jar recipe, you'll be filling up on cruciferous veggies, which are high in anti-inflammatory properties and glucosinolates, which have been shown to reduce cancer risk.
The humble cabbage has been found to be particularly strong in protecting against bladder, breast, prostate, and colon cancer, thanks to important antioxidants it contains which appear to stop the growth of cancer cells, inhibit enzymes that activate carcinogens and help cells repair damage caused by carcinogens.
That's some pretty profound science to be found in your salad jars!
[Related: 10 Mason Jar Meals That Make Healthy Eating Easy]
Boost the Benefits
I do want to stress that in order to take advantage of the cancer-fighting effects of cabbage, you should aim to incorporate this vegetable into your diet for the long run. Make recipes that contain cabbage at least once a week, and try not to revert back to processed, refined foods. Remember, your grocery cart should be loaded with whole, fresh foods every week.
Make this tasty Asian Quinoa Salad as a hearty vegan lunch that can be made in a mason jar and easily tucked in your work bag.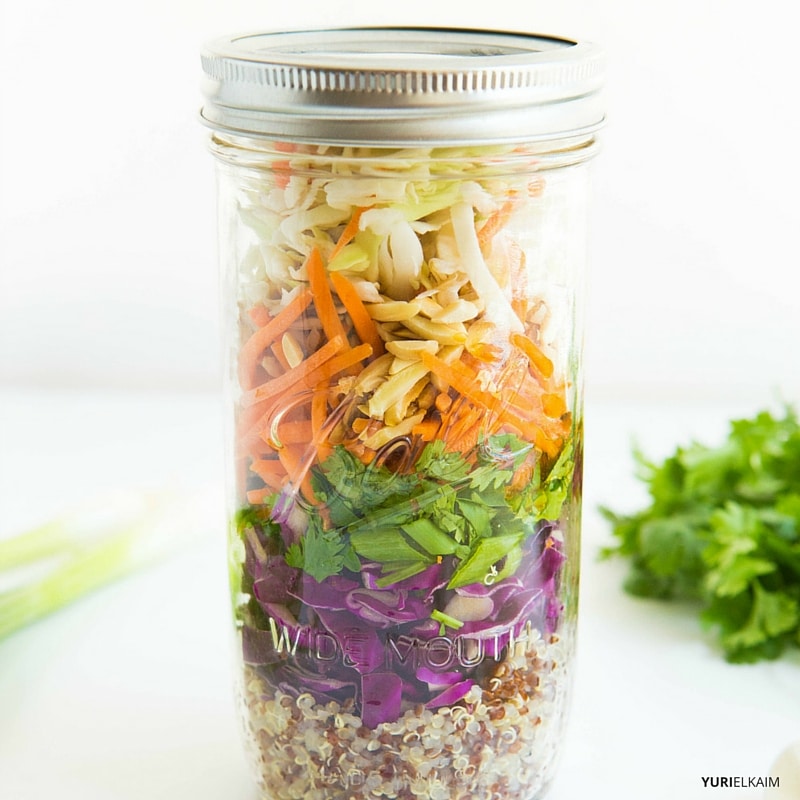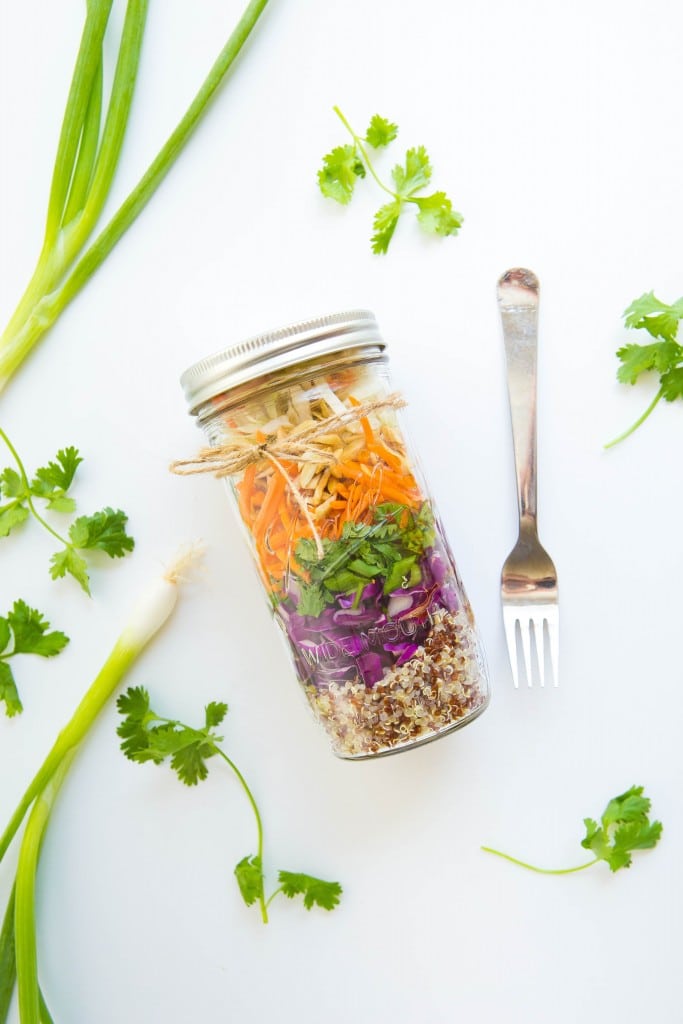 | | |
| --- | --- |
| | |
Whisk together the vinaigrette. Pour into the bottom of a wide-­mouthed quart jar.

Place the quinoa in the bottom of the jar, then layer salad ingredients in order, filling the top of the jar with green cabbage. Twist on lid and store in fridge for up to 12 hours.

To serve, shake mason jar to coat the ingredients with dressing and mix the salad together. Enjoy!